Delivery Method: Online
Duration: 32 weeks, including a 4-week practicum
Start: Twice per year (March and October)
Credential: Diploma
Wages: Up to $22.50/hour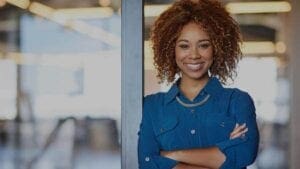 About the Program
If you're looking for a rewarding career in healthcare administration, you'll love being a Medical Office Assistant. Medical Office Assistants assist in preparing patients for physicians, surgeons and practitioners, and perform general office and medical office duties.
Medical Office Assistants perform a variety of administrative and clinical tasks to keep the offices of physicians and other healthcare practitioners running smoothly. Typical job duties include measuring vital signs, preparing patients for physical exams, assisting pediatricians with children, preparing surgical trays, performing billing and bookkeeping, working with patient charts and data, and arranging for hospital admission and laboratory services.
Admission Requirements
Completion of Grade 12 or 19 years of age or older
Passing Stenberg College entrance examination
Passing Stenberg College entrance interview
Successful completion of a short written essay
Passing Verbal Test of English if English is a second language
Minimum typing speed of 20 wpm
Completion of Criminal Record Consent Form under the Criminal Record Review Act
Prior to Medical Office Assistant program admission, Program Advisors will outline practice education requirements. Upon enrolment, students will be informed of next steps and timelines. Requirements for practice education placements include:
Acceptable Criminal Record Search under the Criminal Record Review Act
Proof of Immunity Status as required by industry
Acceptable Medical Examination Form completed by a physician
Please note, additional criteria may be required to fulfill industry guidelines. Students will be informed in advance of any requirements that need to be fulfilled for placements.
Financing Your Education
You could be eligible for Employment Insurance funding for education, government student loans, as well as other financing options; Stenberg's Financial Aid Officer would be happy to provide further assistance.