"Working in the hospital during COVID was heartbreaking. Seeing healthy people get sick isn't something that anyone wants to experience. But we also got to witness some of the most wonderful, beautiful things out of the pandemic. As scary and sad as it was, it was a blessing to see how these nurses, doctors and other healthcare staff worked together."
Nursing Unit Clerk (NUC) graduate, Renee Trogi, is good at seeing the positives in life. It's no surprise that in the midst of a pandemic, she chose to focus on the kindness she sees in others and the beauty in the world. She always has, even when life was not so kind to her.
UNCONDITIONAL LOVE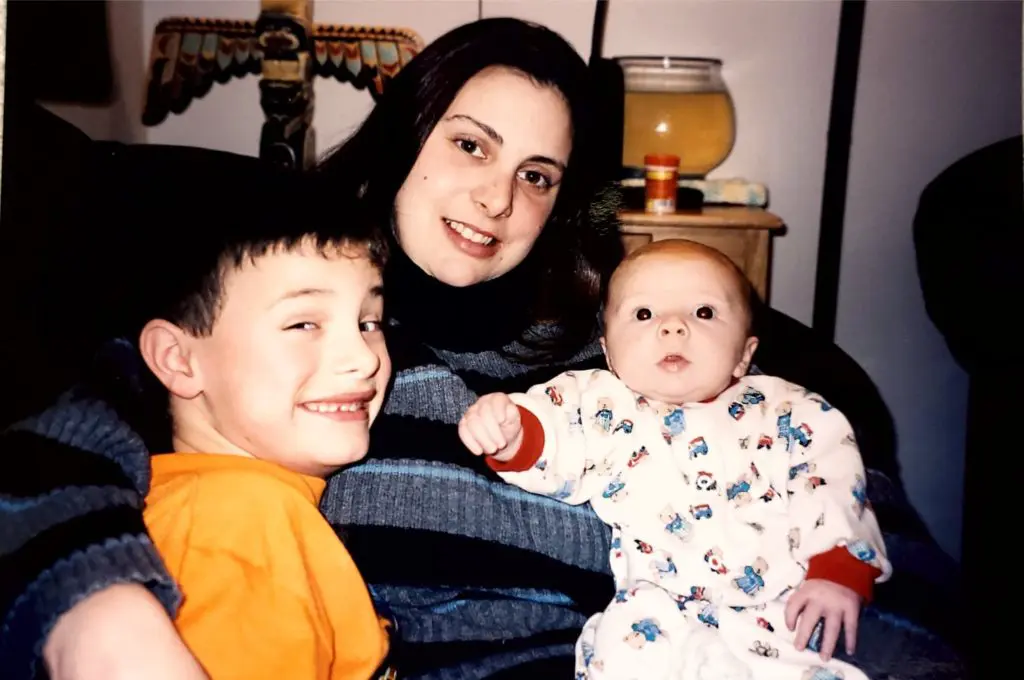 One of Renee's earliest memories is coming to terms with learning that her mom was not her biological mother. "I was eight years old when I found out. I was pretty torn up at that time." Still, Renee looks back with gratitude. "My mom took my sister and me in when no one wanted us. She's a hero. She gave us a life that my biological parents couldn't."
When Renee got pregnant at 18, she was determined to care for her child with the same unconditional love her mom gave her. And she did. Renee always put others first. "I haven't gotten to experience very much. I started a Registered Nursing program but life took me in a different direction. I ended up getting married and staying at home. Then I got divorced."
As a 27-year-old with two young children, Renee was forced to start over. Remembering what it was like to have so much responsibility, Renee chokes up, "I became a full-time single parent. I was still young. Two kids, working, paying the bills… It was hard."
UNCONDITIONAL CARE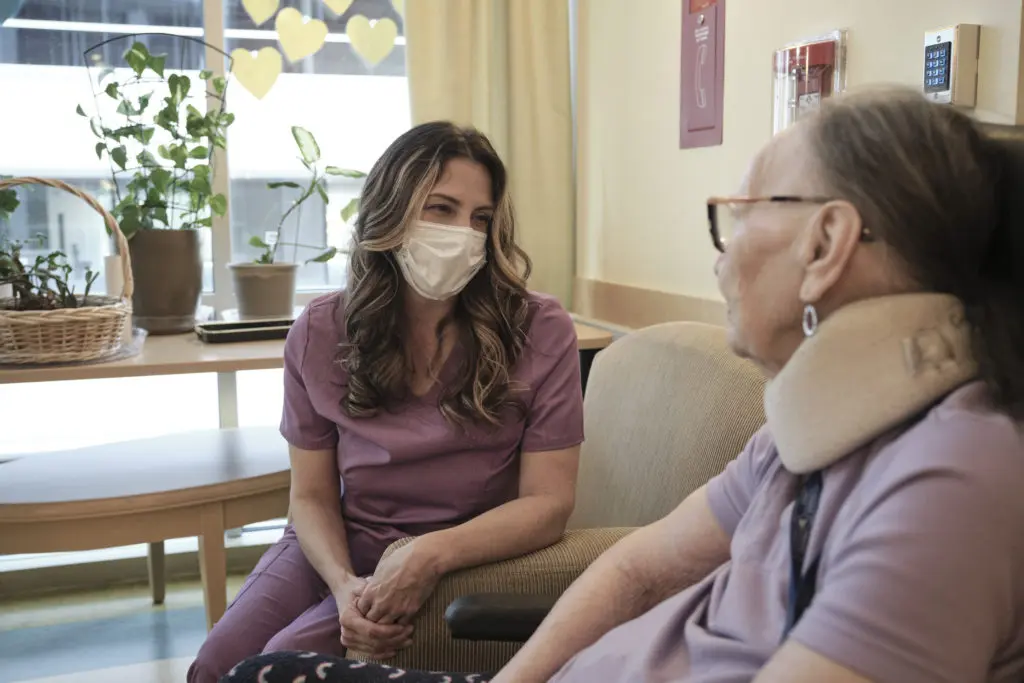 Fortunately for Renee, after her divorce, she found a career that she loved. Taking care of older adults as a Care Aide made Renee happy. For 15 years, she was content, and Renee grew comfortable. Too comfortable.
"Change just wasn't for me. I was so scared of the unknown, I couldn't even drive across the Port Mann Bridge. If I was the passenger, I would hold on for dear life, terrified that we would fall off," Renee shares. "I liked being a Care Aide and just staying at home."
As so often happens, history repeated itself when her son got his girlfriend pregnant at 15. "I became a grandma at 33. When my granddaughter was born, she and my son's girlfriend moved in with me."
When asked why she always put the needs of others before her own, Renee takes a deep breath and explains, "It's natural. It was just something I had to do… not because I didn't have a choice, but because my family is my choice. I'll always be there for them."
UNCONDITIONAL ACCEPTANCE
Although Renee would have loved to stay a Care Aide for the rest of her career, life had different plans in store. She would have to conquer her fear of change. After three workplace injuries, she had no choice. "It became a very physically demanding job. I was getting older and had to think of my own health, mental and physical."
Leaving the comfort of what she knew and loved was terrifying. "I went to a Psychiatrist because I was struggling with the transition. She asked me, 'What do you like about being a Care Aide?' I realized I love helping people." With that, Renee decided to become a Nursing Unit Clerk.
Now 43 years old, with two children and two grandchildren, Renee was finally ready to do something for herself. There was one thing standing in her way: the computer. Always putting others first, Renee had never taken the time to learn how to use a computer. In preparation for Stenberg's program, she took classes to improve her computer skills. "I was so scared. It took me three times to pass the entrance typing test to get into the NUC program. Three times! But I did it." Laughing with relief, Renee continues, "I didn't care about failing. It was success that drove me."
MASTER STUDENT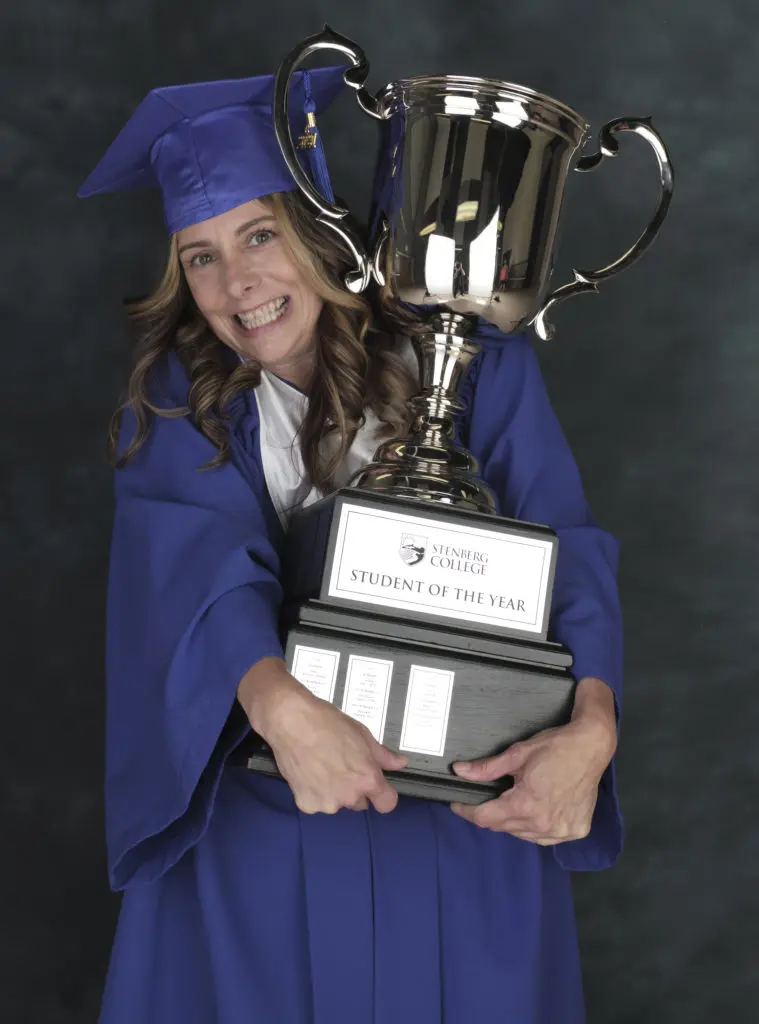 Passing the computer test was the first of many successes that Renee would experience in the Nursing Unit Clerk program. She was nervous, but something happened on the first day of class that inspired Renee to believe in herself. "I was shaking. I sat in the closest seat, and then I people-watched. I looked at everyone who walked in, at their age, at what they were wearing, and how confident they were. Then, our instructor, Frank, walked in and he was so funny," Renee exhales, remembering the way Frank put her at ease and made her anxiety disappear. "He got us to say something that would mean something to us, so we all called ourselves "master students." He told us that if we said it enough, we'd believe it… and we did."
Manifesting mastery worked for Renee. Not only did she achieve an impressive 98% grade point average, but she also made friends, supported her classmates, and had fun. This did not go unnoticed by her instructors. Niki Cross, Department Head and instructor, shared, "Renee went out of her way to help her classmates with anything they needed. She was the most supportive person, organizing study sessions for all to attend after class and going above and beyond. She was a delight to teach."
Accepting praise is difficult for Renee. "Any person from my class could have won the Student of the Year award. Honestly, you could put all our names in a hat and pull out a winner. Every single one of them deserves it. I would not be here if it wasn't for the group of people I was in class with." Because Renee's tuition was government-funded, she was given the opportunity to donate her cash award to the charity of her choice. In an incredible display of gratitude and generosity, Renee chose her classmates.
MASTER EMPLOYEE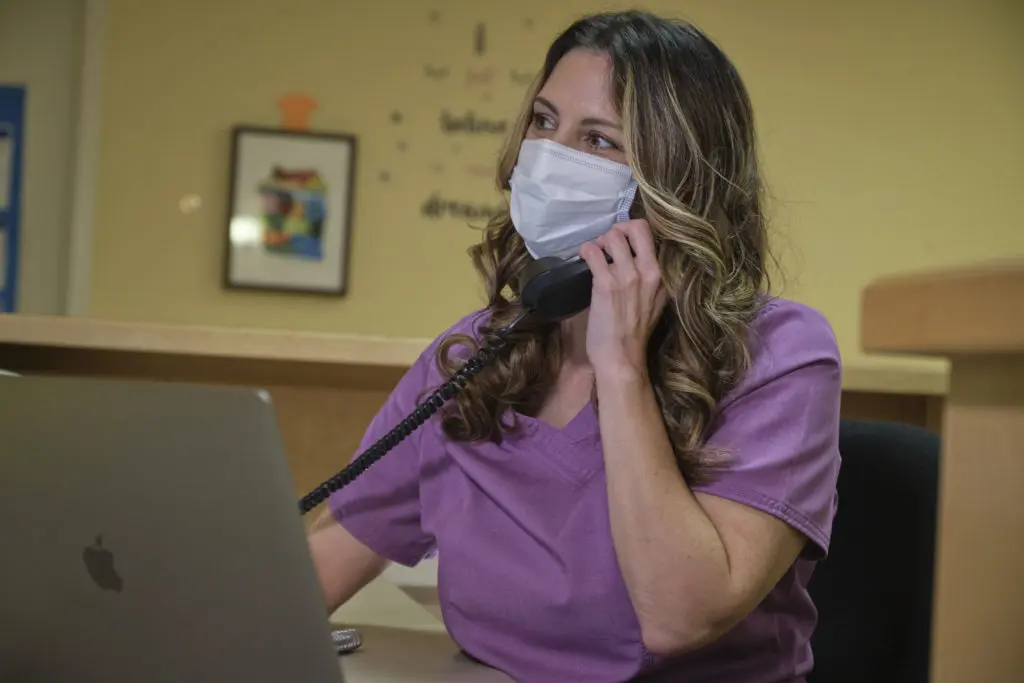 As the program went on, Renee grew more confident, and more comfortable with change. When it came time to go on practicum, although slightly nervous, she was excited. This time, she manifested that she was a "master employee."
Renee excelled in her practicum, applying the theory she had learned in class to the hospital setting. Her supervisors were so impressed with her that just four days after graduating, Renee was hired full-time as a float at Vancouver General Hospital.
Once afraid of change, Renee now embraces it every day. "As a float, I'm always going to different wards. I go to the ICU, the COVID units, surgical units. I love it." As Renee talks about her new career, she smiles, proud of how far she's come. "I've changed a lot. I even cross the bridge to get to work every day! I'm going places now."
Without a doubt, Renee is going places. After gaining a few years of experience in her position at the hospital, Renee plans to return to Stenberg as an instructor. The act of going back to school "opened so many doors" for her. Renee even plans to leave the Lower Mainland for the first time ever to go travelling.
Change doesn't scare or control her anymore. When asked what advice she would give to her younger self, she thoughtfully says, "Embrace the fear. The challenges that come your way will give you light. Being content isn't good enough. Know your worth, because you are worth it."
Renee has learned that hard work and believing in yourself are key to success. "You become what you believe. I became a master student and now I'm a master employee. I'm good at what I do and I love it." With a limitless future ahead, it won't be long before Renee returns to Stenberg as a master instructor.
MASTERING LIFE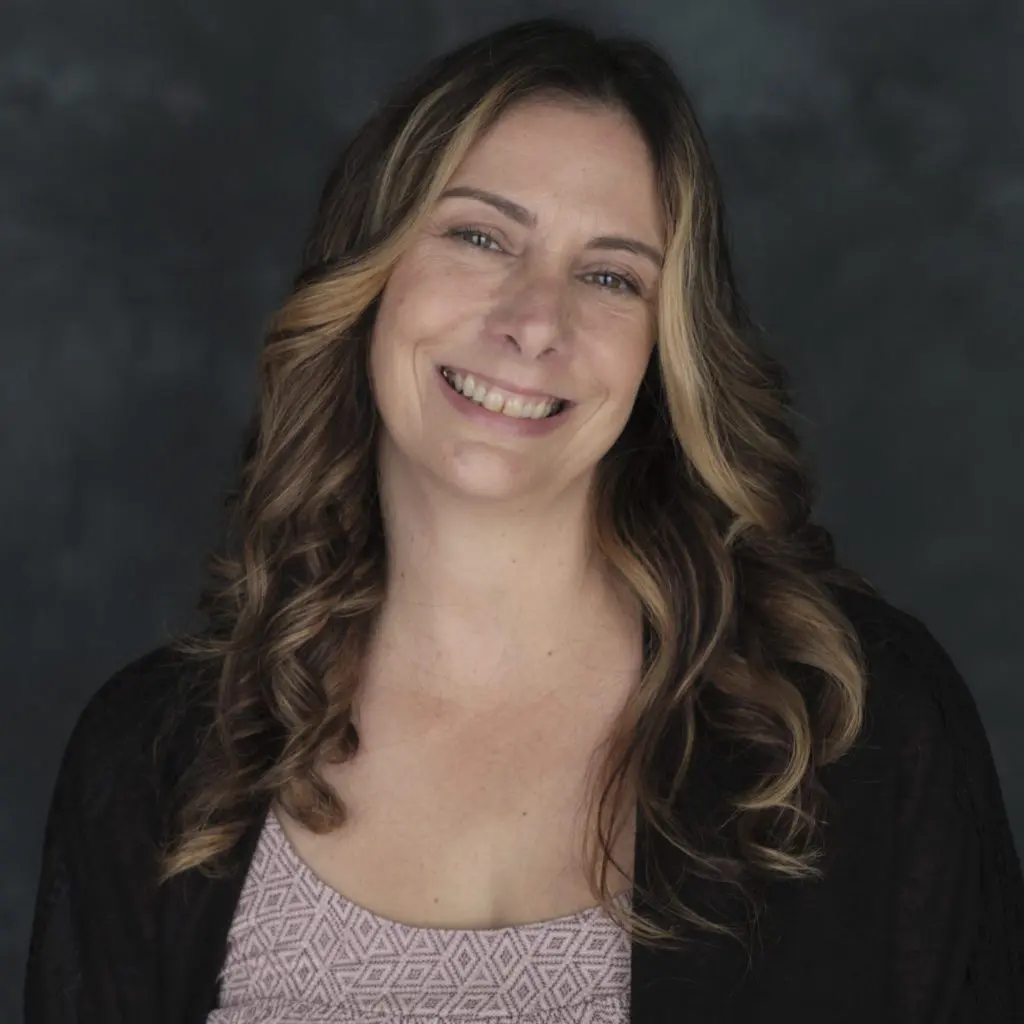 Renee Trogi, now 44 years of age, does not look like your typical grandmother. Yet, she has all the wisdom that a grandparent acquires over a lifetime. Renee is strong, kind, and to her core, she cares for others.
She has a gentle, calming demeanour that radiates humility, happiness, and wisdom. You can't help but wonder how this person, who has gone through so much, has remained so grounded and wise.
Turning slightly red, and with a soft laugh, Renee explains, "I'm not sure that I've always been wise. I've always been wise enough to know better, but maybe not wise enough to do better. No matter what though, I can always see something wonderful."
---
Inspired? Click here to learn more about our Unit & Hospital Clerk Diploma program.