On the last day of her chemotherapy, Megan Romas walked in with a to-do list printed on her shirt. It read: "Complete chemo. Beat cancer. Grow Hair. Live my dreams." Today, Megan sits proudly having accomplished all four of those goals, and is now working as a Nursing Unit Clerk (NUC) on the very same unit that gave her the lifesaving surgery she needed.
Born and raised in Coquitlam, Megan is the youngest of three children. "My family has always been extremely loving and supportive." During her high school years, Megan was an over-achiever who spent her lunch breaks studying in the library or in the photography room.
Searching
Like many people, she went to university to find herself. "Right out of high school I went to university but left after a couple years. Then I explored two other programs but I wasn't passionate about them." Putting her career search on hold, Megan concluded it was time to enter the workforce. For the next three years, Megan supported herself through a number of administrative positions until her life hit a brick wall – cancer.
On Christmas Eve of 2016, Megan found a lump on her breast. "I was diagnosed with invasive ductal carcinoma, the most common form of breast cancer. It was a really aggressive tumour and they had to move quickly. I am so grateful to our medical system." At 32, Megan bravely walked into surgery for a left breast mastectomy. After four months, eight rounds of chemotherapy, and a great deal of pain, she finally started to "see the light at the end of the tunnel."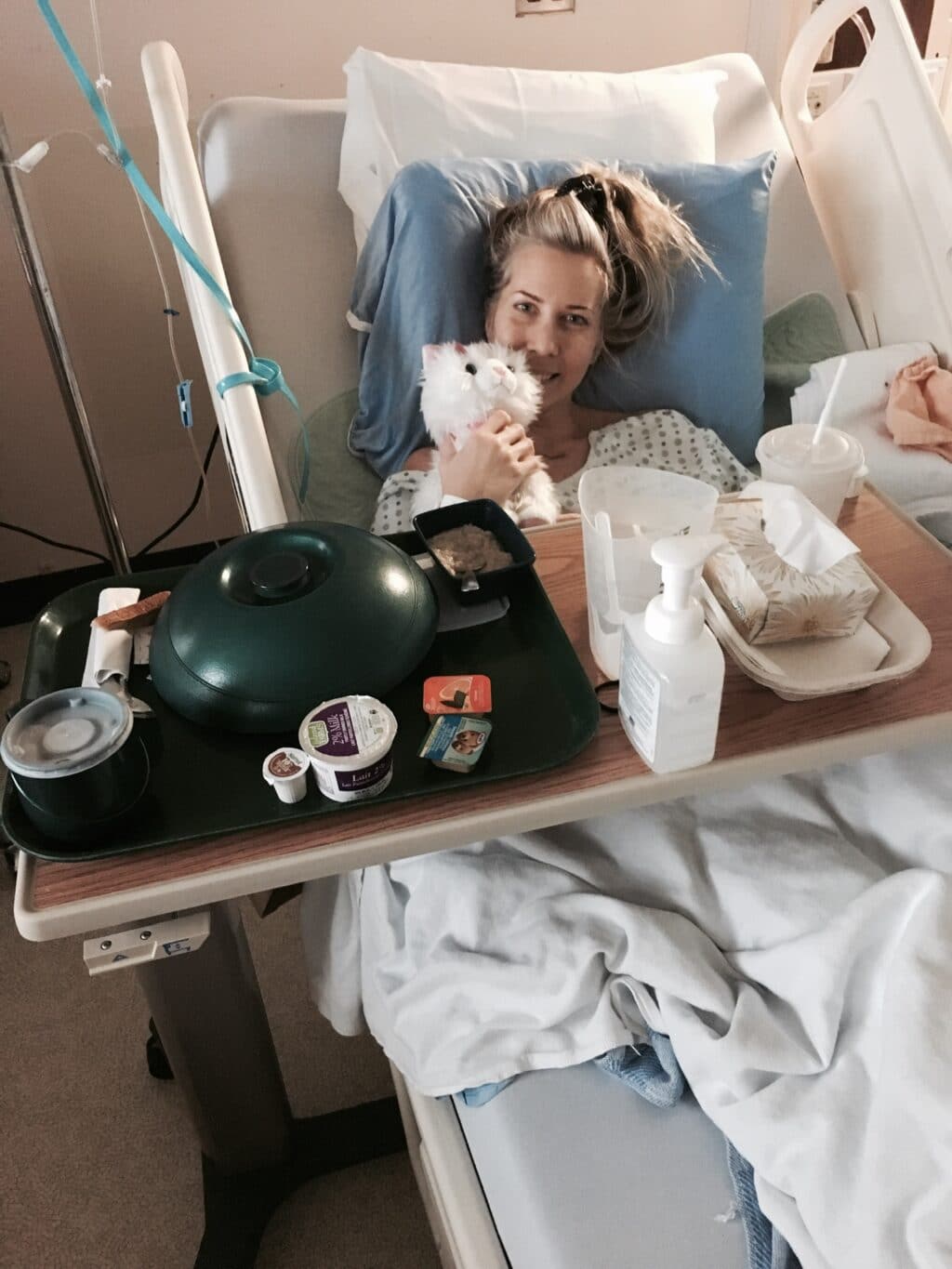 Finding purpose through adversity
During Megan's follow-up appointments at the BC Cancer Agency, she met a group of people who would change the course of her life. "The Unit Clerks were extremely kind and compassionate, and went out of their way to ensure I had the most pleasant experience possible. I always left my appointments feeling more optimistic than when I arrived. They had a profound impact on me and I began inquiring about their role." The Unit Clerks inspired Megan. Through adversity, Megan had finally found her purpose.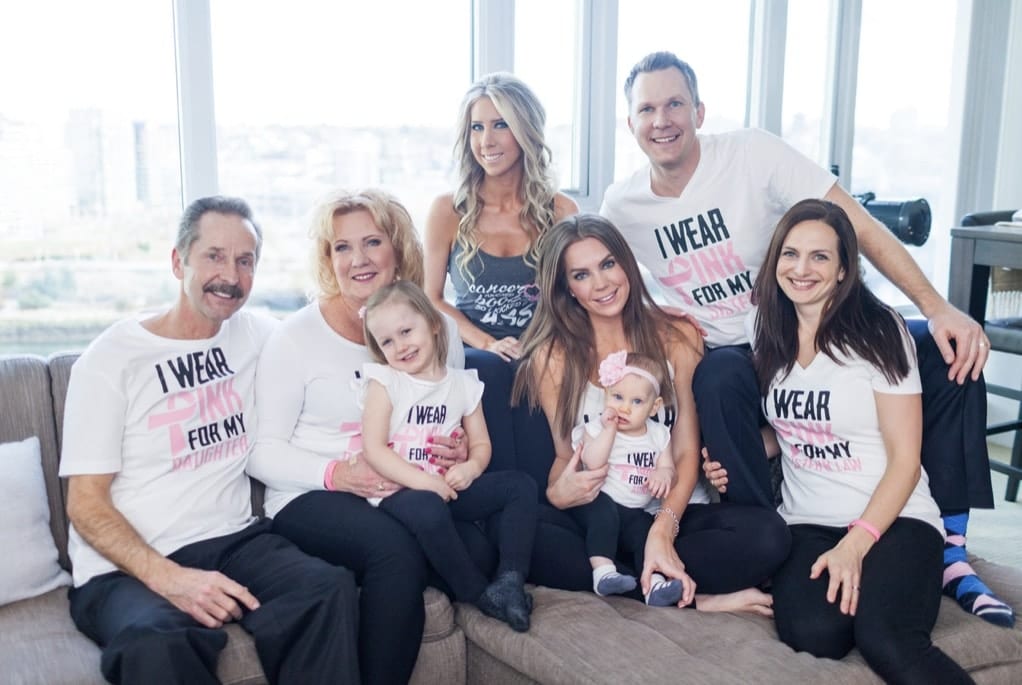 "As a cancer patient, I experienced first-hand the difference a Unit Clerk can make. This led me to realize that I too had the power to make an impact on the lives of those facing challenging medical circumstances. I decided to become a Unit Clerk." Megan smiles as she remembers, "From the day I inquired at Stenberg about the Nursing Unit Clerk (NUC) program, I knew it was the school for me. All my questions were answered. I felt supported the entire way through the program until the day I graduated."
Megan's instructors knew she was meant for the career. Department Head, Wendy Scott, says, "Megan became a leader in the classroom and with compassion, she demonstrated that you should refuse to be victimized or discouraged by what can feel like insurmountable obstacles. She is one of the most extraordinary students I've had the honour of teaching in my 14-year career with Stenberg College. I know she will be a truly great Nursing Unit Clerk."
Full circle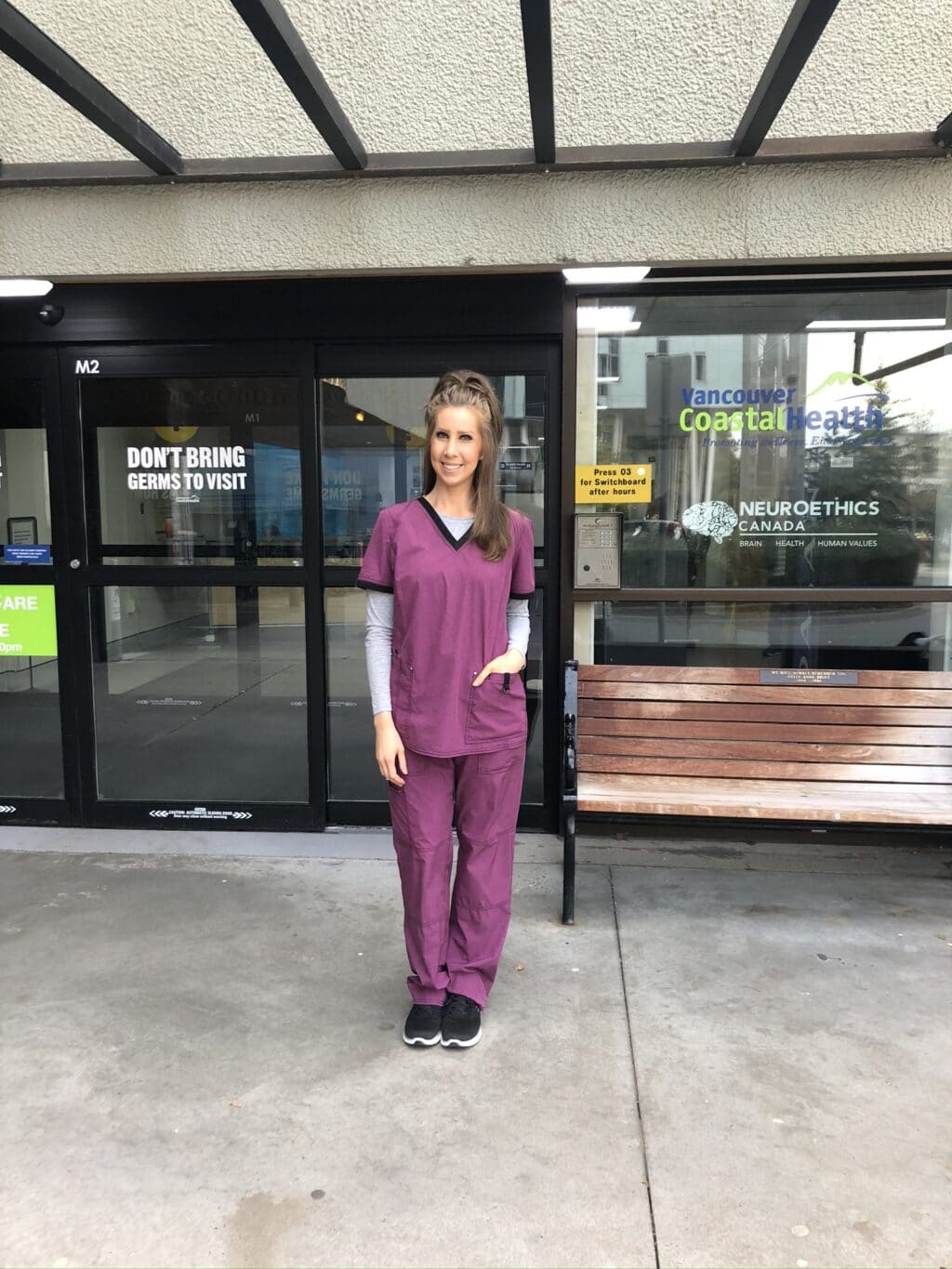 When practicum arrived, Megan's passion for her new career was cemented. "Walking through the doors into my practicum, I had this realization that patients need me and I'm now a part of this hospital team that helps people get better." She smiles, "My practicum was on the same ward my surgery was on. An hour into my first shift, my surgeon walked around the corner. Surprised to see me, she greeted me with a big hug. It was serendipitous! She was so proud. I was hired right after practicum and now I'm on the team that helps her patients."
Megan has come full circle. "Coming out of the thick of cancer, you have a new perspective. As much as I wish it didn't happen, my experience with cancer helped me realize how precious life is and how I can impact the lives of others. The biggest lesson I have taken away from my personal journey is that the key to my continued healing can truly be met in the service of helping others."