A young person's guide to discovering the meaning to life
"I'm really proud of myself, and I've never really been able to say that before," Heather Pincombe shared. For Heather, becoming a Hospital Support Specialist was much more than finding a job. For this young, high school graduate, it was about finding a purpose.
Since Heather was six years old, she was fascinated by nursing. It all started about a week before her seventh birthday when Heather was admitted to BC Children's Hospital to treat a strep throat infection. It was a severe case and they kept Heather in isolation for a week. The care and attention given by the nurses left an impression on her. "I grew up wanting to work in a hospital, but thought I'd have to become a nurse or a doctor."
FINDING A PLAN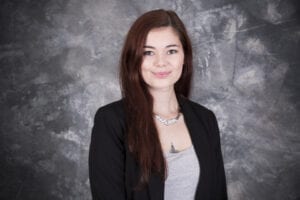 As Heather grew older, she realized that nursing might not be the profession for her. "I don't do well around blood and needles," she confessed. Heather also knew she wanted to work with children but did not know how to combine that desire with her drive to work in health care.
While she was in high school she started researching jobs that would fit her passion. "I wanted to get a degree in social work. When I was researching what I could do with this degree, I realized I could go in many different directions. I decided that it would be super cool to get into adoption and family services." She soon realized that this job would be emotionally draining and she was not prepared for it. Heather recalled, "When I graduated high school, I wasn't ready to move out from my parents' house. So, I stayed at home and started working as a server in a restaurant."
FINDING THE UNEXPECTED
One day while serving, she came across a newspaper advertisement about an information session for the Hospital Support Specialist program at Stenberg College. It was at this session that her search would end, and she would find the career that fit her passion and needs perfectly. "The information session was the next day and I am so glad I decided to go," Heather shared with joy. "After attending the info session, I was like, 'This is the job for me, this is the career I have been looking for!'"
She had found a career in health care where she could work in a hospital without having to handle blood and needles. Soon after attending the session, Heather registered for the program and started her journey towards an administrative and clerical career in health care.
"What really got me to go to Stenberg was the extra support offered. I had learning assistance in grade 11 and 12 as a spare block to get extra help. When I found out Stenberg offered extra assistance, it really steered me towards going here. It made me more confident about my decision."
Heather loved the environment Stenberg offered and did her best to give back to it. She assisted at events and worked as a student helper. "I really loved how excited the events team was and how much everyone wanted to do everything. I wanted to be a part of that, too. It was really fun and it was nice getting to know people behind the scenes of the college."
FINDING A NEW HEATHER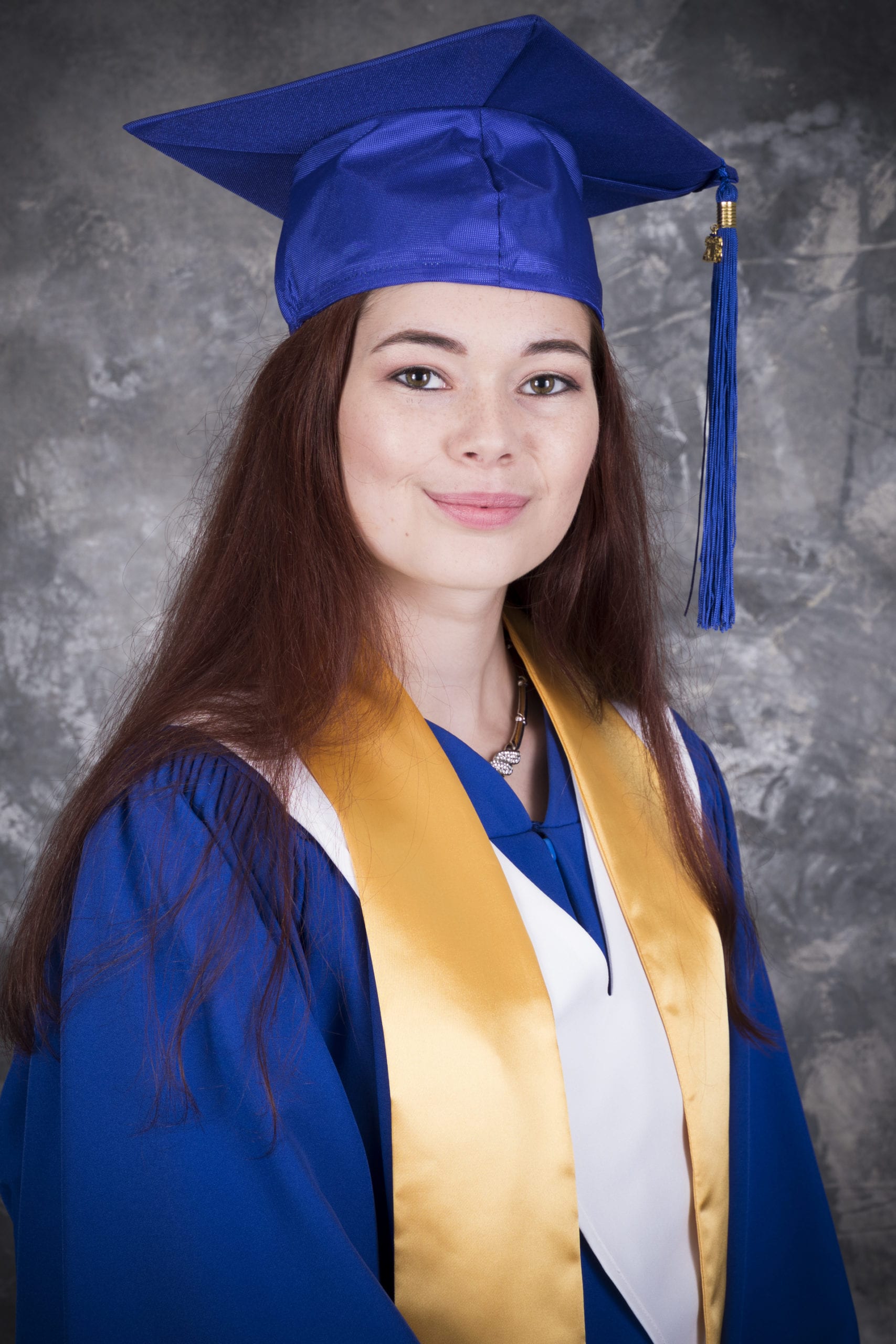 Apart from participating in extracurriculars, Heather excelled at practicums and in her program as well. She graduated with an impressive 93 percent grade point average. Completing this program renewed Heather's self-confidence and landed her where she had always wanted to be – working with children in a hospital. Earning the title of a Hospital Support Specialist gave Heather a sense of accomplishment she was previously lacking. "It gave me a sense of pride. Before I used to think 'Oh, I'm a server', and now when I meet people I tell them, 'I work at Children's Hospital and I graduated from Stenberg College' and people recognize that."
Today, Heather's proud of herself and loves her career. "It's kind of unbelievable! It's a good sense of overwhelming pride. I get to see and meet a lot of different people. I eventually want to work my way up to being a supervisor," she shared. "Every day is a new day." ❉