A full-time mom's journey to become a Nursing Unit Clerk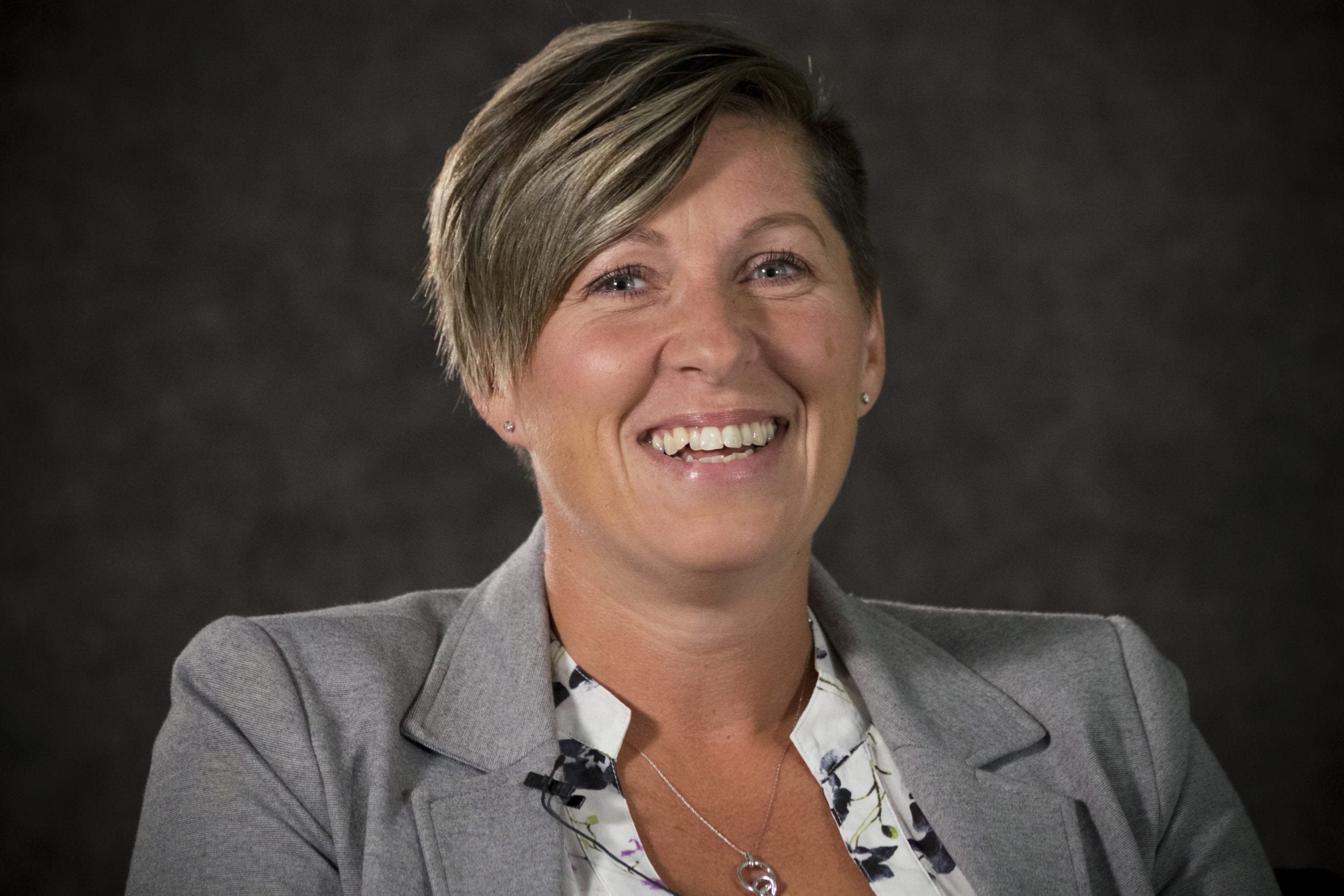 "They say your forties are the best years, and I am starting to think they're right!" Going back to school in her forties was a tough decision for Lindsay McAuley. She had a young family to help look after and finances looked bleak. But Lindsay knew it was time for her to start a career.
LOOKING BACK
Life was not a smooth sail for Lindsay. By the time she was eight, she was looking after her siblings, cooking, doing laundry, and by the age of 12, working odd jobs to help put food on the table for her family. "This was just the normal for me. I didn't complain or argue about what I had to do, I just did it."
Growing up in this whirlwind life did not give her a chance to finish school. At age 16, Lindsay moved in with her ailing grandmother to care for her while working as a full-time receptionist at a massage clinic. After her grandmother passed away two years later, Lindsay moved to Vancouver where she worked as a dishwasher at an Earls restaurant. Soon, Earls promoted her to a server, and within a few months, she was working in payroll at head office.
Lindsay spent her childhood being an adult and finally decided to take some time off for herself. She and her friends from work set off to Mexico. It was there she met her future husband, Gerrod. After a chaotic childhood, a stable and supportive relationship was what Lindsay needed. Finally, the waters calmed and life started to sail a little smoother.
MOVING FORWARD
Lindsay moved to Abbotsford after coming back from Mexico. She quit her job at Earls because of the long commute so her husband suggested she should get her GED. Encouraged by him, Lindsay overcame her fear of going back to school and received her GED. Years went by and Lindsay's family grew. They now had two young kids but only one income. To contribute to the family income, Lindsay took graveyard shifts at Tim Hortons for a year. She also volunteered at Abbotsford Hospital and took part-time classes at the University of Fraser Valley to upgrade her education. That's where she developed an interest in health care.
"I volunteered in emergency and pediatrics because I wanted to be a nurse. They have the most amazing job but I realized it's not for me," Lindsay shared. Our Mom of the Year then learned about Stenberg College's Nursing Unit Clerk program. "At the time, Gerrod's aunt was a Nursing Unit Clerk. She was just in the process of retiring and said she'd gone to Stenberg. I checked it out and thought, 'Wow, this sounds pretty awesome.' So, I just jumped into it!"
LOSING AND GAINING
With two young school-aged kids to look after and only one income, going back to school was hard. Lindsay and her husband sold some things they didn't need to make the first payment and took a line of credit for the rest. Lindsay recalled, "We live in Yarrow, so it actually ended up costing us at least another $5,000 for gas, parking, and childcare. We got pretty good at living on Kraft Dinner and Mr. Noodles, but my husband always said, 'short-term loss for longterm gain'." He was right.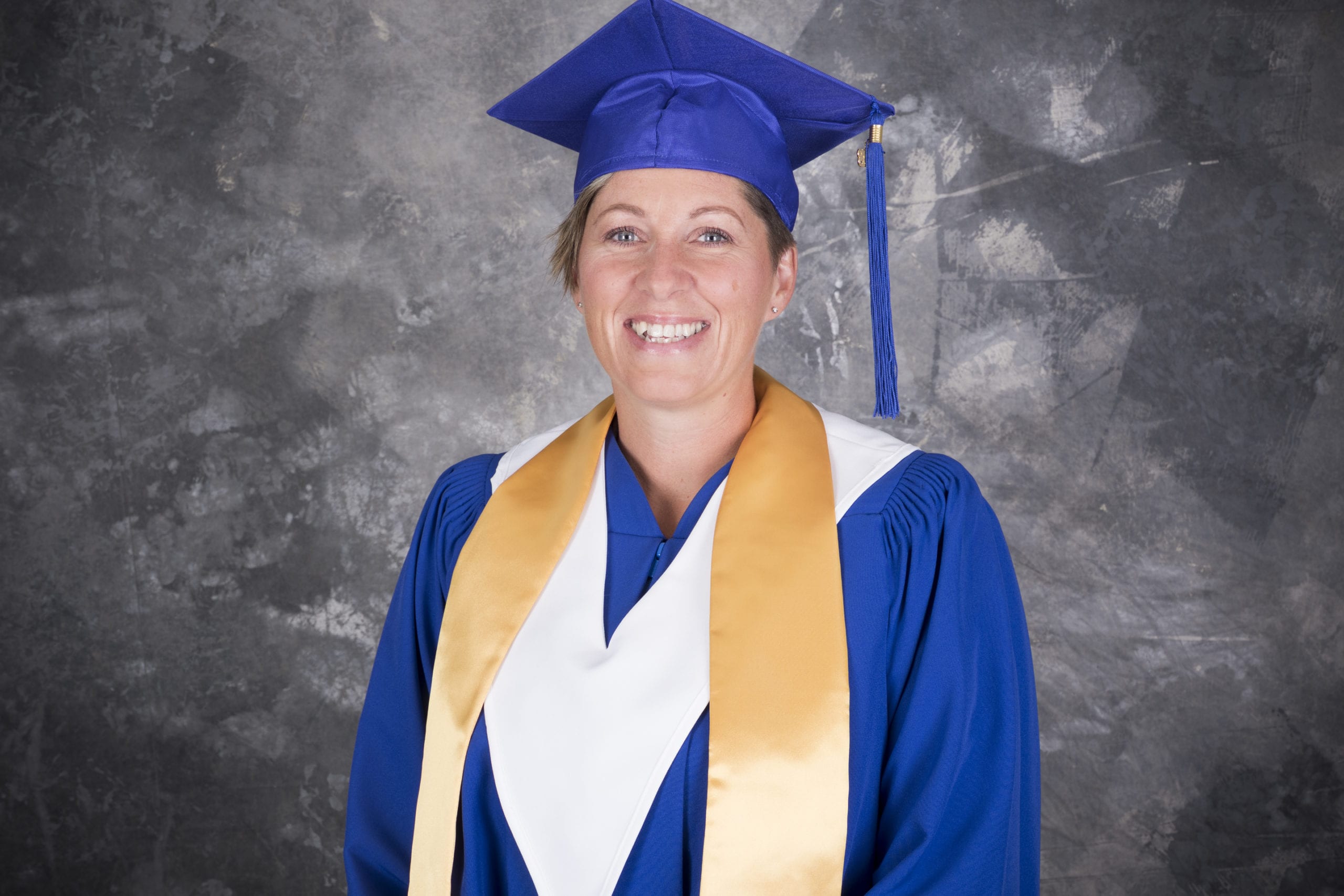 Determined to do her best and make her family proud, Lindsay braved her fears and gave 100 percent to the NUC program. Her son, Rheece McAuley wrote a letter of support describing how hard his mom worked. "She worked so hard to get good grades. Our dining room looked like my classroom at school because she had millions of study notes and posters all over the walls. I think my mom is the mom of the year every day."
Between being a full-time Nursing Unit Clerk and a full-time mom, Lindsay's last few months have been the toughest but also the most rewarding. The Abbotsford Hospital Cardiac Care Unit hired her soon after finishing her NUC practicum earlier this summer and she has inspired her kids to work harder. Lindsay shared her excitement and said there's nothing that could stop her from feeling accomplished. "I feel like I'm on cloud nine right now. I'm just so overwhelmed that I am finished with school. I did it and I got amazing grades and made my family proud…I'm excited. I feel like things are good now." ❉