Jasleen Deol smiles as she recalls her mom asking the inevitable question all kids are asked: "What do you want to be when you grow up?" At 12 years old, Jasleen replied with a simple, "I want to help people." Since that moment, Jasleen has been persistent in her efforts to reach that goal. At only 19 years of age, Jasleen sits confidently, having succeeded.
Empathy and energy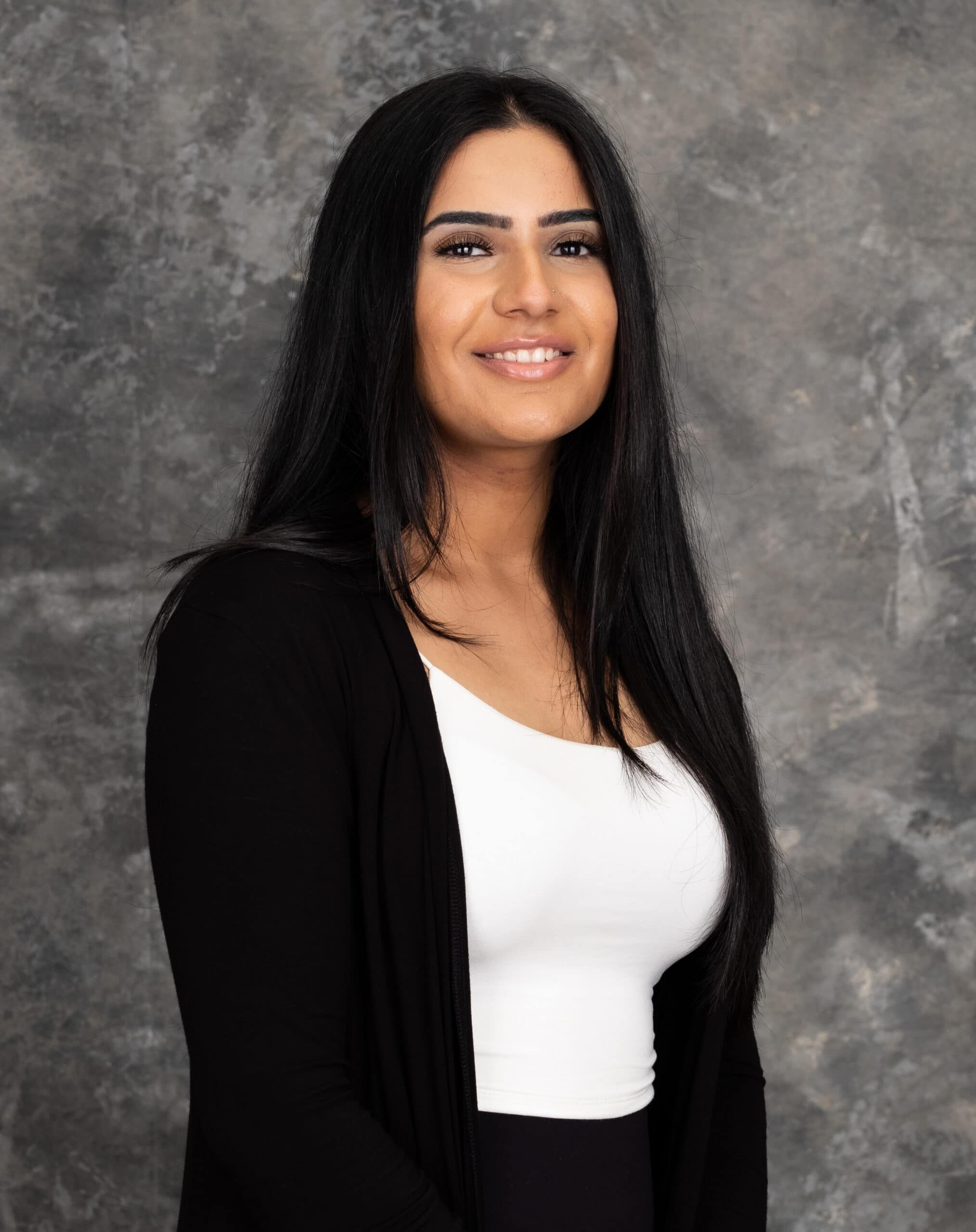 Jasleen is intent on helping others. Really helping others. "My family has a long history of medical challenges. I've seen how cancer, neurological disease and growing old affects everyone involved." Every time a family member received a frightening diagnosis, it reaffirmed Jasleen's desire to work in health care. "It made me push harder to become someone who could help ease their burden. I can relate to other families enduring similar situations. I want to make their journeys a little easier and I can do that as a Hospital Clerk."
What if I don't like it?
Before finding her fit in Stenberg College's Hospital Support Specialist (HSS) Diploma program, Jasleen explored other paths in health care. She took prerequisite courses to become a Registered Nurse (RN), but discovered that between waitlists and preliminary courses, it would be years before she could even begin the degree. Adding to that, she wondered, "What if I don't like working in a hospital?"
Jasleen put her RN ambitions on hold and re-evaluated her options. Still wanting to work in a hospital and help others, she explored shorter health care programs. Jasleen discovered that there are non-clinical staff who keep hospitals running. They work as Registration Clerks, the first comforting face someone sees when they enter an Emergency Room, or Health Records Clerks, ensuring the accuracy and privacy of health records. Jasleen chose Stenberg College's HSS program. She would be working in a hospital in less than a year and most importantly, it would give her the opportunity to help others.
Go for goals
Once her mind was made up, Jasleen didn't look back. "I know what my goals are and I know what I want in life. This program strengthened my passion to work in a hospital." In the HSS program, students learn in a hands-on environment using real-life scenarios. They even train in health authority computer labs to prepare students for their careers. This reconfirmed Jasleen's desire to work in a hospital and help others.
Jasleen's instructors are all working professionals, committed to helping their students succeed. "All my instructors went above and beyond. At the end of the program, every instructor offered to recommend us for positions in their hospitals. They believed in us."
A class connected
Jasleen was in a small class, which enabled the group to grow a supportive and collaborative learning community. "We became a family. We connected outside of school and supported each other in whatever was going on in our lives." Their relationships went beyond the four walls of the classroom. One classmate describes, "Jasleen is always willing to go above and beyond what's expected. She really wants to help, whether it's with school-related or personal. She was always there to support our class."
The passion Jasleen brings was not only noticed by her classmates. The instructors in the program took note. One instructor writes, "Jasleen is sincere and respectful in all her interactions. She is a hardworking, devoted person, who I strongly believe will be a great asset to our industry."
Although the praise Jasleen receives is high, she remains humble. "What I want in my life is to help people feel their best, and as a Hospital Clerk, I can do that." Jasleen has taken the first step in her health care career and is looking forward to the opportunities ahead. Today, she is a leader with a 95 percent GPA and limitless potential. "I'm excited to expand my knowledge. I am so happy I've done this program and am closer to doing what I've always wanted – become a Registered Nurse."