Once a "wounded animal", Melanie came out of hiding after 15 years to become a successful Practical Nurse
Melanie Morrison wanted to be a fighter pilot but growing up in a dysfunctional home pushed her life in a different direction. She had to move out at the age of 17, which left a significant hole in her heart. Somehow, she coped with the help of a supportive fiancé and other positive people in her life. "I don't think I would've gotten through all the stuff that I experienced in my youth without them," she said. Melanie married her fiancé when she was 19 years old. "I cared very deeply about him. He was my rock, my best friend, it just seemed like the right thing to do," she recalled wistfully. But they wanted different things from life and despite their deep bond, split up four years later.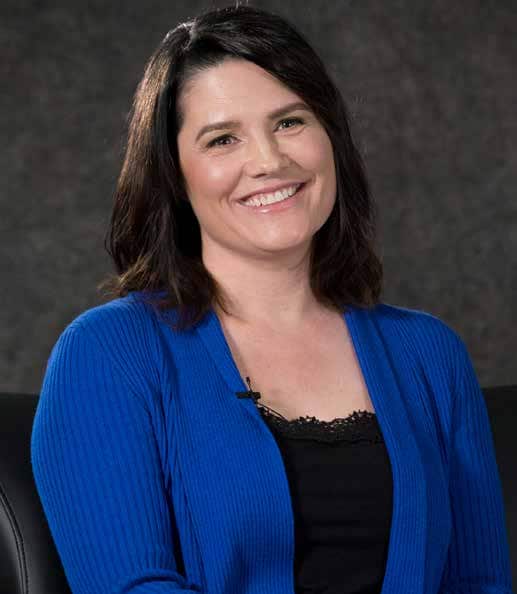 Hiding from the world
After her divorce, Melanie felt lost and went into hiding. She worked in a warehouse to escape from the rest of the world. "It's the least conspicuous place to work, sort of in a dark corner. You have your forklift or paperwork to think about and you don't really have to deal with people."
Although she was emotionally numb, Melanie experienced intense physical pains. She sought medical attention for the pain, and her doctor diagnosed her with fibromyalgia, pushing her to recede even further away from people. Like a wounded animal, she mostly kept to herself and didn't let anyone get too close. Her social life was largely non-existent, and she was only surviving. She planned to stay at the warehouse for five years, but those five years turned into 10, then 15. She might have stayed there for much longer if it was not for a high school friend who was shocked when he learned where she worked. He said she was too smart to be wasting away her life hiding out.
"You need to go and do something with your life," he scolded. "The way that you are and the way you think, you can make changes. You can do something in the world and you need to go do that."
I can constantly change for the better
Her friend's timing was impeccable. Around the time this conversation took place, Melanie was going through substantial life changes. She had been seeing a mental health professional for over 12 years who gently helped her work through her issues. With the support of her psychologist, she was able to understand and deal with her traumatic past. "I learned that I'm not hopeless. I learned I'm a good person and the most important thing is that I can change. I can constantly change for the better."
Melanie's friend challenging her to do more was the push she needed. "I changed from the person who wanted to hide in that warehouse to the person who wanted to go into the world and do something different. I wanted to interact with people and help change lives."
Coming out of hiding
She decided her days at the warehouse were numbered and prepared to go back to school. Before pursuing any further education, she needed to upgrade certain grade 11 and 12 courses. Since she was still working full-time at the warehouse, it took her four years to upgrade but a determined Melanie did it and was ready for the next step.
While researching rewarding careers in healthcare, she came across Practical Nursing. "It was helping people, definitely making an impact on people's lives and it was in demand," she said. Unfortunately, the programs she found had really long waitlists. "I'm not getting any younger so I decided I would rather go with a private college so that I could start working sooner."
Practical Nurse: A new start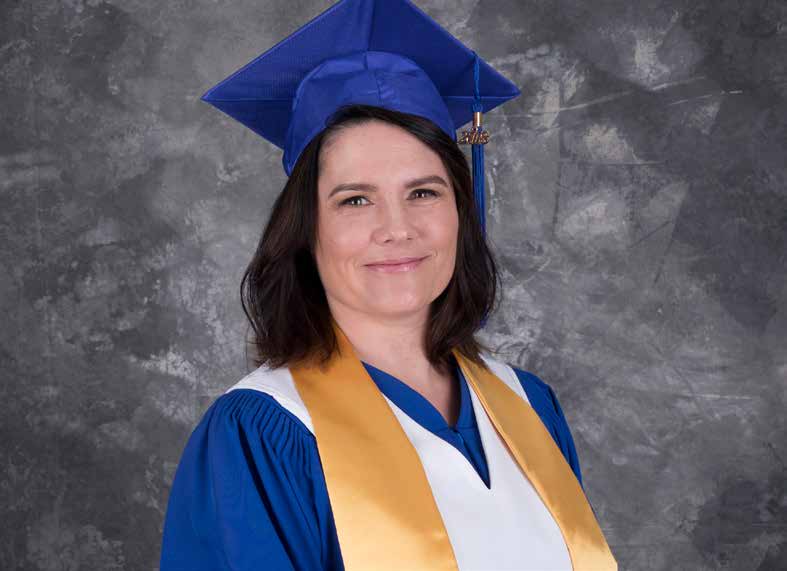 As luck would have it, Melanie was friends with a Stenberg College Practical Nursing graduate. After talking to her and other healthcare professionals about the career and Stenberg's program, she came in for an interview, talked to a Program Advisor, and the rest is history. Melanie Morrison, a self-proclaimed perfectionist, thrived at Stenberg and graduated from the program with a staggering grade point average of 96 percent, becoming a Student of the Year Finalist. She now has an interim Practical Nursing license and is preparing to take her licensing exam.
"I'm so excited about the next couple of years. I'm extremely happy!" she exclaimed. "I'm proud of myself for having gotten here and going from that wounded animal to who I am now. To actually being self-accepting, knowing that I'm worth something and that I have something to give to other people. There's nothing better than that."
For further information on Stenberg College's Practical Nursing program, fill out the form and a member of our advisory team will get in touch with you shortly.