Jiyeon Lee was nearing the end of her nursing shift. It had been a long night at the hospital and it was almost time to go home. Tired, she passed a man's room when she heard him calling. "It was really late at night and this gentleman looked dishevelled. All he wanted was the orange on his meal tray. I peeled it for him and gave him the pieces as he exclaimed, 'I need the fresh vitamins in this fruit! I need this to heal.' He was so happy."
The simple beauty of this interaction moved Ji. "It was a touching moment. It reminded me of how grateful I should be for my own health, and also why I chose to go into nursing."
So passionate and driven, it is surprising to learn that for most of her life, Ji's career aspirations were "to just clock in and out of a mundane job." How does someone with such indifference toward a career end up winning Stenberg College's prestigious Student of the Year award?
Let's start from the beginning.
Korea to Canada
When Ji was five years old, her parents made the selfless decision to move their family from Korea to Canada. In search of a better life for their children, they left their careers behind and started over. "In Canada, my dad started as a janitor in a hotel. Coming from his management career in Korea to cleaning bathrooms was a rude awakening."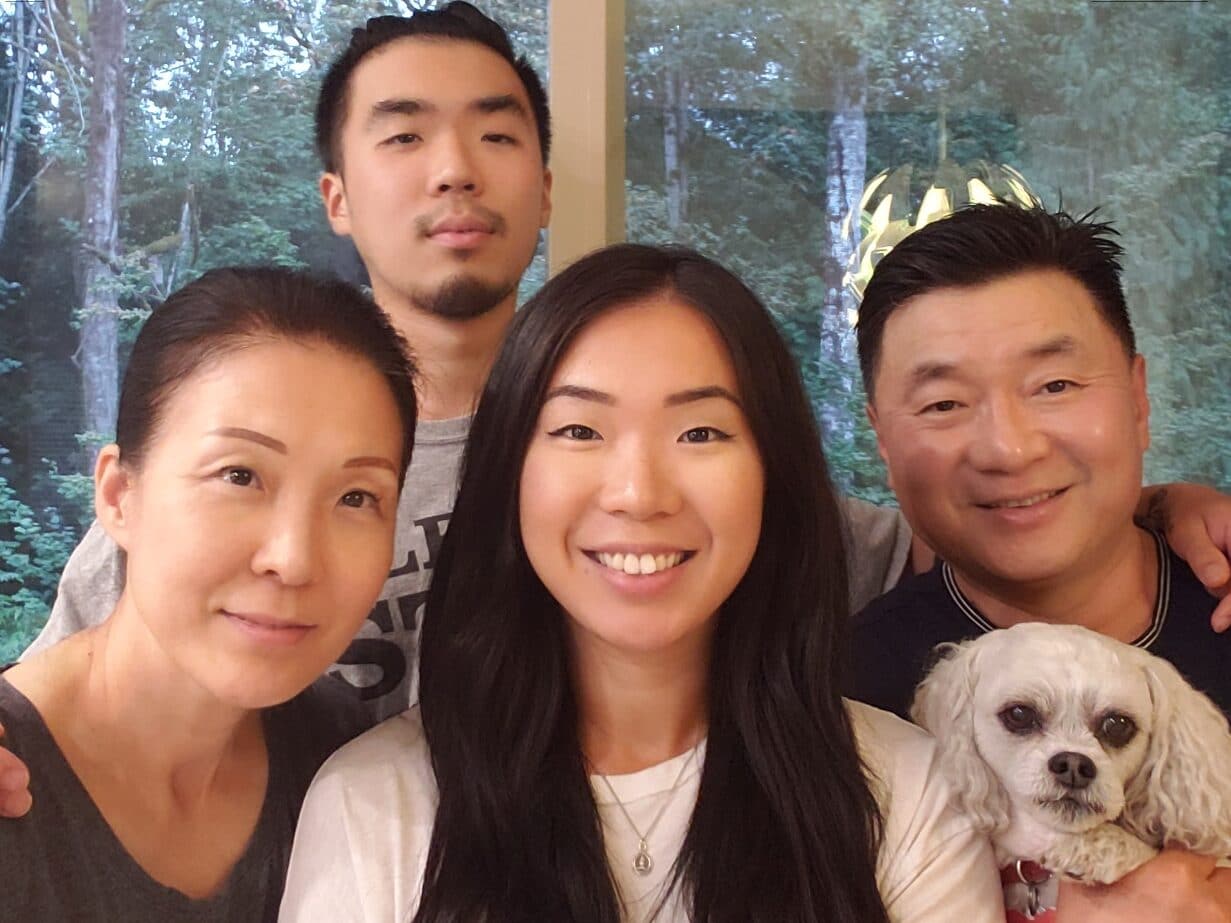 Eventually, the family opened a restaurant and quickly learned that owning and operating a small business was incredibly challenging. "Watching my parents work day in and day out to keep the restaurant going was hard. They had to dedicate themselves to it completely, and it wasn't easy. It made me think, 'What if I commit to something and I don't like it? What if I fail?'"
This fear of failure followed Ji throughout high school and manifested itself in a detached, noncommittal approach toward her classes, assignments and future. "In grade 12, I did the bare minimum to graduate. I didn't study for my exams until the night before. I dropped out of French immersion after six years, despite being one year away from my certificate."
Reflecting on her apathetic attitude in high school, Ji contemplates, "I let the fear of failure stop me from trying. I believed I wasn't good enough. It resulted in commitment issues regarding my future."
Clock in, clock out
After high school, Ji began working reception at a hair salon and eventually decided to go to school to become a hairdresser. In theory, this job fit her needs – it would pay the bills and she could come and go as she pleased.
Unfortunately, it was not that simple. "I ended up hating the job. I disappointed my parents because I spent time and money pursuing a career that didn't interest me. It felt like a waste."
Searching for joy
At this point, Ji knew she needed to enjoy her day-to-day to be happy. However, she was still certain a clock in, clock out position would work. She searched for a job that would be enjoyable, but that she would not have to bring home with her.
With that, Ji began a Medical Office Assistant (MOA) program. "I left the salon, started working at a naturopathic clinic part time, and started school. At the end of my first semester, the clinic offered me a full-time MOA cancer care position."
Because of the good pay and schedule, Ji thought she would be "a lifer" at the clinic. She truly believed she had found what she was looking for – the perfect combination of enjoyment and ease. Much to her surprise, Ji's time at the clinic made her realize that she was passionate about patient care. She was inspired and she wanted more. "Working with cancer patients opened my eyes. My interactions with them helped me realize that I wanted to be in the medical field in a more meaningful role."
Searching for meaning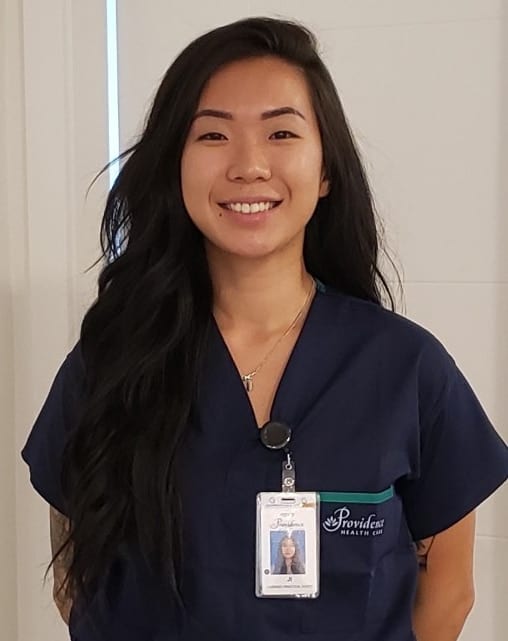 Ji began contemplating her next career move. "I wanted more from my life. I wanted more for my parents. They gave up everything for us and even when they had nothing left to give, they kept giving. I owed it to them. I owed it to myself."
With a desire to achieve more and make her parents proud, Ji was ready to take a risk. "I realized that I actually thrive in fast-paced environments. I didn't need a clock in, clock out position. I just needed to believe in myself and care about what I was doing. After hearing from my friends who are nurses about how fulfilling the career is, I decided to become a nurse."
Pursuing nursing
Stenberg's 76-week Practical Nursing program is intense, condensed, and requires dedication. Ji was nervous. "I had been out of school for over three years so going into it, I knew it was going to be a steep hill. My classmates were brilliant and I didn't want to be the student who fell behind anymore. They pushed me to develop my work ethic."
For the first time in her life, Ji was giving it her all. As her hard work was reflected in her grades, Ji's drive to succeed grew. "I was learning about the incredible human body, communication skills, life skills, all different kinds of cultures, the health care system, and most surprisingly, about myself and what I could accomplish once I set my mind to it."
With this newfound determination, Ji was thriving. Her class worked as a team and never let anyone fall behind. "I was so blessed to be in that classroom. Our cohort was incredible and I was blown out of the water by my instructors."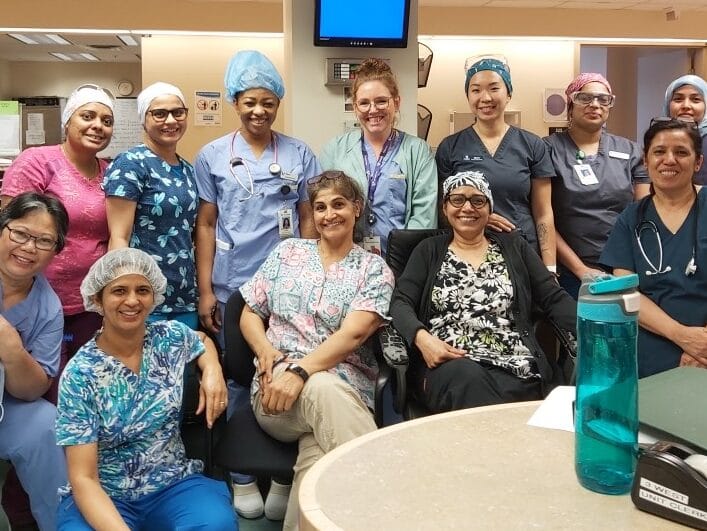 The feeling was mutual. Ji's classmate, Diana Larios, praises Ji. "She is the definition of a hard worker. She pushed me to work harder without even realizing it. In our study group, she made sure everybody understood each topic before moving on. She shares success rather than keeping it to herself. Her enthusiasm and kindness make Ji an amazing nurse." Another classmate, Kata Kadar, adds, "Ji is somebody you can count on no matter what. She is the type of nurse I would feel lucky to have to take care of my loved ones."
Nursing Instructor, Rose Tiu, LPN, was incredibly impressed by Ji. "Ji has been great from the get-go. She's eager to learn, confident when she needs to be, and humble at the same time. She's organized, learns fast, and asks questions to further her learning. I've encouraged her to become a Registered Nurse because I think she'll do great in anything she decides to pursue."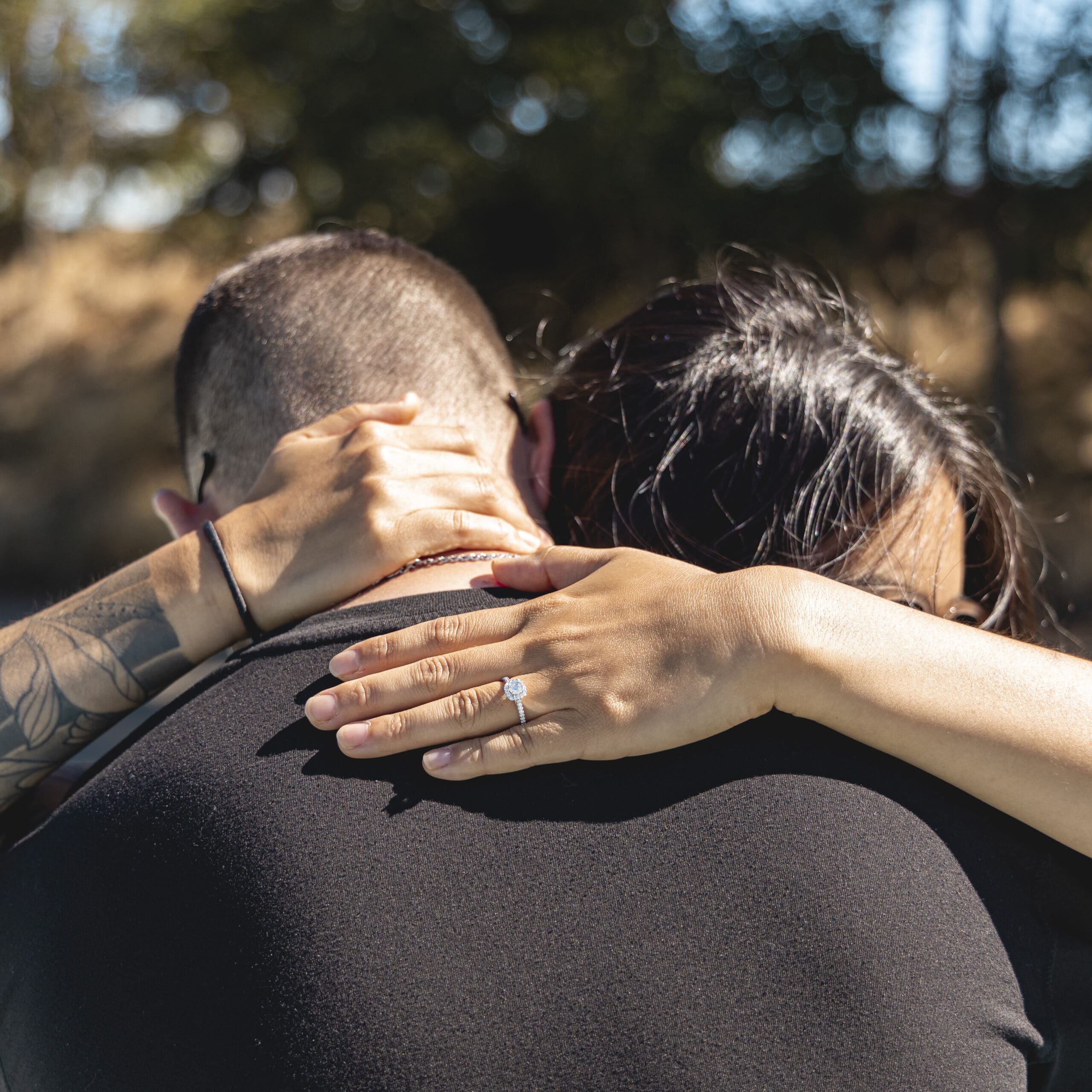 Finding faith, finding love
Passion and drive were not the only things that Ji discovered during the Practical Nursing program. Through the encouragement of a classmate, Ji connected with her faith. "One of my classmates opened my eyes to the world of faith. I was actually baptized last week."
Considering her future and the possibilities nursing has created for her, Ji continues, "Exploring my faith reminded me of why I chose nursing. I'm looking forward to volunteering my time through missions for health-related issues. I'd love to get more involved and offer support in developing countries."
It's been an exciting year of firsts for Ji. She found her purpose. She found her faith. She got engaged to the love of her life. "Even with COVID, it's probably been my best year yet."
Ji today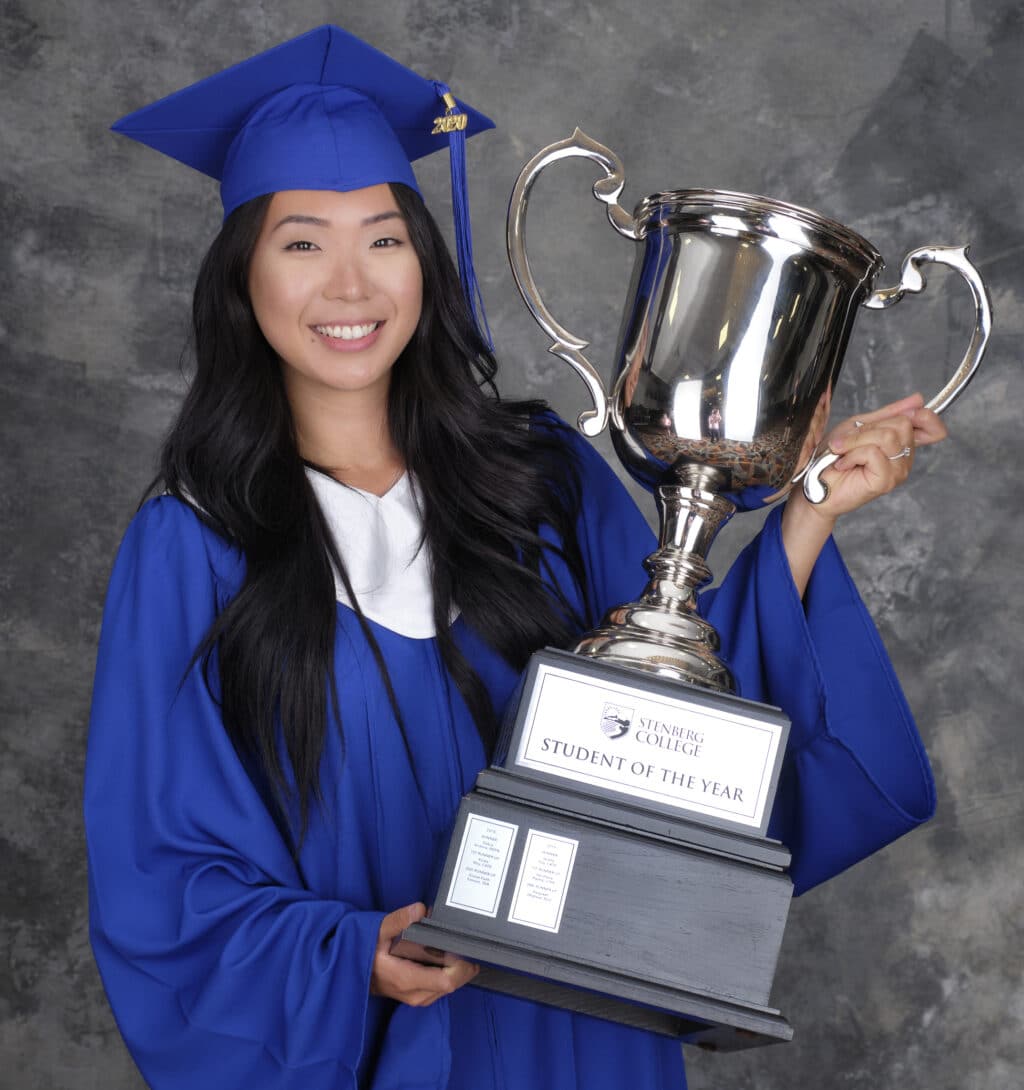 Looking back on who she was before entering the Practical Nursing program, Ji gets lost in thought, "The person who started the program was shy, not very driven, and would go with the flow. I have now learned to be confident in my voice and my experiences. I was a leader throughout the program, which was kind of a shock to me. Now that the program is over, I'm more driven. I'm more assertive. I'm more vocal and confident."
The contrast between Ji today and her younger self is stark. Once afraid to even give herself a chance at success, Ji has grown a great deal since beginning the Practical Nursing program. "As cheesy as it sounds, I learned I can do anything if I put my mind to it. I proved not only to myself, but also my parents, that I am much more capable than I could have ever imagined. I have started to apply that attitude to all aspects of my life."
With plans to become a Registered Nurse or maybe even get her Master's in Nursing and become an educator, Ji sees a bright future ahead of her. The young woman who just wanted to get by in life is gone. Today, Ji stands before us as a passionate Practical Nurse who loves her career, and will stop at nothing to do her very best – for her patients, for her family, and for herself.