Justine Jimeno was on her first clinical rotation in Stenberg College's Practical Nursing program, and she was nervous. When she was assigned to a patient who was not thrilled to be in the long-term care home, her nervousness increased. "You're going to need to talk louder than that or we're not going to get along," barked the patient, when Justine asked how she was feeling. Speaking louder now, her patient told her to stop yelling. Things weren't going as she hoped. But this did not deter Justine.
Understanding her patient's temperament stemmed from discomfort, Justine wanted to make her feel as comfortable and at home as possible, so she continued to care for her with kindness and compassion. She would not give up. As the days went on, the patient started requesting Justine's presence. She liked being around her and wanted Justine to "come sit beside my bed so we can watch TV." By the end of Justine's clinical, the patient was sad to see her go. She apologized, "I know I gave you a hard time, kid, but I'm happy you were with me, and I'll miss you. You're going to be a great nurse."
I believe you should never let anyone dictate your future. You are in control of your life and the choices you make.
Holding back tears, they said goodbye. Justine felt emotional not only because she made a meaningful relationship, but also because she was finally able to let go of so many insecurities she held onto from high school. Always the smallest in class, people often underestimated Justine… but even when her patient lovingly called her "kid," she knew that regardless of her size and what other people thought, she could do anything. "I believe you should never let anyone dictate your future. You are in control of your life and the choices you make."
This is the story of Justine Jimeno and why she was born to become a Licensed Practical Nurse (LPN).
Growing up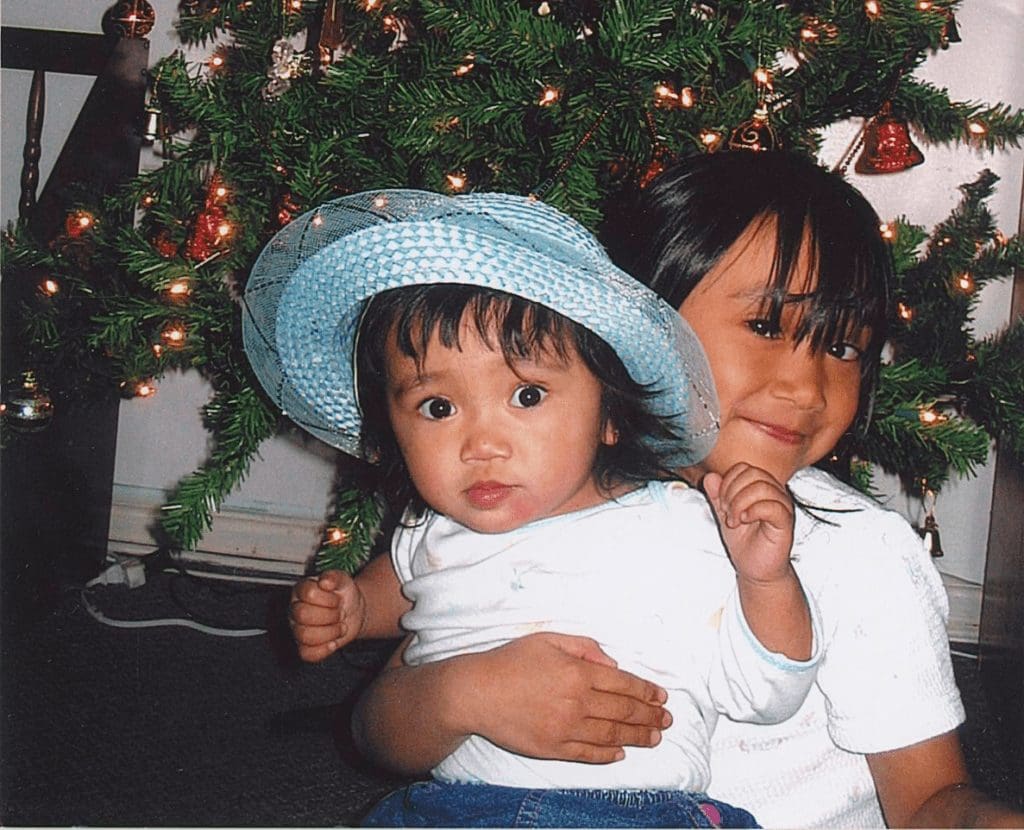 When Justine was four years old, her parents moved their family from the Philippines to Canada, in search of "more opportunities." Although she missed the rest of her family and the wonderfully elaborate celebrations in the Philippines, life was good in Canada. She may not have been the most confident, but she still dreamed of a promising future for herself.
By the time Justine was in grade 11, she planned on becoming a dental hygienist. However, when her grandmother started to feel the effects of ageing, everything changed. "My grandma took care of me when I was young. When I saw her getting older, I wanted to take care of her, but didn't know how." Seeing other family members face health challenges cemented Justine's future. "I finally found my purpose. Nursing would allow me to help my family and give back to them, because they've done so much for me."
Waiting
Certain of her future, Justine began taking prerequisites for a Registered Nursing (RN) program. In her biology class, her instructor asked the group, "Who here is taking bio as a prerequisite for the RN program?" Every single student raised their hand… all 40 of them. She had heard that waitlists for RN programs were at least two years, but this moment made that number feel very real, and very long. "I didn't want to wait to work in healthcare."
Justine knew some friends and family who had taken Stenberg's Practical Nursing program, and they encouraged her to enroll. They explained that with no waitlist, she would be able to start nursing right away and could later bridge to an RN program if she wanted. Justine didn't hesitate.
"I didn't want to wait to work in healthcare."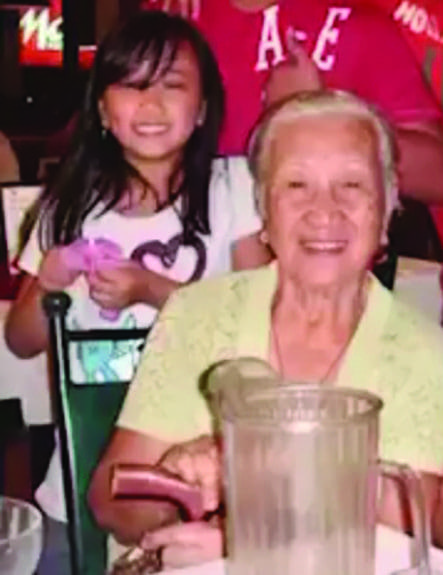 Succeeding in school
Stenberg's 76-week LPN program is condensed and fast-paced. It requires dedication, and Justine was ready to prove to herself and others that she could do it. "I felt like I had imposter syndrome when I started. I doubted and questioned myself but gave it my all anyway. Going to my clinicals, working at different facilities, and getting positive feedback from patients showed me that I made the right choice. The program gave me a sense of clarity and the guidance I was looking for."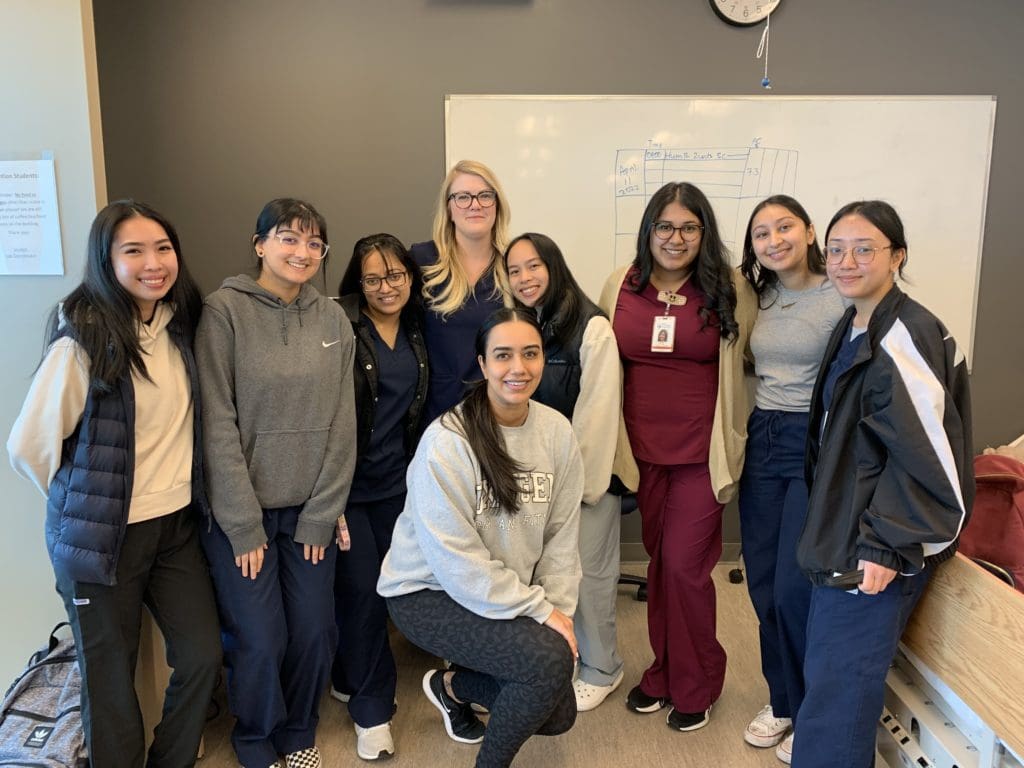 Justine's hard work paid off. One instructor, Heidi Steeves, RN, shares, "The skills and attitude that Justine possesses are rare for someone as young as she is. She is mature beyond her years, and this is evident in her compassionate care of others. Justine is the epitome of what a nurse should be. Any patient at the receiving end of her care is fortunate. Justine is the type of nurse that patients will remember fondly long after they have left the hospital. She is the most exceptional student I have taught, and it would be a privilege to work alongside her."
Reading these words brought tears to her eyes. "Having a teacher who I respect so much say this about me means a lot." Looking back on the program, Justine is grateful to her family, classmates, and instructors. "Without the support of my classmates, I don't know how I would have made it through." Reflecting on her instructors, she fondly recalls, "Rose Savella gave me the foundation of what a nurse is supposed to be. I'm thankful for that."
Looking ahead
Today, she strives to be the best nurse possible. For Justine, "the best" has a specific meaning. "I want to ensure that each of my patients gets the personalized care they deserve. I want to build therapeutic relationships that promote comfort, safety, and healing. My goal is to give this type of care, the best care, to all my patients."
Justine draws inspiration from the love she has for her grandmother and brings that same level of compassion and empathy to work every day. With every patient, she remembers her loved ones, and cares for them as if they were family.
Justine is the type of nurse that patients will remember fondly long after they have left the hospital.
Now a Licensed Practical Nurse, Justine is making a difference in her patients' lives. The future feels limitless. She plans to become a Registered Nurse, and maybe even get her masters so she can teach future nurses. She knows that as long as she is passionate and believes in herself, nothing can stop her.