How Yalena found her passion in ECGs
Yalena Bradford's eyes light up when she talks about Electrocardiograms (ECG) and Holter monitors. Someone unfamiliar with the work of a Cardiology Technologist might find it unusual, but for Yalena, it is her passion.
This mom of two wasn't always an "ECG nerd". While she was in university, Yalena was working at an Optometrist's clinic and was fascinated by the profession. As she inched closer to graduation, Yalena was struck by a realization. "Watching the optometrist work, day in and day out, I knew if I became an optometrist, I would become a workaholic. I didn't want that."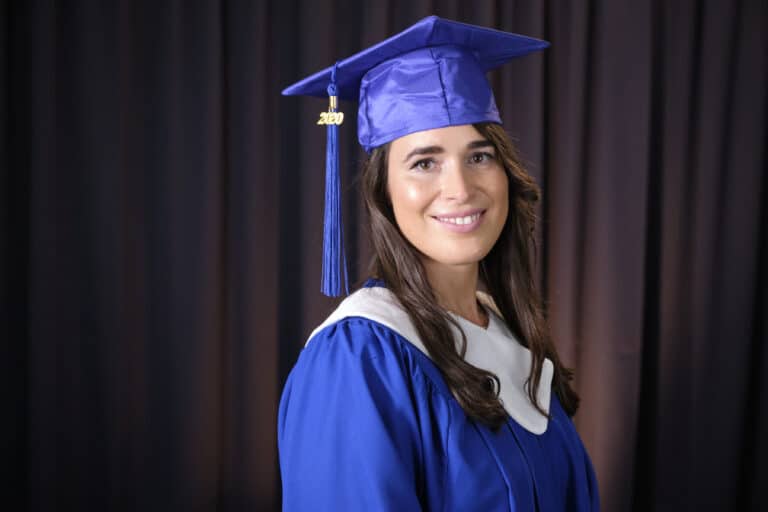 The river of time flows on
Given her empathetic nature, Yalena decided to pursue teaching instead. Unfortunately, her graduation coincided with the Great Recession of 2008 and she was unable to secure a teaching job. Yalena chose to stay put and kept working at the clinic. Her boss, who was impressed by Yalena from the get-go, offered her the clinic manager's role with a good salary package.
Yalena was content.
Life progressed. Yalena got married, bought her first house, and became a mother but something was missing. She was still working at the same clinic. "I was very good at my job. I knew every patient by their name and even remembered details about them like who they're related to. Then I started to think, 'I want something more fulfilling and challenging.'"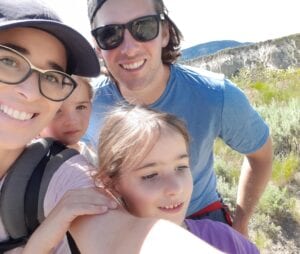 This thought stuck in Yalena's mind. It wasn't until her second pregnancy that she actually decided to shift gears. Yalena noticed her husband was missing out on a lot when it came to their children. "My husband worked three weeks out of town every month. It was important for me to have a career with financial security, so my husband wouldn't have to work away forever." Inspired by this desire to keep her family together, Yalena began researching career options.
Finding the challenge
With two young kids to look after, Yalena's options for schooling were quite limited. She wanted a short-term program that could fit into her busy lifestyle, didn't require her to move away, and led to a stable career. She also wanted something more challenging and exciting, where no one day would be the same. Stenberg College's Cardiology Technologist Distance Diploma program ticked all the boxes.
Having been out of school for almost a decade, Yalena had her doubts about going back. "I was very nervous during my orientation week. I remember thinking, 'Will I fit in?', 'How will I learn online?', and most importantly, 'How will I take care of my kids?'"
In preparation for going back to school, Yalena put her kids to sleep at 7 p.m., so she could have "till 10 p.m. for studying." Once Yalena started the program, all her fears and anxiety dispelled. She found new friends in the program and creating PowerPoint presentations became exciting. Moreover, she was enjoying every topic she was learning. Yalena realized she has made "the right choice."
Becoming an ECG nerd
With dedication and commitment to "give it my 100%", Yalena excelled in the program. She evolved into a self-proclaimed ECG nerd. "I really fell in love with the program when we got to the interpretation part. It didn't come easy, I had to work hard, but it was like learning a new language. And I loved this challenge."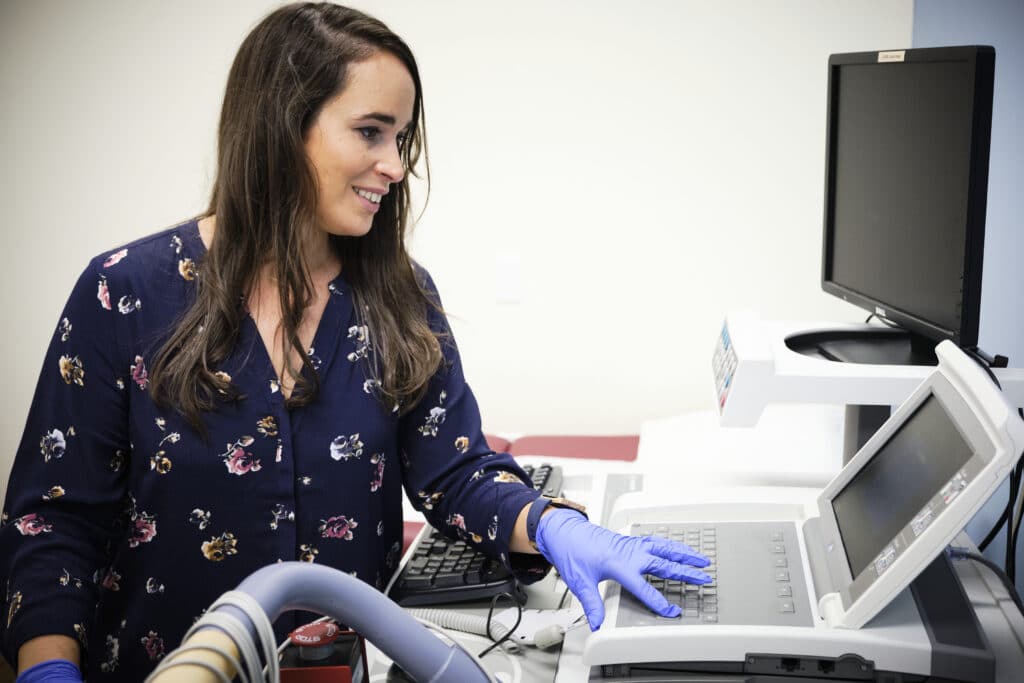 Another highlight of the program for Yalena was attending the in-person labs. It was an opportunity to apply all the theory she had learned online and also meet her classmates and instructors in person. "Our group was exceptional at helping each other," Yalena shares. Given her empathetic nature, Yalena always provided support to her classmates. At one point, she helped her fellow student, Chris Wittig, with his APA citations. They became study buddies and great friends.
A tear drop trickles down Yalena's cheeks as she recalls the moment she learned about Chris' passing from a heart attack. "One day I got a call from another friend in the program and she said, 'Hey, I've got some bad news for you.' My heart sank when she informed me about Chris." With heavy hearts and missing Chris's presence in their labs and online sessions, Yalena and her cohort continued their education, determined to excel and educate others about heart health.
Staying true to her commitment, Yalena graduated with an impressive 97 percent GPA and as the 2020 Cardiology Technologist Student of the Year. Within five months of graduation, she is already a Registered Cardiology Technologist working in Kamloops. "I never would have thought I'd have a career that thrilled me with 'What am I going to see today?' It's fascinating and I want to learn more."
Yalena has finally found the challenge she craved.
Inspired by Yalena? Learn more about our Cardiology Technologist Diploma program. Fill out the form on the right to connect with our advising team.