In my previous blog post, I shared my new and exciting experience travelling to a different city for my first lab block. This month presented more new adventures on the road to becoming a Cardiology Technologist, but they were much closer to home.
The value of integrated practical experience
Recently I had my first three of six integrated practical experience days (referred to as IPE days). These IPE days take place in a hospital or clinic in our home city to help us integrate our theoretical knowledge into a real-world clinical setting to better prepare us for what to expect when we start our clinical preceptorship in November.
I am grateful that my IPE days included visits to Saskatoon City Hospital and Royal University Hospital, both located in my hometown. Experiencing a "day in the life of" a Cardiology Technologist at the hospitals was valuable for increasing my understanding of the job expectations and the day-to-day routines. It also provided an opportunity to ask the Cardiology Technologists in the industry how they like their career and how it fits into their work-life balance. I got a sneak peek into the dynamics of the non-invasive cardiology department and its role in patient care in the hospital setting.
Saskatoon City Hospital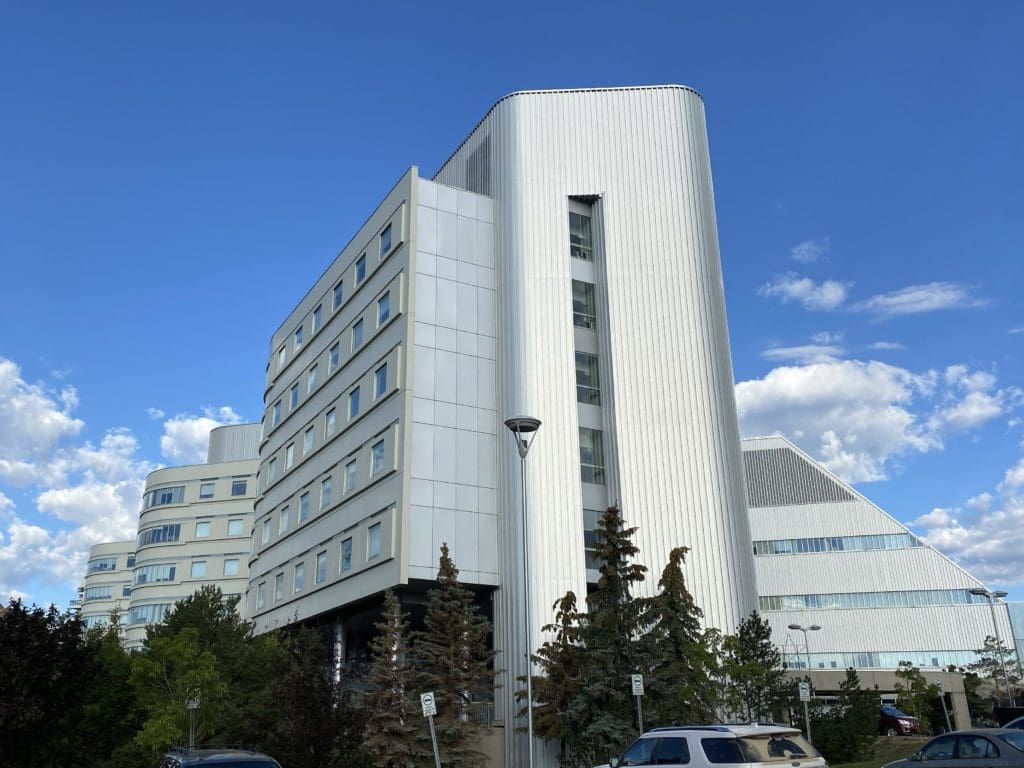 My first IPE day was at Saskatoon City Hospital. It was a nice site to ease into my first day as it wasn't quite as busy as I expected, so I had many opportunities to practice and ask questions. We began on the floor where outpatients were being evaluated for pre-operative measures, with most planned surgeries or procedures being non-cardiac related. Sometimes the anesthetic or other associated risks of a procedure can temporarily alter the heart's rhythm and response, so it is vital to have a baseline ECG to compare to in case something goes wrong.
Throughout the day, we were periodically called to Emergency as anyone with complaints of arm, back, abdomen or chest pain has a stat ECG ordered. I learned it is essential to work quickly and efficiently while still following the important steps we learned about in labs, such as introducing oneself, confirming the patient identity and information, and explaining the ECG procedure if the patient wasn't familiar with the process. City Hospital also schedules Holter monitor hookups, but we will practice this skill at a future IPE day.
Royal University Hospital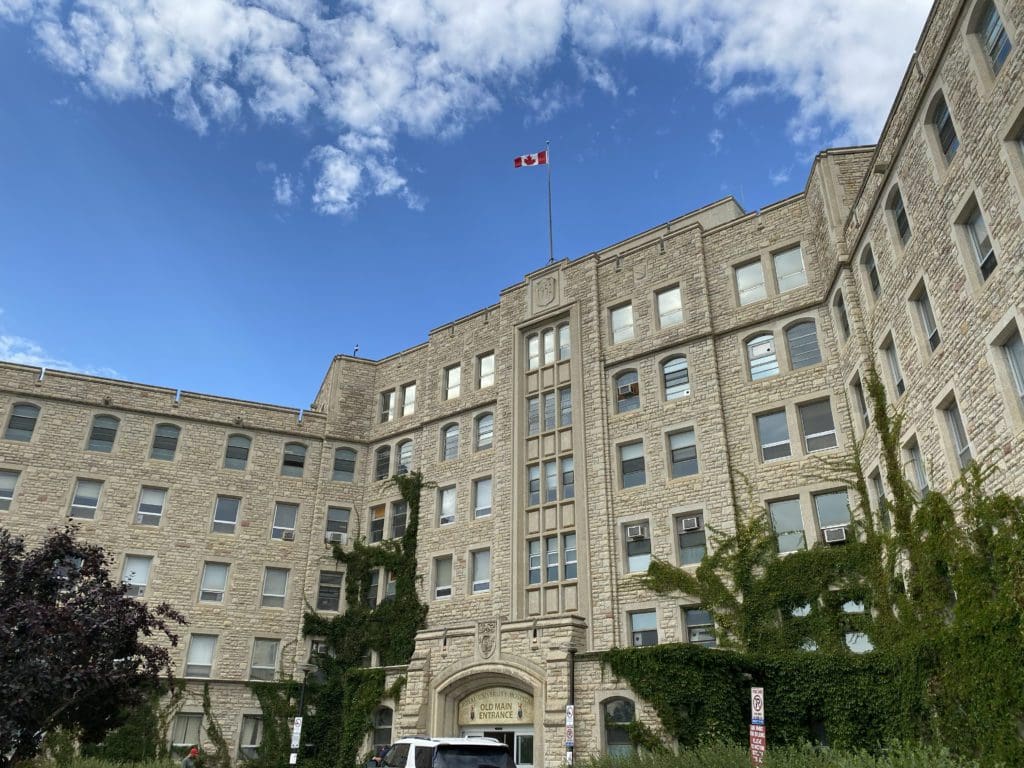 For days two and three of my IPE, I was at Royal University Hospital (RUH), the primary teaching hospital in the city due to its affiliation with the University of Saskatchewan. This site was much busier with cardiac-related cases as the bulk of the non-invasive Cardiology department is at RUH, and other hospitals send patients with suspected cardiac-related emergencies to RUH Emergency. Since it is busier, it is staffed with more Cardiology Technologists and pagers to communicate which hospital areas need a Cardiology Technologist to administer ECG procedures. Rather than only outpatients such as at City Hospital, RUH treats in-patients in the wards, pre-op and post-op (especially for cardiac-related procedures), recovery, ICU, Emergency, children's hospital, and more. There are also Holter monitor hookups scheduled and exercise treadmill stress tests administered by Cardiology Technologists under physician supervision.
Each day I shadowed a Cardiology Technologist to observe how they administer the ECG procedures and interact with and care for patients. I had many opportunities to help and practice, especially once I was familiar with the ECG machine. One day I focused on outpatients and ward rounds, and the next day I focused on trips to the children's hospital (attached to RUH) and stat calls in Emergency.
My experience in the children's hospital and Emergency
One day this will become "the norm" for me, but it was still fascinating to see all the different types of patients and learn why they were having an ECG procedure done. The youngest patient I assisted in administering an ECG on was a 12-day-old infant, and it's hard to believe that I'd be doing that myself eventually, as managing a wiggly baby made it challenging to get a clean tracing!
I was a part of the many check-up ECGs ordered for children with congenital heart defects (or children who had surgically repaired congenital heart defects when they were very young). It was quite the contrast to doing ECGs on middle-to-older aged adults, some straight from open-heart surgery or ablation or stenting procedures.
I can't forget about some of the cases we saw in Emergency, which can be a scarier visit for a patient. Regardless of their age or reason for being in the hospital, working with actual patients was so fulfilling and reminded me of why I wanted to pursue this profession in the first place.
Looking forward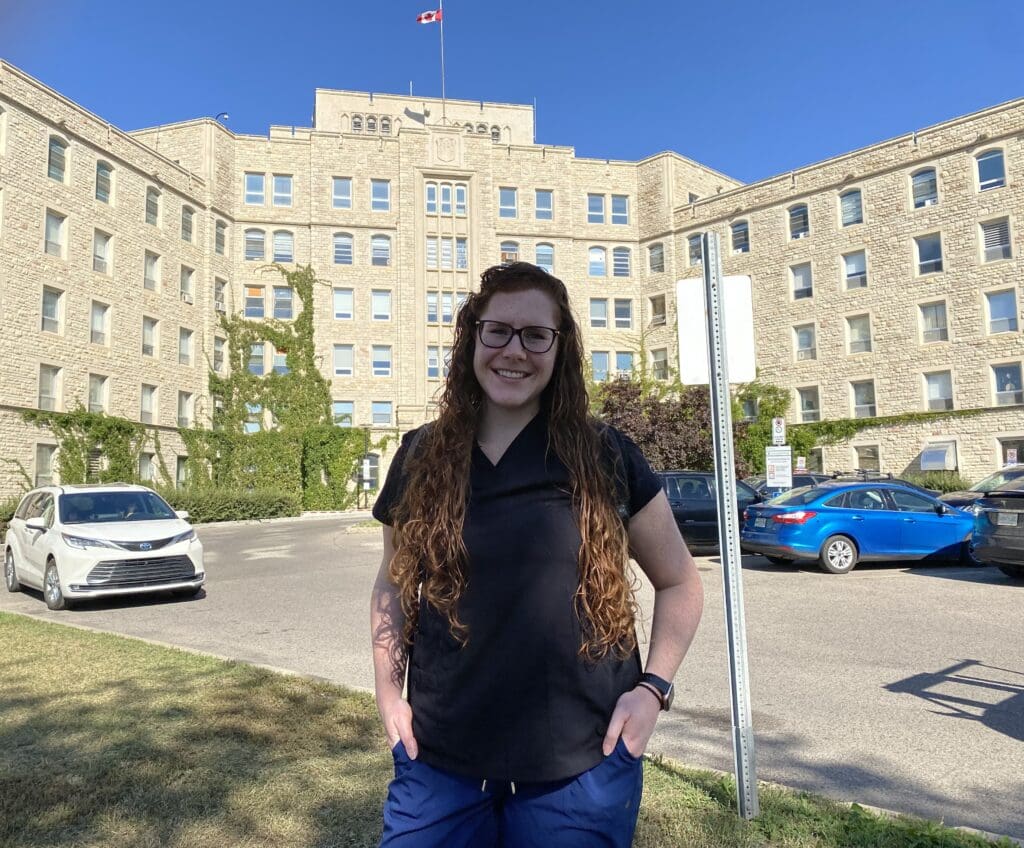 Now I eagerly await my next set of labs, starting in a couple of weeks. It has been a bit challenging to settle back into the theory modules and textbook readings again now that we've gotten a taste of what it's like to learn on the job! After another three weeks of labs in Calgary, I will have three more IPE days to look forward to, where I can continue to apply our theory into clinical practice! In the meantime, my textbooks, study notes, and favourite reading chair await.