In August 2017, Carmen Deng and her four-year-old daughter, Elsie, were packing to move halfway across the world so their family could be together. Before leaving, she told her boss she'd return. But deep down, Carmen's heart wanted something else.
From China to Canada: Filling her heart with love
Carmen's parents, who were high school teachers in Guangzhou, China, raised her and her brother with a love for learning and a belief they could do anything. Her mom, Yafang, always said, "I trust in you…you can do whatever you want. If someone can do it, you can too."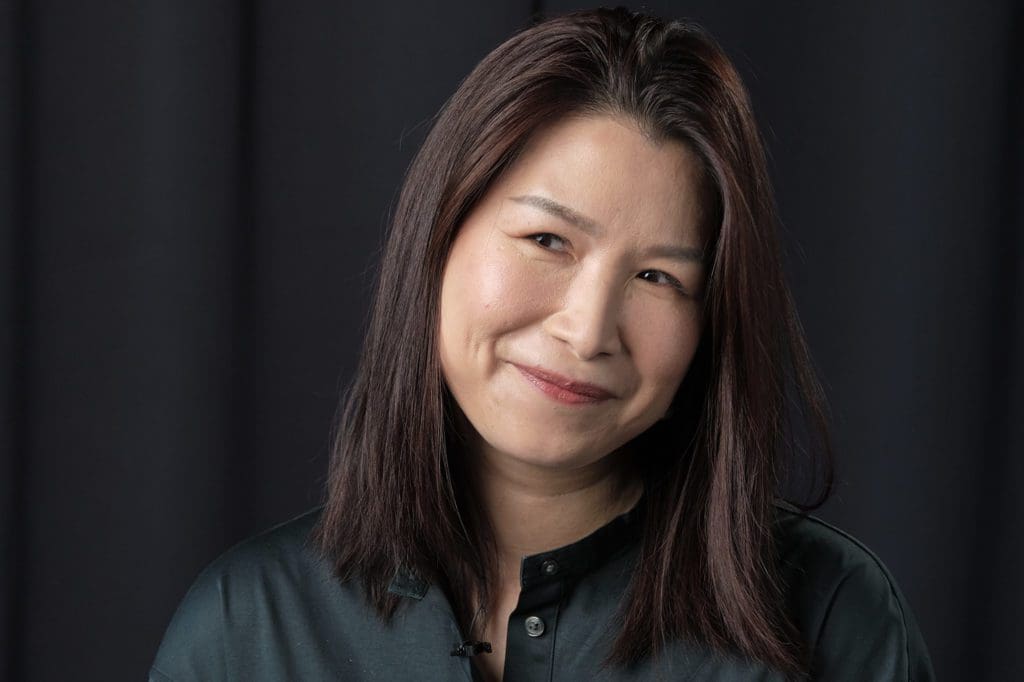 "Growing up, I wanted to be a scientist and change the world. I thought I might invent things to save people's lives," Carmen recalls. She began her journey by completing a Bachelor of Biomedical Engineering. After graduation, one of the world's leading medical technology companies hired Carmen as a clinical specialist working with pacemakers and other implantable devices. After completing her MBA, she progressed to Regional Sales Manager, responsible for one-quarter of China. Carmen had it all – a prosperous career, a loving family, and a bright future in China. Then HSBC offered her husband, Martin, a job in Canada.
"Coming to Canada was a huge decision. Martin arrived first. I didn't want to leave China, but after six months, we realized we needed to be together," she recalls. A year after arriving in Canada, she gave birth to her second child, Roger. Two years later, Carmen yearned to return to her career in China, but it would mean living in two different countries again.
Carmen followed her heart and chose her family. She explains, "I like it here. I like the people and the education my kids receive. I want to raise my kids here."
I like it here. I like the people and the education my kids receive. I want to raise my kids here.
Carmen still wanted a career using her years of experience working with pacemakers. Stenberg College's Cardiology Technologist program was the ideal choice.
Learning the language of the heart
The program wasn't easy for the mother of two young children. However, online learning allowed Carmen to study while caring for her family. "I took care of my son during the day and studied hard after he went to bed at 9:00 p.m."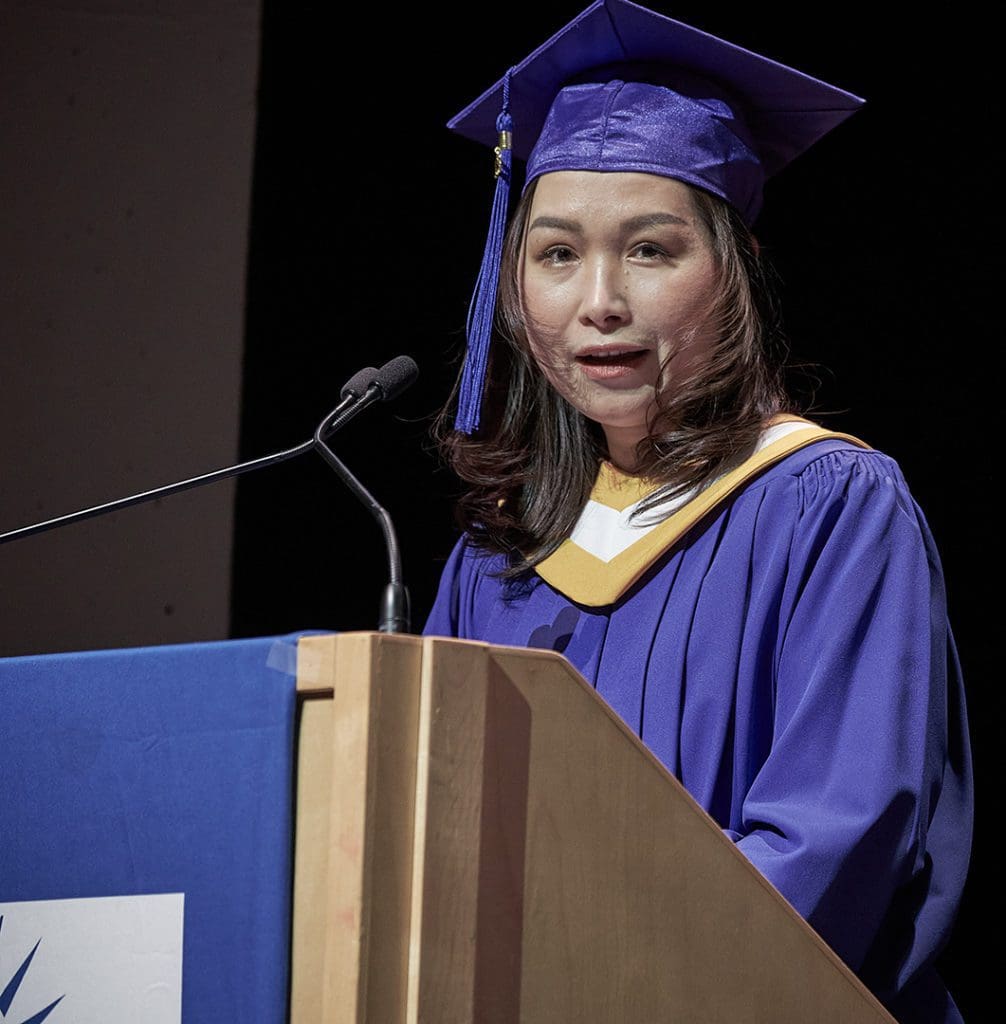 She loved the program and instructors. "Stenberg has the best instructors. Cristina Scott, Jonathan Aquino, and all the other instructors are amazing! I respect their high standards as Cardiology Technologists. They're the top techs, well prepared, always available, and willing to help. They make this program special."
When Carmen unexpectedly lost her dear mother, who passed away in her sleep before midterms, her instructors supported her through a very difficult time. "Knowledge is one thing," Carmen explains. "The people, the support, and the caring make this school different."

In many ways, she dedicated her career to her mother. "I understand how it feels to lose someone you love." Recalling the words of a former Cardiology Technology student, Chris Wittig, she concludes, "I want to help save people so they can stay with their loved ones longer."
Carmen worked incredibly hard in the program, learned the language of the heart and achieved a 91% grade point average. She won the Christopher Wittig Award, which recognizes a Cardiology Technology graduate who exemplifies academic achievement, leadership and hard work. Carmen thanked her instructors in her acceptance speech, "You lit the fire in my heart. I want to be the kind of Cardio Tech you are!"
A full heart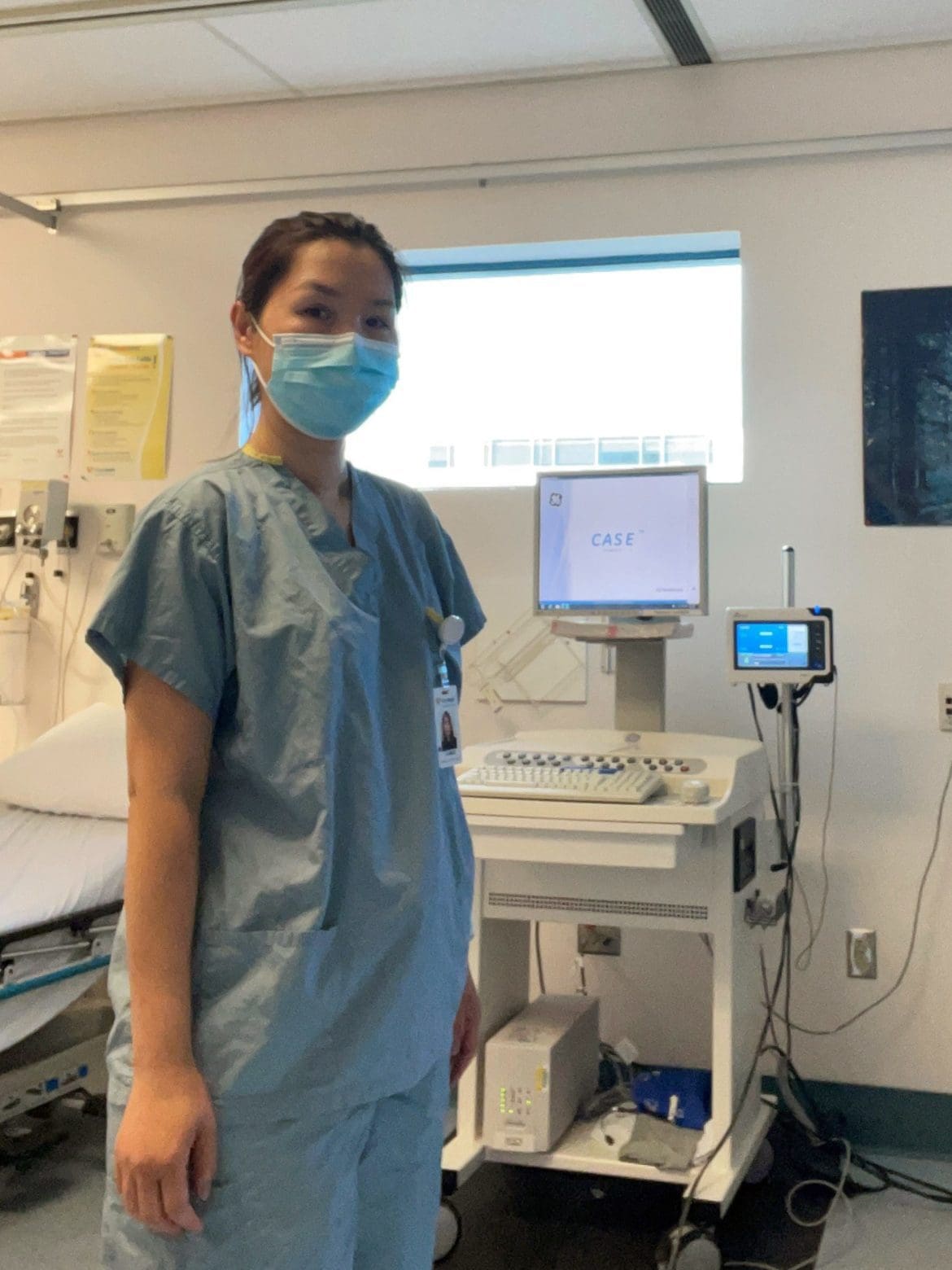 Shortly after graduating, Carmen passed the Canadian Society of Cardiology Technologists (CSCT) Certification Exam. She is now a Registered Cardiology Technologist (RCT) working as a casual at Surrey Memorial and Jim Pattison Outpatient Centre. She works three to four days a week, earning $30 per hour. There is a significant demand for RCTs. If Carmen chooses, she could work seven days a week.
"I love my job. We have an excellent working environment," Carmen explains. "My job is to focus on the heart, quickly get the reading and stay cool under pressure. I understand the needs of the patient and the team. As a former manager, I know what I need to do and take initiative."
Looking to the future, Carmen states, "I don't set limits. I'll focus on being the best RCT for the next two years. If an opportunity appears, like teaching, maybe I'd pursue it. Eventually, I'd like to become a Pacemaker Tech."
My job is to focus on the heart, quickly get the reading and stay cool under pressure.
Carmen no longer sees herself moving back to China. Her heart is full with a career helping save lives, time with her family, and a new life in Canada. "Martin loves his job, Elsie is turning nine, and Roger is four. Everything is good." Her mom would be proud.