It's hard to believe that only four weeks ago, I was frantically packing in preparation to travel to my in-person labs. In my home office, surrounded by things I was debating on bringing or leaving, I had my suitcase, backpack, and a box awaiting the necessary supplies for my trip. Once I had settled on the clothes, textbooks, study materials, and stationery supplies needed, I packed everything up, looked over my lists one last time, and set things ready by the door.
The nearest lab site for Saskatchewan students is in Calgary, which meant temporarily trading in the from-home online distance learning for travelling to the big city to attend in-person labs. I can't think of another time when I've spent three weeks away from home, let alone travelling by myself! While I felt some trepidation, I knew this was an essential step on my road to becoming a Cardiology Technologist.
The Road to Calgary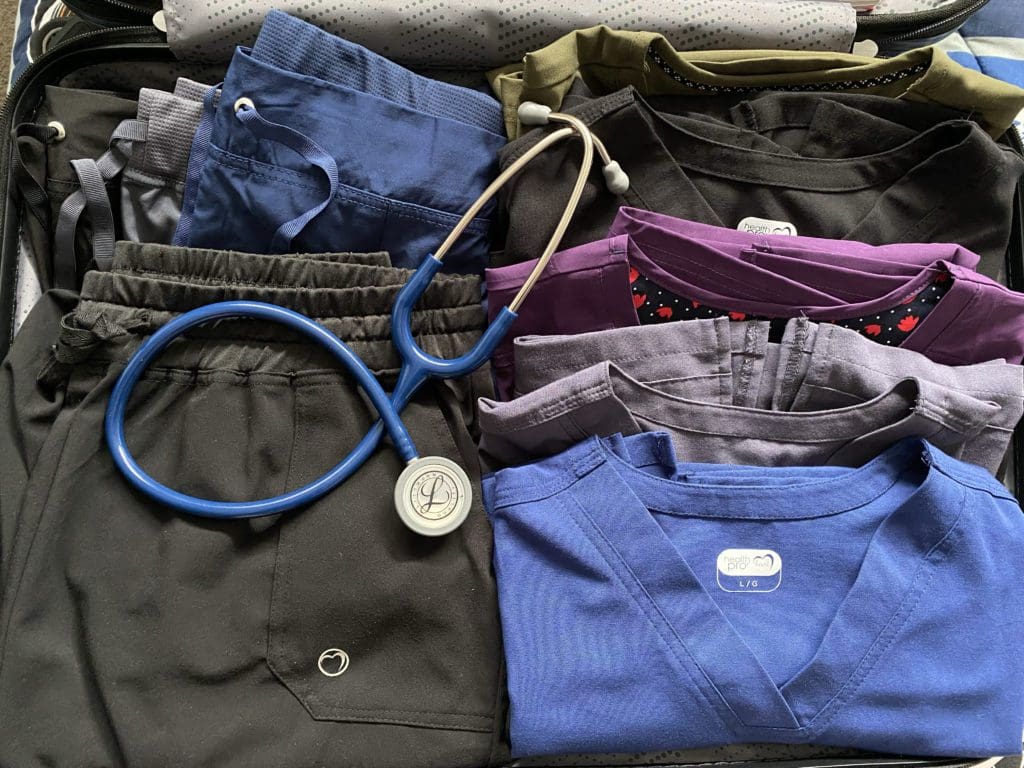 I had decided to drive to Calgary two days before my lab started so I would have time to settle in and become familiar with the city. After I said farewell to my family and partner, I pulled away with my loaded vehicle and started down the highway for the six-and-a-half-hour cruise from Saskatoon to Calgary. Thankfully I was able to stay with a charming and hospitable extended family member, which helped me feel less homesick during my three weeks in Calgary. Once settled, I mapped the route from where I was staying to the clinic and did a "test drive" to familiarize myself with how long it would take me to navigate to and from the lab site.
The next day I excitedly prepared my backpack and put on my favourite set of new scrubs. It was finally the day I'd meet some of my classmates and instructors in person! It seemed everyone else had the same thoughts as we all showed up at the site way earlier than required, but it allowed us to start chatting and getting to know one another better. It was a bit of a strange feeling as we formally introduced ourselves. For the past six months, we have interacted through our online coursework, aiding our familiarity with each other. However, it was still nice to finally put real faces to names! It reminded me of our class's broad range of diversity and work experiences, with no two people having the same background story. United in our quest to get the most from our three weeks of labs, we quickly formed study groups (and friendships).
The Road to Labs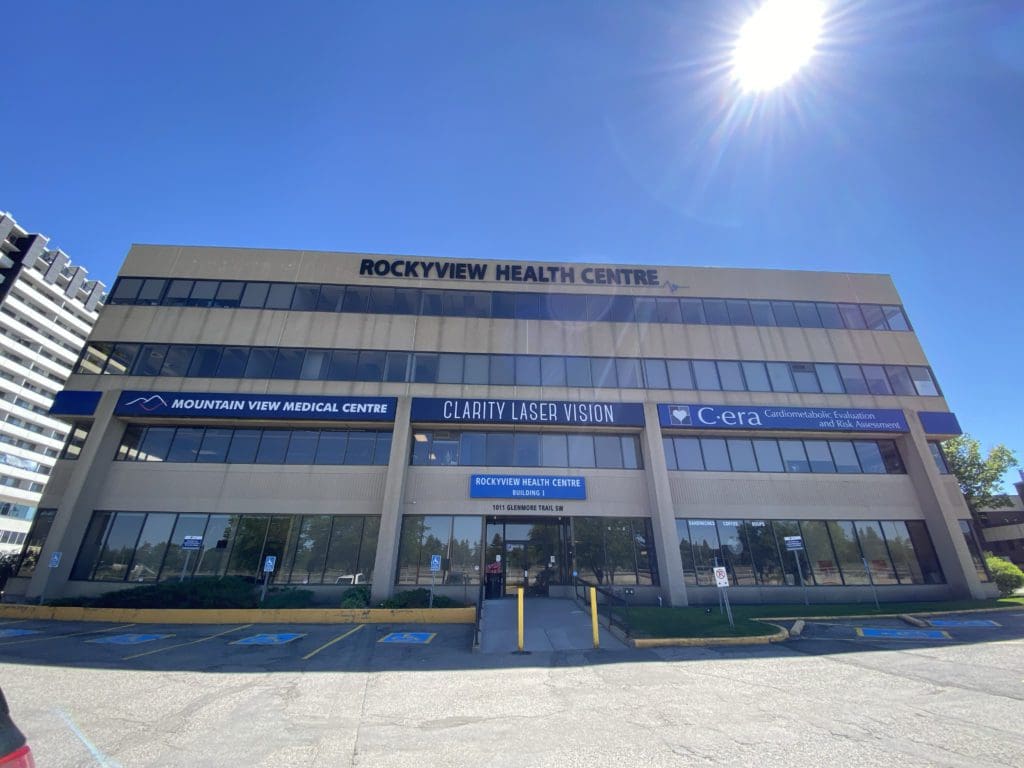 On the first day of labs, our instructors wasted no time teaching us how to properly apply electrodes to the correct positions on the body before hooking up the leads in the correct order. While we primarily focused on the standard 12-lead placement, they also expected us to practice 15-lead, 18-lead, pediatric, and other specialty lead placements and the appropriate time to administer them. Throughout our three weeks, we needed to successfully administer placements and interpret 50 ECGs, which initially seemed daunting. As days flew by, we became quicker and more confident in our setups and ECG interpretations. Having the instructors in person to help us through our "roadblocks" was beneficial to our skill development, and the immediate feedback from classmates also helped create a supportive learning environment.
A typical day in the lab would include practicing lead placements on classmates (we all took turns being the patient!), interpreting ECGs, and briefly reviewing specific theory topics if the instructors noticed we were struggling with a particular concept. We received a signature from an instructor for each successful placement and interpretation we completed. As we became quicker, the instructors challenged us to start connecting symptoms patients may present with possible pathologies as represented on the patient's ECG. We also had to do a bit of roleplay as if we were clinically practicing to solidify our competency in performing the procedure and become comfortable with professionally conducting ourselves to keep patient care at the forefront.
The Road to Exams
Halfway through the three weeks, we had our midterm evaluations so the instructors could see where we were in our skills. In addition to competently and professionally administering and interpreting ECGs, we also had to have a list of criteria memorized for pathologies and presentations to analyze on an ECG. At first, it seemed like so much to remember. However, we soon impressed our instructors (as well as surprised ourselves) with how much knowledge we could retain, understand, and utilize to analyze ECGs more accurately. Those squiggly traced lines on the grid paper now hold much more tangible meaning, with every shape, deflection, measurement, and pattern lending to a clinically significant underlying cause. Below are a few medical conditions a patient's ECG tracing analysis can uncover: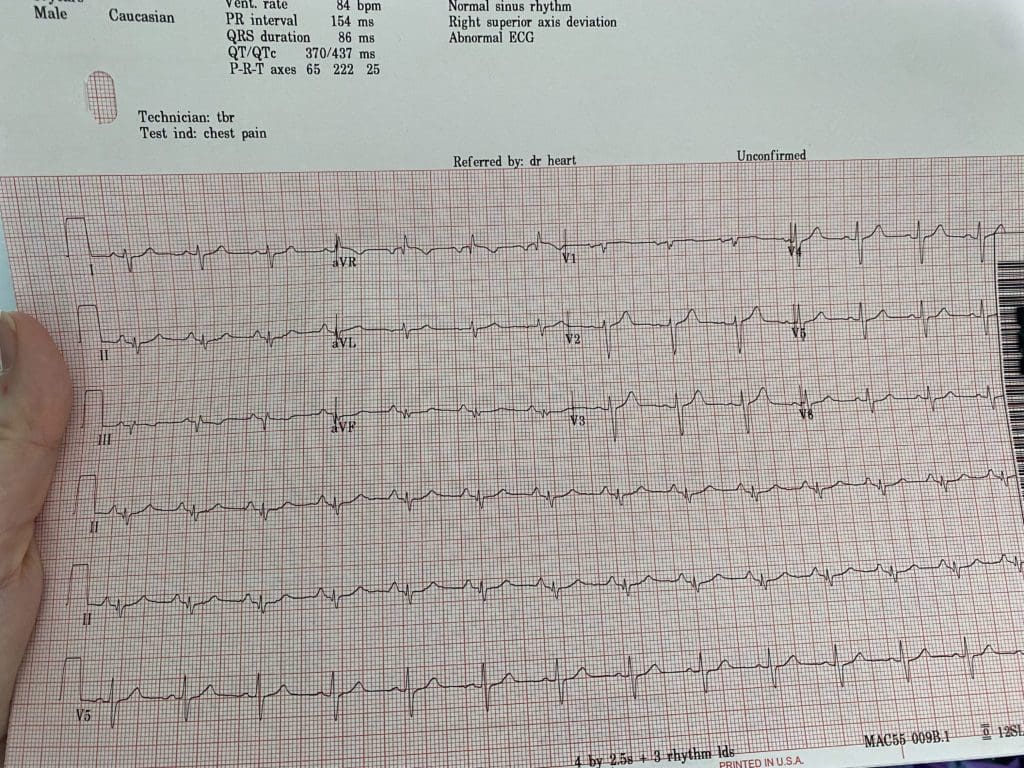 Myocardial infarctions (MIs: commonly referred to as "heart attacks")
Ischemia of the heart muscle due to coronary artery disease/blockages (a precursor to a MI)
Conduction abnormalities such as bundle branch blocks or re-entry circuits
Sinus or AV-node dysfunction
Heart chamber enlargements
Pacemaker device malfunctions
Abnormal heart rhythms and rates
In the last few days of labs, nerves were high as our final evaluations loomed, but our instructors continued to guide and reassure us that we could achieve successful results. One by one, students left the classroom to go with an instructor for an evaluation but later excitedly returned with a triumphant smile accompanied by a massive sigh of relief. While the stress of evaluations was a struggle for some, I kept reminding myself that at the end of the day, we need to achieve success so that people can rely upon our expertise in ECG administration and analysis. Future patients need to be confident in our care for their wellbeing. Our future allied health care professionals team must trust our competence and judgment in analyzing ECG results, which ultimately contributes to the patient's diagnoses and care plan and may help save their life.
The Road to Next Time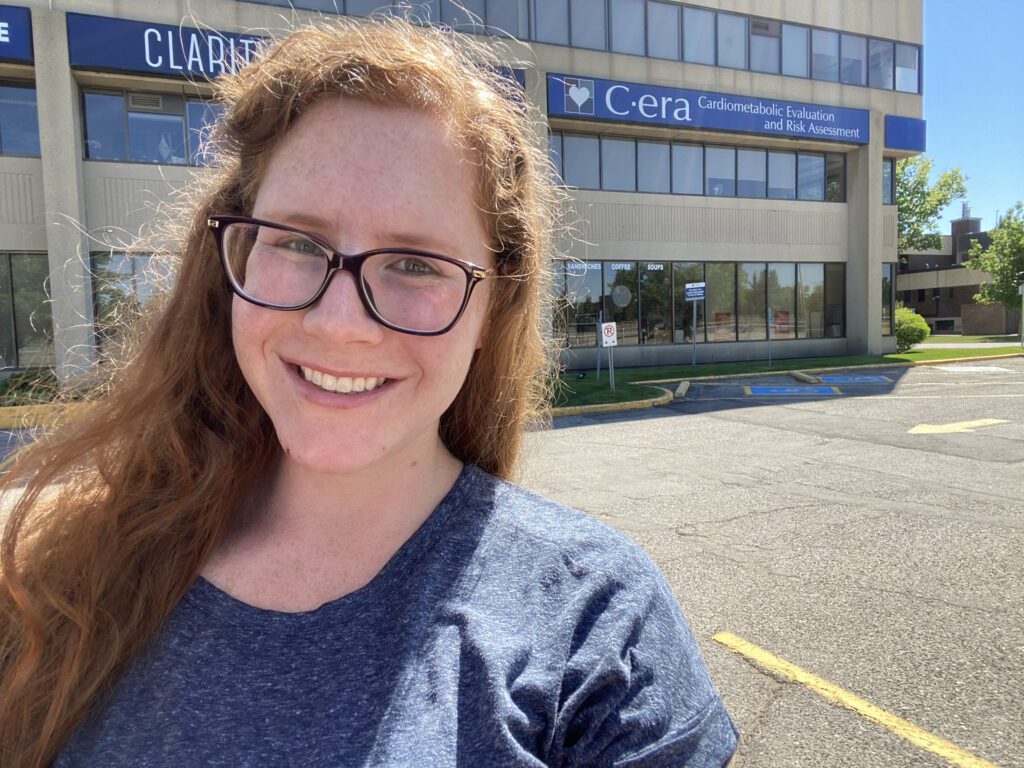 I was sad to say goodbye to my classmates, as I wouldn't see some of them in person again (our second lab block divides us into two groups). With promises to stay in touch, we said our goodbyes and went home, now armed with a newfound confidence in ECG interpretation. This experience has me eagerly awaiting travelling back to Calgary for the second lab block, next time with the focus on administering treadmill exercise stress tests. Until then, we return to online theory coursework and continue to learn more about the science of ECGs.
They say it's "Not about the destination, it's the journey." While "the destination" of becoming a Registered Cardiology Technician (RCT) is the end goal, "the journey" involves following the road laid out for us by gaining as much practical experience as possible. In my case, that road took me to Calgary with my suitcase of scrubs and backpack of textbooks.