Like all internationally educated healthcare professionals, Jennifer Ball was forced to start over again when she came to Canada. Despite a successful international career as a Respiratory Therapist, her credentials were not recognized in her new home. Patient care gave Jennifer purpose and fulfilment. Not being able to provide it left a hole in her heart that other roles couldn't fill.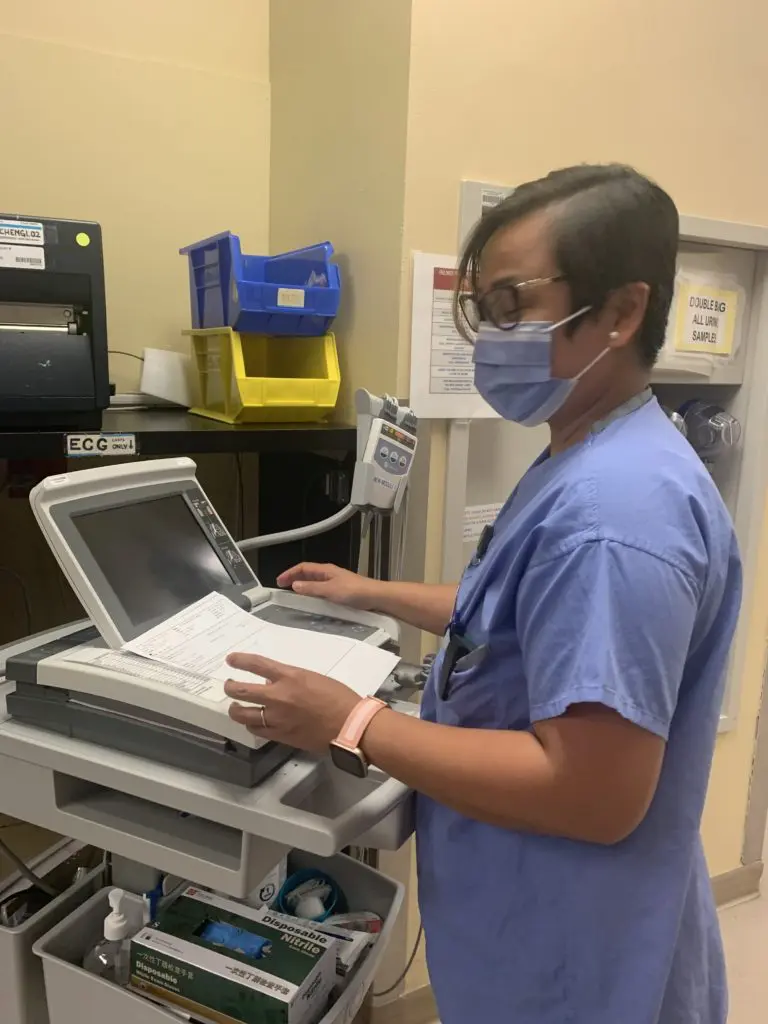 DISCOVERING A LOVE FOR PATIENT CARE
Jennifer was initially attracted to a career in healthcare by the idea of providing comfort and support to people in need. She became a Respiratory Therapist in the Philippines, where her passion for supporting patients was reaffirmed. It was hard to see people suffer, but she found purpose in helping to ease the pain.
"I think in those moments I felt humility," Jennifer says. "It's heartbreaking to see a situation like that."
LOVE IN THE INTENSIVE CARE UNIT
After years of working in the Philippines, Jennifer accepted a position at a hospital in Saudi Arabia. She was excited at the opportunity to explore the world and broaden her horizons.
It was here that she met her future husband, a Cardiac Surgical Intensive Care Unit (CSICU) Nurse from Canada. Of all places to find love, the two met while performing a suctioning procedure on a patient. They became good friends, eventually married, and made the decision to move to Canada to start their family.
FINDING PURPOSE IN A NEW COUNTRY
Starting anew in Canada proved more difficult than Jennifer expected. Since her healthcare qualifications were not recognized, she began working in a restaurant in Vancouver. Unfulfilled, she was eventually able to become an operating room assistant at Vancouver General Hospital (VGH). This was good steady work, but after ten years, Jennifer missed providing direct patient care. On the advice of a friend, she enrolled in Stenberg College's Cardiology Technologist program.
"I missed being in front of a patient, having that conversation with them, feeling that satisfaction at the end of your day from knowing that you had helped somebody," Jennifer says. "I think I needed to challenge myself again. I was missing that part of my life."
Jennifer knew she had made the right decision in becoming a Cardiology Technologist. She felt that same intense drive she remembered from her days as a Respiratory Therapist. Her practicum allowed her to work with patients and provide face-to-face support once again. The work of a Cardiology Technologist is essential, as they work with Cardiologists to diagnose potentially life-threatening heart conditions and facilitate timely treatment. This was exactly the kind of purposeful work that Jennifer had been longing for.
SETTING AN EXAMPLE
In the program, Jennifer set the bar incredibly high. One of her instructors, Jonathan Aquino, praises, "I witnessed Jennifer flourish into a leader, a voice of reason for her peers, all while maintaining the same level of humility and modesty that I admired when I first met her."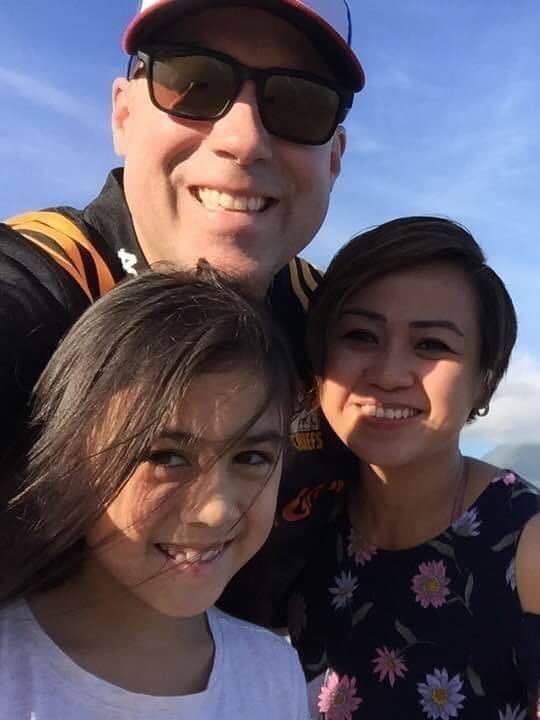 Another instructor, Rheana Pal, shares, "During her practicum, Jennifer was placed in one of the busiest hospitals in the province and proved she was able to handle any situation. She truly cared for the patients and really wanted to help them in any way she could."
Setting an example for her daughter was an additional motivation for Jennifer. "When I studied, she studied. The study habits I developed over the past few years have been instilled in her. I think it will help her a lot," Jennifer says.
Jennifer's hard work paid off. She passed the Canadian Society of Cardiology Technologists (CSCT) Certification Exam, earning her designation as a Registered Cardiology Technologist (RCT). Today, She continues working at the VGH OR as she builds her career as a Cardiology Technologist.
"I feel satisfied. I feel whole again. I felt like I had lost part of me while I was away from patient care, and I missed that part of my life. This is my purpose."
Inspired? Click here to learn more about our Cardiology Technologist Diploma program.