A new school, new coursework, and new people. After being accepted into Stenberg's Cardiology Technologist program I was ready for all kinds of changes.
A Medical Professional
Before orientation week I made sure my study area was ready at home and all my practical experience requirements were getting completed. These requirements consisted of things like tuberculosis tests, immunizations, a criminal record check and a doctor's letter. The biggest "eye opener" for me was when I did my CPR (Health Care Provider level). I took that course with doctors, dentists, and other medical professionals, which made me realize just how close I was to working in the medical field.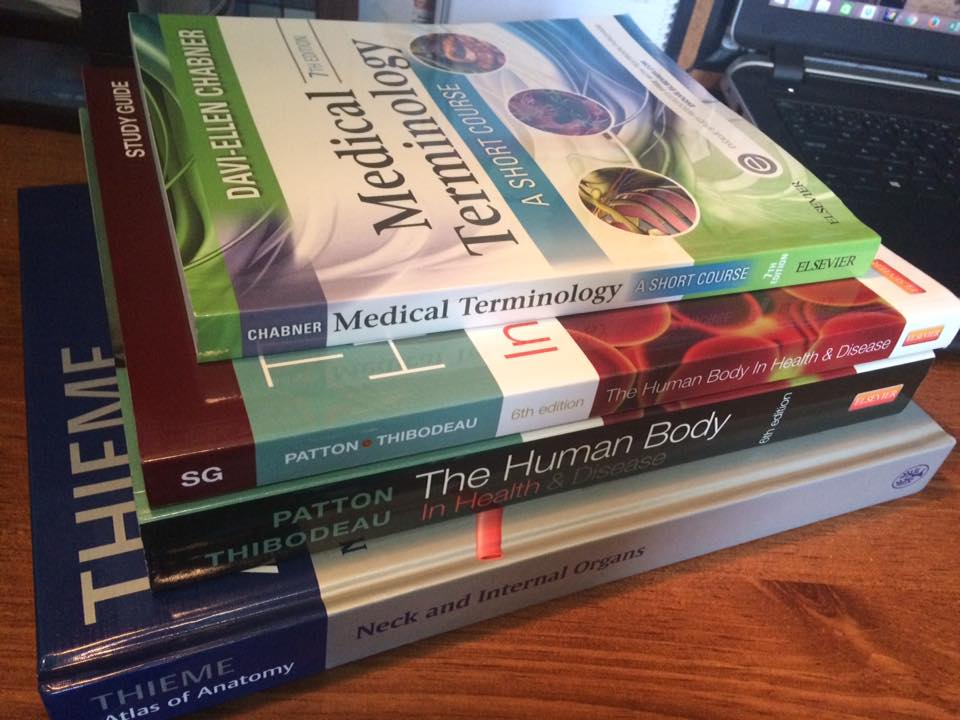 The Beginning
When the program finally started, I was just bursting with excitement! It began with one week of online orientation, where we learned how to use the forums and communicate to the other students and instructors in the online environment. At the end of the week I travelled to Halifax (about a 5-hour drive from where I live in Cape Breton) for a face-to-face orientation day. This is also the city I will be completing my lab blocks in at Dalhousie University in the summer and fall.
The orientation in Halifax was in a conference room at a hotel, which was very convenient for most of the students that were travelling there for the day. The day consisted of 8 hours full of information and fun. We all got to meet each other, do a few little games to learn more about everyone, while learning SO much about the program. We did some group work and we all left with textbooks for our first few courses. It was nice to be able to meet everyone so that the next months of online work would make us feel more comfortable knowing that we have each other there for support.
The Medical Language
The next two weeks consisted of a Medical Terminology course. This was an excellent starting point for me, because I had never learned medical terms before the program.
It was like a different language to me at the beginning, but by the end of those two weeks every word was starting to fit together like a puzzle.
I remember watching an episode of Grey's Anatomy and pointing out all the medical words to my family and what they meant. Then after four weeks of the next course; Anatomy, Physiology, and Pathology, I was pointing out the different muscles and bones that I had learned – not to mention the diseases, functions and wide range of other medical material that I could then understand.
During the eighth week, we spent five days on a course that helped us improve our typing and computer skills. This was great because everything we learned will help us when it's time to work in a fast-paced hospital environment.
Heart of the Program
After that week was the course I was waiting for since the beginning of the program: Cardiac Anatomy & Physiology. Currently, I am in my first week of this course, and am loving it so far! This is the first course that really goes in depth into the cardiology material.
I ordered a heart model so I could use it when learning the heart's structures because we will be responsible for helping doctors when diagnosing patients, and a good understanding of this material is crucial.
This is a huge deal to me, knowing that this course is like the "beginning" of our focus on cardiology. I have to admit, it's a little intimidating thinking about everything we will be covering, but I do know that if I needed help with anything there are many people to ask.
The next few months of this program will bring us many new things – an increase in knowledge of the heart will definitely be one of them. There is so much to be excited for, and I just can't wait to learn as much as I can about this amazing field of cardiology!
Check out a video of our cardio tech students in action.