A tale of how two friends showed the utmost altruism
Both Elisha Waite and Kari-Lynn Traynor were nominated by their instructors for the 2017 Student of the Year award. During their finalist interview, when asked if they thought they deserved to win, both women recommended the other for the award. These women are the manifestation of selflessness, humility and integrity. These attributes make them the perfect fit for a career in nursing.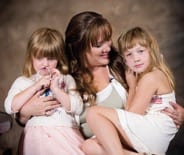 Elisha and Kari-Lynn both came to Stenberg College to pursue their dreams of becoming Psychiatric Nurses but gained much more. Not only did they graduate with impressive grade point averages, they made a lifelong friend in the process.
FRIENDSHIPS UNFOLD AT STENBERG
Their paths crossed during their first clinical rotation at Stenberg's Psychiatric Nursing (RDPN) program when Elisha switched cohorts. "I had been through a really rough stretch and Kari-Lynn was my rock. I found her and I cried. I wouldn't have been able to get through the program without her. We had really similar circumstances and she was always there for me," confessed Elisha. Their friendship grew so strong that not even the $20,000 Student of the Year Award could drive a wedge between them.
Kari-Lynn said, "I really wanted to jump up and down and be like, 'Pick me! Pick me!' But, Elisha's one of the big reasons why I feel like I made it through the program. She was there to support me, encourage me, and push me when I was struggling. So, it'd be really hard for me to say that I deserve it more than her. She'd had her struggles and she'd been through a lot to get through the program as well, so I think she did deserve it. She worked really hard and has been one of my big supports through the program. I couldn't say 'me' and feel okay with that."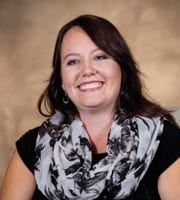 They found each other during one of the most intense periods of their lives. RDPN is one of the most demanding programs that Stenberg offers. But they stuck by each other through thick and thin and helped each other succeed.
"Every once in a while, I'd drive down to Kari-Lynn's place and stay the night. We'd just spend time together and chat," Elisha explained. "We were always on the phone with each other when we needed to talk or just cry. For us, it wasn't about being better than anybody else. It was about understanding that we're all in the same boat.
This was the best message I took from Kari: there was no competition. We were competing against ourselves, and we were there for each other."
YOUNG ELISHA AND KARI-LYNN
Both women are exceptionally empathetic and have an innate desire to help people, which may be rooted in their early life experiences. Although the situations surrounding their childhood may seem different, both women were exposed to traumatic experiences at a young age. Elisha was raised by her grandparents and a single mother who did her best to make ends meet, and experienced an unspeakable tragedy.
Kari-Lynn's parents were foster parents to roughly one hundred kids, so she was surrounded by children with traumatic stories. She teared up as she remembered a little boy who came to live with them when she was eight years old. "His parents tried to sell him in a garage sale, and his mom physically abused him really bad. Seeing that was a big eye-opener for me."
Strong and diligent, both women were somewhat surprised at their own strength as they endured the Psychiatric Nursing program. Now, at 33, both Kari-Lynn and Elisha have a well-paying career that they love, and lots of time to dedicate to their families.
Mothers with two beautiful children each, Kari-Lynn and Elisha have proven to their families and their children that they had the power in them all along. With sheer diligence and resolve, they have changed their lives for the better.
"I wanted to be a nurse. I've always wanted to be a nurse. I didn't know what type of nurse I wanted to be, but I've always wanted to help people." Kari-Lynn exclaimed, knowing her dream has come true.
"I love it! I absolutely love it," Elisha exclaimed. "I never know what kind of people I'll meet. I mostly work in geriatric right now, but even when I'm working in acute, I love the people I meet, the patients are amazing."