Registered Psychiatric Nurses (RPNs) are in high demand in B.C., and my hometown of Dawson Creek is no exception. Dawson Creek is one of B.C.'s most important hubs for psychiatric care and has so much to offer young families looking for a high standard of living with a small-town vibe. As an RPN who grew up in Dawson Creek, I highly recommend starting your health care career in Dawson Creek.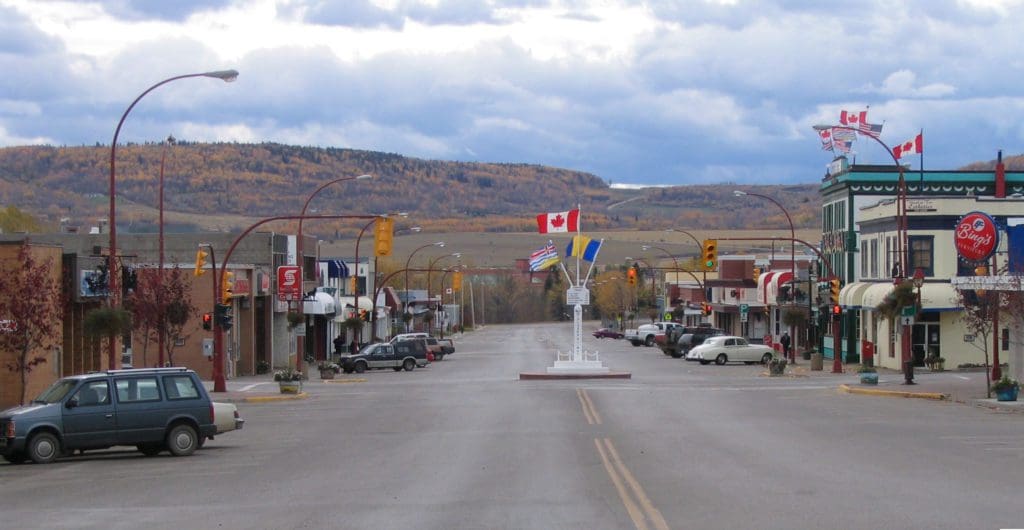 1: Many Opportunities for Work
The Peace River Region offers plenty of career opportunities for health care workers and their families. For RPNs, Dawson Creek's District Hospital is the hub of the Peace River Region for inpatient psychiatric care. The next nearest inpatient facility is in Prince George, more than 400 km away. If you're contemplating moving to Dawson Creek to pursue Psychiatric Nursing, there are plenty of career opportunities for you and your spouse and children as they grow. The oil and gas industry offers plenty of jobs, bringing in workers from across Canada and the United States.
2: Small Town Vibe
The Dawson Creek community is very welcoming to newcomers and is home to about 10,000 people. Living in a small town has its benefits. My favourite one is stopping for coffee ten minutes before my shift starts and still making it to work in time. With no lengthy commute, we don't worry about leaving early for work, and can sleep in a little longer if needed.
Dawson Creek is growing, so many new developments make housing widely available. Rentals are affordable with an RPN wage. A three-bedroom home can rent for $1200-$1500, which is incomparable to Vancouver, where rental rates are much higher with fewer rooms.
3: A Hiker's Dream
Dawson Creek is beautiful all year round. Winters are snowy and summers are warm. For outdoor lovers, the area offers plenty of adventure opportunities. The town is close to beautiful places like Tumbler Ridge, which has many hiking trails that follow cliffs and end at waterfalls. It's also close to Windmill Park, featuring breathtaking views of the region. Dawson Creek is also one of the best places to see the Northern Lights.
4: Culture
Dawson Creek is the home of the Alaska Highway Mile Zero land point. Travellers from all over the United States come through Dawson Creek to and from Alaska, and many stay at local hotels, and explore Dawson and the Peace River. As a result, the town is a hub for travellers and hosts various yearly festivals and cultural events, like the Dawson Creek Art Gallery auction and the Peace Country Blue Grass Festival. Locals enjoy the full range of outdoor activities like camping, fishing, hiking, ATVing and snowmobiling.
Dawson Creek is a fantastic place to live and work as an RPN. If you choose to start your health care career here, we look forward to welcoming you into the community.
Are you inspired to support others as a Psychiatric Nurse? Stenberg College's Psychiatric Nursing program can prepare you for this career in just 120 weeks. Click here to learn more!