Reflecting on the growth she's experienced in the past seven years, Lovepret (Lovee) Sidhu almost laughs, as if she can't believe she hasn't always been this way. She exhales with a gentle smile and explains, "My thinking changed. My personality is different and I'm more open now. I want to make a difference. We get one life and I want to be proud of what I do."
In truth, Lovee has always supported and made a difference in the lives of others. She has always been a rock, a constant, a person who others can rely on. The difference is that now, as a Psychiatric Nurse, it's her career.
The road to nursing
When Lovee and her family moved from Terrace to Kamloops, she knew she wanted a career helping others. She grew up supporting family members through mental health struggles, so a caring career was a natural fit. She recalls, "I initially wanted to be a respiratory therapist but less than a year into the program, I realized it wasn't for me. It was rewarding but I wanted to do more. That's why I decided to go into nursing."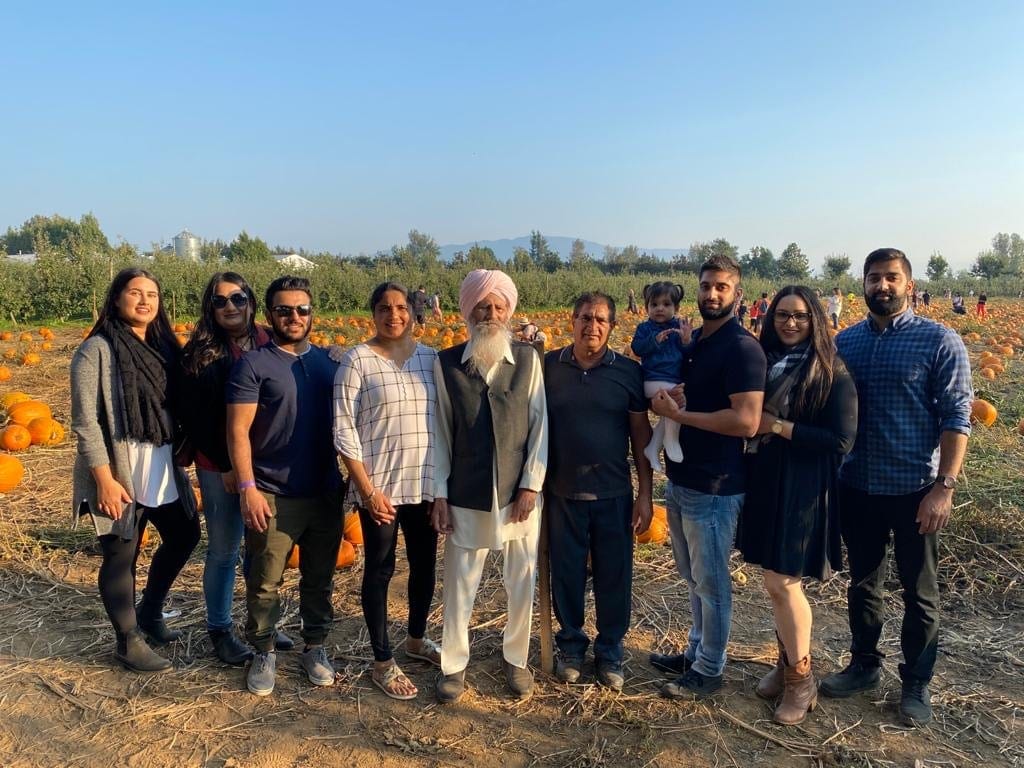 With the encouragement of her brother who was a Stenberg Cardiology Technologist student, Lovee moved to Surrey and enrolled in Stenberg's Practical Nursing program. For over four years, Lovepret loved being a Licensed Practical Nurse (LPN). She provided life-saving care to patients who needed her support, and that meant the world to her. However, when she learned about the role of a Psychiatric Nurse, everything changed. "I had certain patients with bipolar or schizophrenia, and I wouldn't know how to help them beyond my LPN duties. I wanted to do more for them and for the people close to me."
Determined to learn more and support people to the best of her abilities, Lovee enrolled in Stenberg's Psychiatric Nursing program.
Finding herself
Early on, Lovee knew she made the right choice. She had found her purpose and was excited to take her nursing to the next level. However, Lovee had not yet found herself.
"I had difficulty opening up to people. I think that stems from my past, my childhood, but that's changed now. In the program, I learned how to let people in and communicate better." With a smile, Lovee shares, "Seven months into the program I met my husband." Like many people, Lovee did not fully appreciate what she had until she almost lost it. "My husband experienced some immigration issues. When I realized he could be deported, it forced me to acknowledge my feelings. I loved him… Why did it have to come to that?"
This experience taught Lovee to love fiercely, without fear. She concludes, "I don't hold back now. Why should I? Letting him in gave me the most beautiful thing in my life."
Finding her calling
With a career she loves and a newfound openness, life is good for Lovepret Sidhu. Reflecting on why she was so drawn to Psychiatric Nursing, she explains, "Psychiatric Nurses help people who struggle with mental health and I always wanted to better support my family. There were times when I wasn't able to help my mom or dad, but I'm thankful today I have the skills to be there for them."
A successful Psychiatric Nurse, Lovee is satisfied knowing she makes a difference. "Today I can say, 'Yes, I can help my father. Yes, I'm able to help my mom. Yes, I can help my patients.' I've learned so much and got everything out of the career that I wanted."
Lovepret today
Personally and professionally, Lovee is a different woman. She put in the work and is reaping the rewards. As her Practicum Preceptor, Tammy Stott, RPN, commends, "Lovee develops a quick rapport with team members and patients. She has a bright future ahead of her and is an asset to the nursing profession."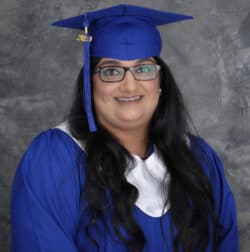 Lovee's Clinical Coordinator, Scott Gallagher, MA, CCC, echoes a similar sentiment. "Lovee joined our team during her preceptorship, where she learned about the specific needs of women experiencing mental illness during pregnancy and post-partum. I have seen Lovee's work ethic, professionalism, and clinical abilities benefit our program and the clients we serve. She is kind, easy-going and humble. She thinks of others first and supports those around her."
Now a whole person, Lovepret chooses to see the brighter side of life. She has satisfaction knowing her career has purpose and feels whole as she shares her life with others. With a lightness to her, she laughs again, "Everything is good. Everything is positive. Take the positive and run with it."