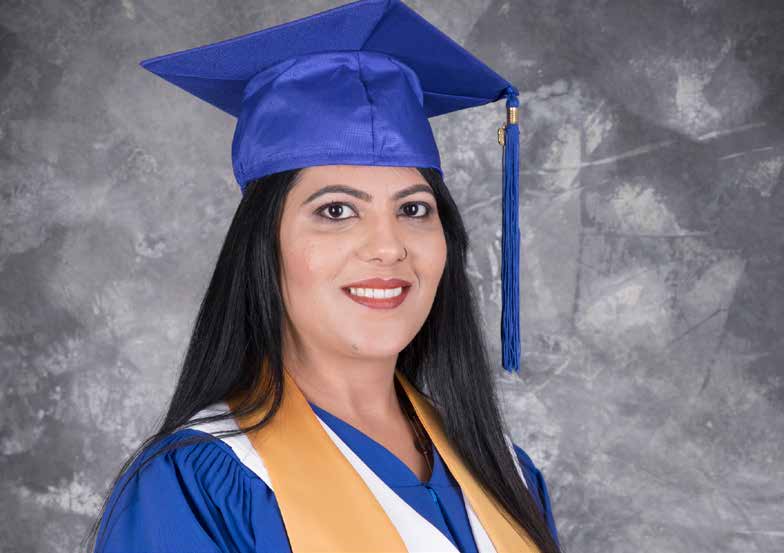 How difficult roads lead to beautiful destinations.
Neetu Nagpal proudly held up the children's book she authored and illustrated while reading the final page, "Now we know that flowers need sun and water to grow." Neetu's book is beautifully bound and filled with colours, rhymes, and, most importantly, lessons. The book educates children about what a plant needs to reach its full potential. As Neetu finished reading, she closed her book and smiled, perhaps because she, too, had found what she needed to meet her own potential.
Becoming an Early Childhood Educator looks good on Neetu. You can see the pride that holding her book brings, the happiness that educating children instills, and the warmth that making a difference gives her. Meeting Neetu today, it would seem that she was destined to work with children. However, this career path was not the first that Neetu pursued.
A Father's Dream
In her home country of India, Neetu's father woke up one day and informed her that he'd had a dream. He saw her becoming a dentist. With trust in her father's instinct and her own intellectual aptitude, Neetu spent five years in university and made her father very proud. "It was my dad's dream, so I lived it."
In 2004, Neetu moved to Canada with plans to start a family with her husband and, once again, fulfill her father's dream of becoming a dentist. However, she became pregnant with twins and found herself too busy to complete the necessary steps to transfer her credits. Life got even busier when she had her third child, thus prompting Neetu to become a dental assistant until she could figure out her next career move.
A Mother's Duty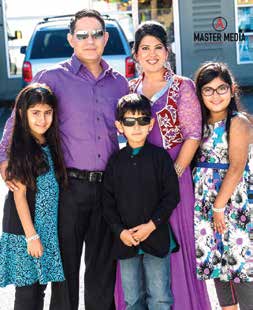 Though she enjoyed the work, Neetu found herself weighed down by the schedule at the dentist's office and no longer wanted to miss evenings with her family. When one of her twins was diagnosed with specialized needs, being there for her kids became all the more important.
When asked about the added responsibility as the parent of a child with specialized needs, Neetu vehemently explains, "I'm very happy I have my daughter. When I see other parents who have children with special needs, I tell them, 'It's because God trusts us more.' I feel that."
To support her children to the best of her abilities, Neetu left her job and dedicated her time to her family. "My kids were growing up, and I was at my job until seven or eight o'clock at night. My daughter needed me, so I did this for her… for them."
Difficult Roads, Beautiful Destinations
Though she found staying at home and supporting her family to be fulfilling, Neetu wanted to do more. Time went on, and she realized that the best way she could serve her children would be by serving herself. "In 2016, I thought, 'I need to enjoy my life. If I'm happy, I can make my children happy. I need to move ahead and study. I knew difficult roads lead to beautiful destinations. I knew this was for me.'"
Though Neetu has an impressive post-secondary resume, it's the Early Childhood Education program she holds closest to her heart. "I really enjoyed the program. I feel like I'm back in my childhood. I'm colouring, drawing, and having fun. Now I go to my job, and I'm ready for every day." As she predicted, Neetu's happiness brought joy to her children. Admiring what her hard work brought her, they say with reverence, "Mama, we didn't know you had this talent in you."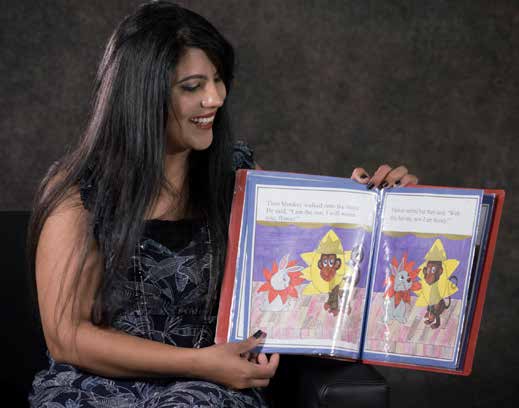 An Individual's Happiness
Today, Neetu is a happy person. She has a job that matters to her and makes a difference in the world we live in. When asked about her journey to becoming an Early Childhood Educator, Neetu explains, "I love children, all children. My husband also realizes this is the career for me. He says, 'This is your nature, your personality. It's good you went for this career!'"
Working with children was Neetu's dream, and she made it happen. Every day, she reaps the rewards. "I'm feeling so happy. When I see all the children listening and talking to me, they love me. It feels so good. One child I worked with said, 'You know what? You should sleep here. This should be your home, so when I come, I can see you first thing!' I laughed and just hugged him tightly. I said, 'For sure, you'll see me every day.'"