At first glance, you might not be able to discern what Yuko Itagaki has been through. There is a quiet strength beneath her comforting smile. Today, Yuko works as an Early Childhood Educator where she receives much joy teaching children and learning from them. Where does Yuko's passion for children come from? Perhaps it was borne from the adversity she has faced in life.
Yuko's childhood was not easy. Despite having a loving mother and siblings, her father had been cold and unloving towards her since birth. She yearned for, but never received, his love and acceptance. Yuko wants to ensure that no child experiences what she went through. Today, as an Early Childhood Educator, she does exactly that. However, her journey has not been easy.
A MOTHER'S LOVE
Growing up, Yuko's mother sacrificed everything to give her and her siblings a better life. After high school, Yuko put her own ambitions on hold, determined to repay her mother's kindness. "I felt like I needed to get a job right away to support my family financially, but my mother's dream was to see her children go to university. After I saved some money, I went to university and made my mother so happy," says Yuko with watery eyes.
Yuko enrolled in a Business Management program and worked three part-time jobs while studying. After graduating from university, she secured a position in finance. "I liked working as a Financial Planner at the bank."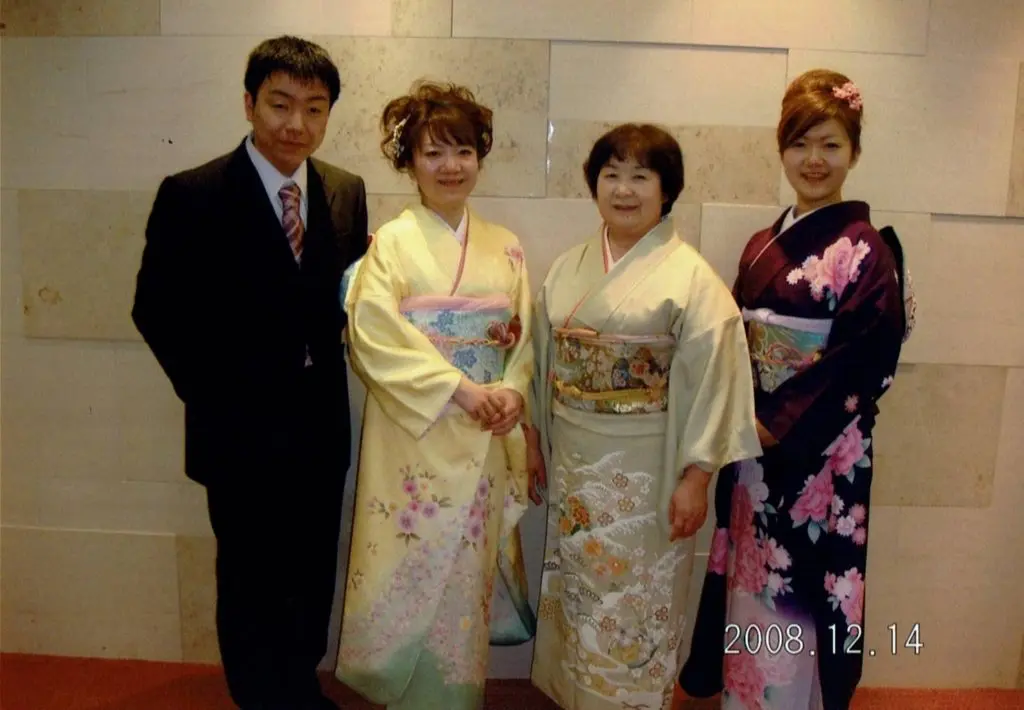 Life was good. Yuko was happy, her mother was proud, and everything was going just as Yuko had imagined. Yuko breaks down as she remembers, "After I asked my fiancé about our future, he became quiet. I was concerned because he's normally a very talkative person. That's when he told me that he couldn't marry me because he was already married with two children. He had hidden this from me."
So betrayed and hurt, Yuko left him.
SELF-DISCOVERY
With this loss, Yuko's childhood memories of her father and their complex relationship came flooding back. "It reminded me of the trauma I went through with my dad." Leaving the man she loved and having her childhood traumas resurface was just too much.
Yuko needed a break. She had always wanted to explore a new country and experience a different culture outside of Japan. Yuko chose Canada. "I intended to stay for a year to learn English. I never planned on staying longer."
However, Yuko fell in love with Canada. What had begun as an escape turned into a journey of self-exploration. She pictured staying here and being happy. To make this a reality, she would need to work. Yuko started looking for a more fulfilling career that she could be passionate about. No longer would she settle for anything less.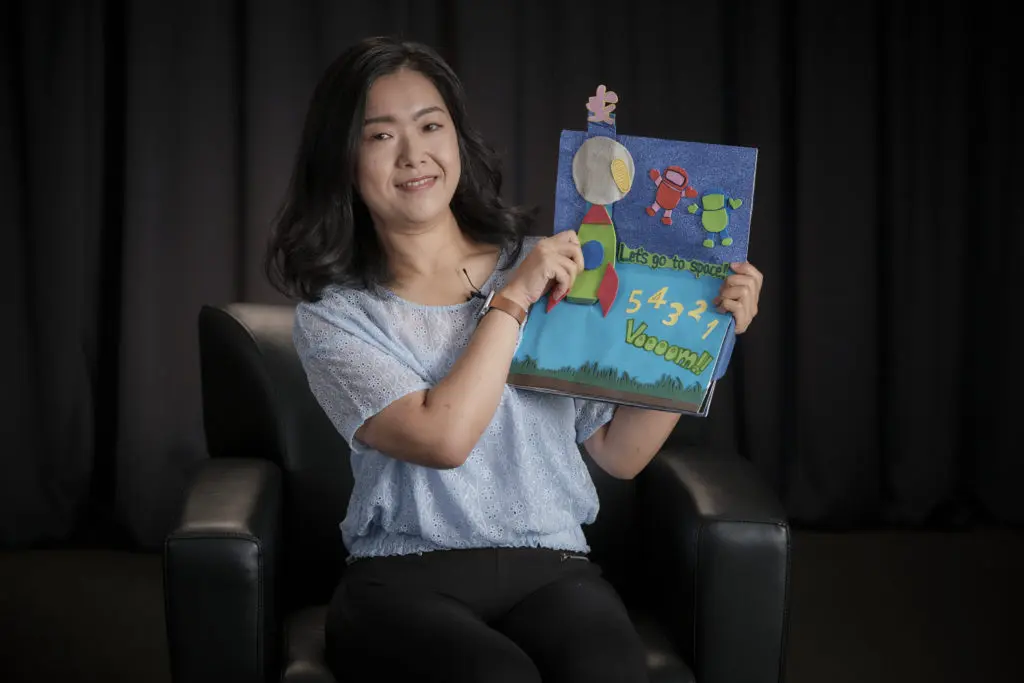 That's when she remembered, "My mom was a preschool teacher and when I was young, my dream was to become a teacher like her. Instead, I put my childhood dreams aside and focused on getting a job." Now was Yuko's opportunity to become what she had always wanted, an Early Childhood Educator (ECE). She started researching programs and found Stenberg College's ECE Basic and Post-Basic programs.
FINDING PURPOSE
Yuko knew she was meant to be in this career. The pure joy of being surrounded by children and supporting them has given Yuko her purpose in life.
"I was very nervous when I started the program. I was new to Canada and new to Early Childhood Education. However, as I worked with the children, I grew to appreciate their curiosity, and I learned a lot from them. They changed me and now I try new things just like a child would."
One classmate, Deneese Aina Lamano, said, "Yuko is so passionate and thoughtful. She's very hard-working and creates the most amazing teacher resources. I always came to her when I was confused in class. She is the type of person to support anyone who needs help."
Yuko's work ethic and natural talent impressed her instructor, Sharmaine Kamwere. "Yuko has grown from a shy, quiet person to a very confident professional. She would produce these amazing assignments that were above and beyond my expectations. Her creativity is one of her beautiful strengths."
Passionate about the career and determined to do well, Yuko gave her all in the program. She achieved an unbelievable 99% grade point average, and still made time to make friends.
UNCONDITIONAL LOVE
There is a spark in Yuko's eyes as she shows off the resources that she made during the program, such as finger puppets and interactive books. She transforms into a different person when she starts talking about teaching young kids.
She is passionate about what she does, and it shows. "It is so rewarding to work with children. I love being there for them, seeing them smile, and watching them grow. It makes me happy."
Yuko has a bright future ahead. She plans to open her own daycare, where she will ensure that every child she teaches feels loved and accepted. Yuko has found her calling. "I want to support children for the rest of my life."
Yuko explains, "I would like to have my own family one day, but that's not my goal. I love spending time with all children. It doesn't matter whether they're my own or other people's children. I love children."
---
Inspired? Click here to learn more about our Early Childhood Educator program.