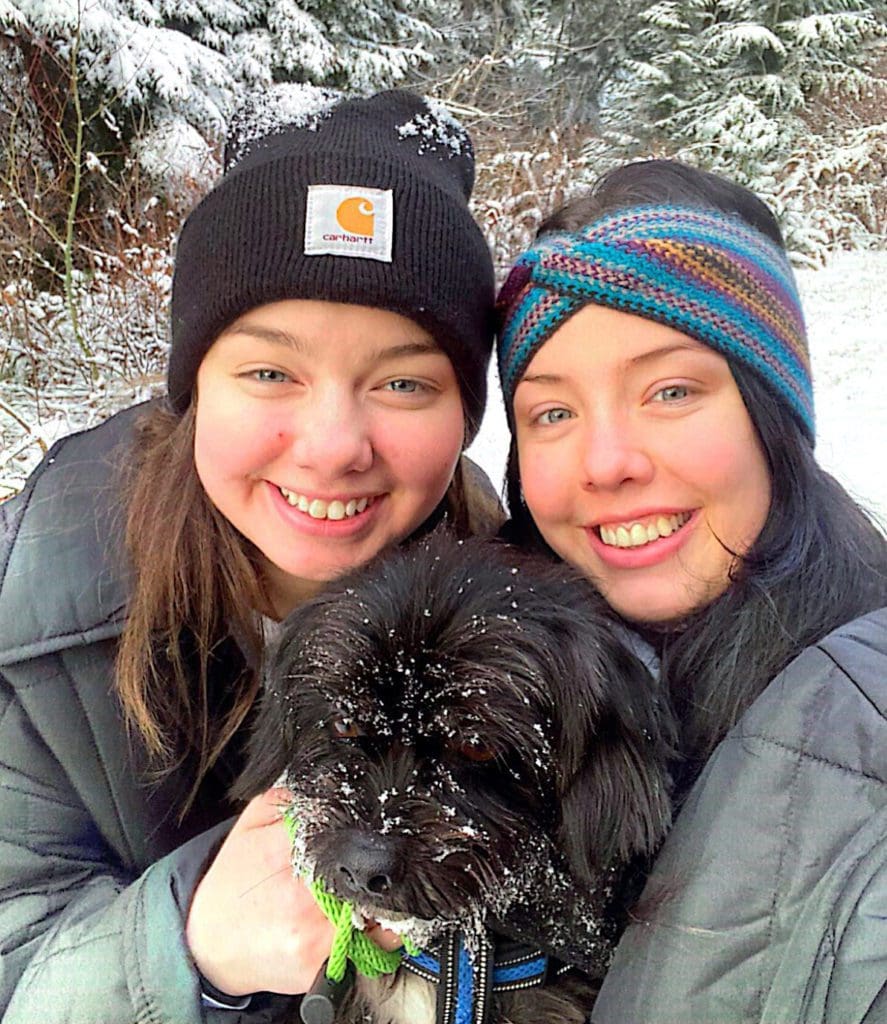 When Danielle Chapman learned she was born by C-Section, she became fascinated with childbirth. For as long as she can remember, she imagined becoming an Obstetrician. But as so often happens, the glamour of an imagined career does not match reality.
Growing up, Danielle was an extremely active child. She danced and participated in various sports while obtaining straight As in high school. She has also played the violin since she was four years old, reaching level seven in The Royal Conservatory of Music. After high school, Danielle began to pursue her dream of becoming an Obstetrician at Queen's University. She spent hours shadowing an Obstetrician-Gynecologist and quickly learned that she wouldn't be helping children in the way she imagined. She still wanted to make a difference in children's lives but wasn't sure how.
In search of her passion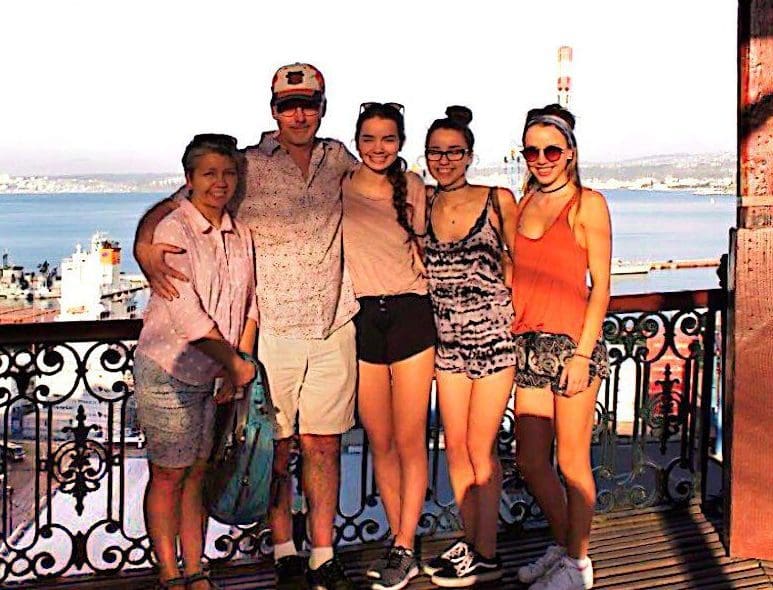 Danielle wanted her next move to be the right move. She decided to travel to reflect and gain perspective. While working on a farm in Maui, she realized where her heart belonged: nurturing and enriching the lives of children during their most formative years. According to Carrie Shorrock, CEO of Wind and Tide Preschools, "Ninety percent of what you will learn in your entire life is learned between birth and the age of six years." This inspired her to become an Early Childhood Educator (ECE).
Passionate about the social and emotional development of children, becoming an ECE was the perfect choice for Danielle. "I recognize that social and emotional skills can be positively influenced by a child's interactions with their caregivers. I love working with kids and want to make their lives better. Becoming an ECE would allow me to do that."
Pursuing her passion
As the world slowed down with COVID-19, Danielle took the opportunity to go back to school. Stenberg College's Early Childhood Education Basic Certificate and Post-Basic Diploma checked all her boxes. She would be fully prepared to enter the field and support children in a holistic way, as well as support infants, toddlers, and young children with special needs.
"My experience at Stenberg College was great! The instructors were amazing, outstandingly supportive, and passionate." Not only did Danielle achieve an impressive 94% grade point average (GPA) in the Basic Certificate, but she also made friends and encouraged her classmates throughout the program. She was passionate and motivated to succeed. After receiving her ECE Assistant Licence two months into the program, Danielle began working part-time at Love 2 Learn while completing her studies.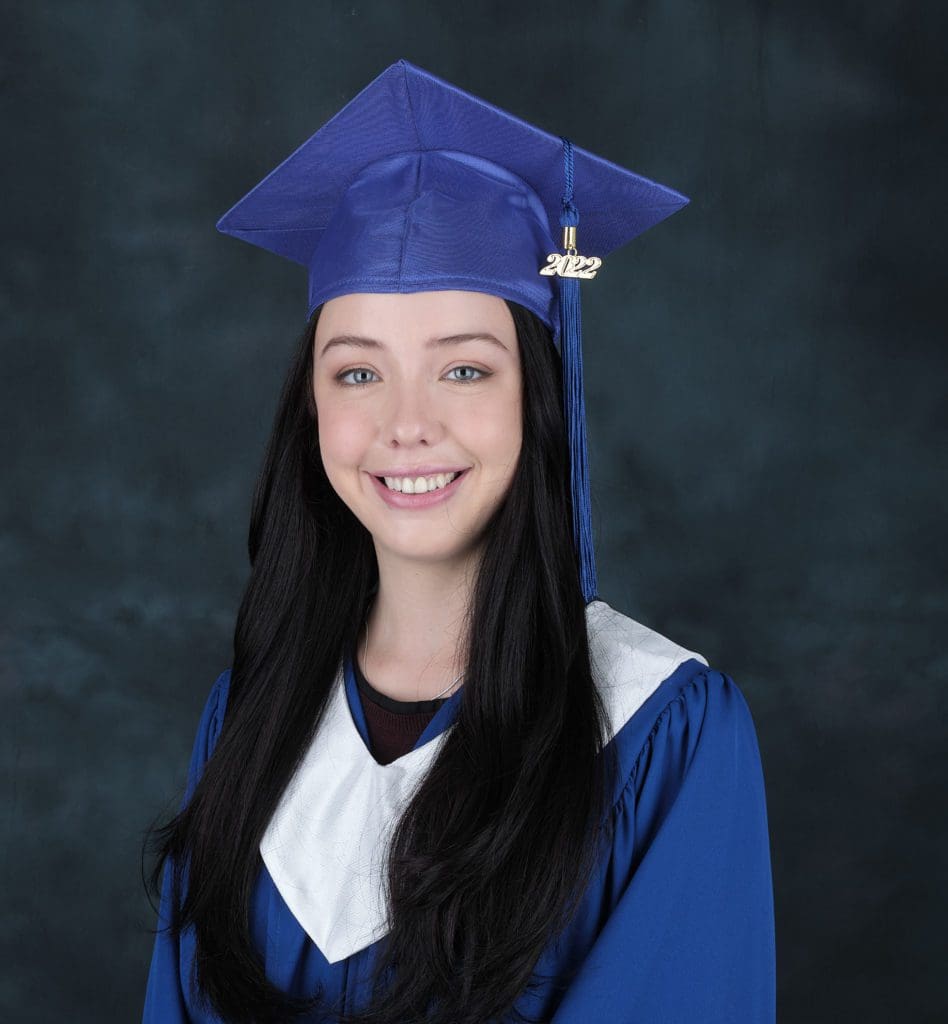 The Basic Certificate and Post-Basic Diploma prepared her to support children at all stages of development. "The infant toddler and special needs specialization showed me how to assess children's individual needs and create an environment that fosters inclusion."
Sharon Mitra, the Post-Basic instructor, commented, "Danielle is hardworking, dedicated, and always professional in her approach. She consistently shows a positive attitude towards her instructors and fellow classmates. She strived not just to gather knowledge, but critically reflect on her interactions and engagements with children." Danielle graduated from the Post-Basic Diploma program with an astounding 98% GPA.
Danielle has a way of making the children she works with feel valued and cared for.
Danielle was fortunate enough to complete her Post-Basic practicums at her place of work, Love 2 Learn, allowing her to earn income while on practicum. Practicums were such a highlight for Danielle. It gave her the opportunity to work with a wide range of children, parents, and colleagues. A co-worker, Brittany Grill, says, "Danielle has a way of making the children she works with feel valued and cared for. She also works well with parents and keeps them informed and involved."
Only the beginning
Seeking more one-on-one interaction with children and with the ultimate goal of opening her own consulting business focused on social and emotional development, Danielle is now working as a nanny looking after three children. "I made the decision to work as a nanny as it is a stepping-stone to achieving my goal." She finds joy caring for children and enriching their lives. Danielle loves what she does.
I look forward to positively impacting young children and their families. I am proud of myself for embarking on this journey and allowing my heart to take the lead.
Life is good for Danielle. With a bright future ahead, she is on track with her goals. "I look forward to positively impacting young children and their families. I am proud of myself for embarking on this journey and allowing my heart to take the lead."