Ten-year-old Carol Nian gazed up from where she sat in her grandmother's yard. White nurses' uniforms hung on the drying line and fluttered in the breeze, like dancing angels. Mesmerized, Carol thought, "One day I will be an angel and I'll help people."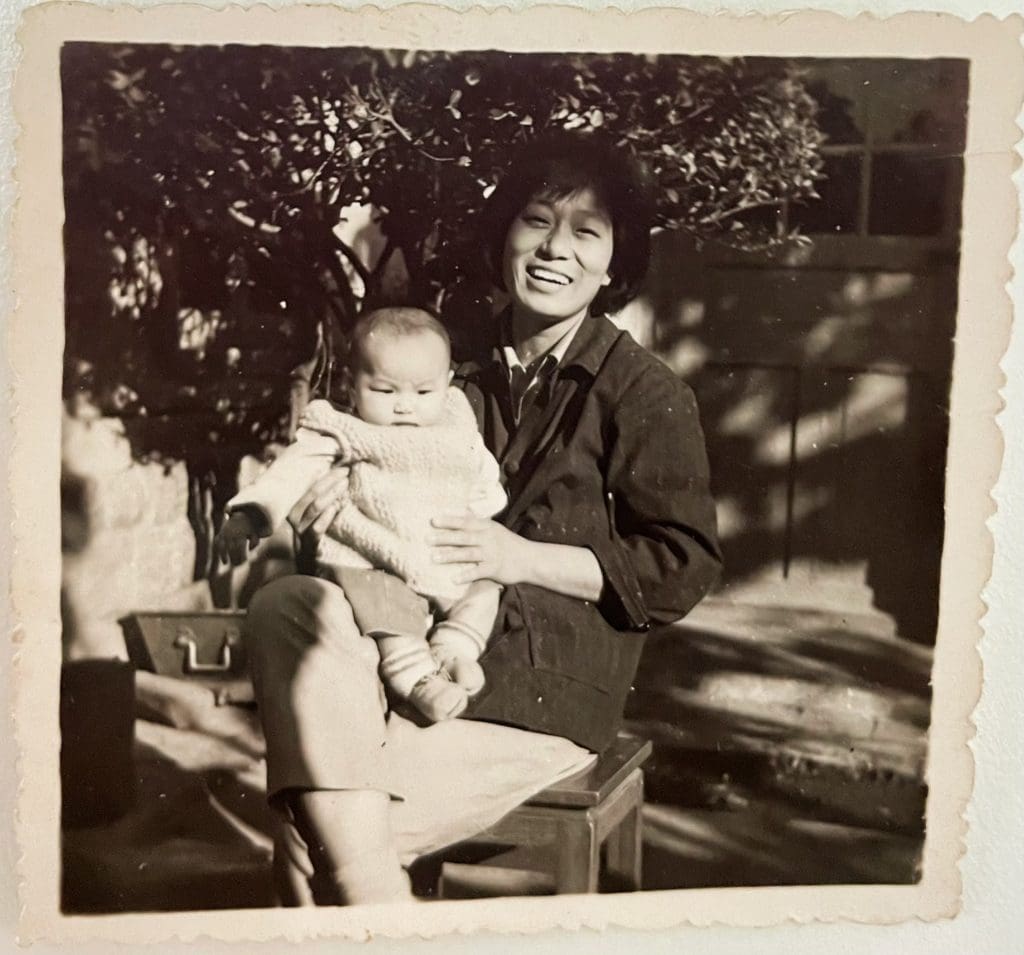 Carol has always been drawn to caring careers. As a young woman, she followed her dream and became a Registered Nurse in China. But life has a way of bringing us to where we are meant to be. Carol found herself moving to Toronto. "As a child in China, I heard about Canada, and it sounded like a wonderful place. I was excited to begin a new journey there." After arriving in Toronto, Carol learned that her nursing license would not transfer and decided to become an Early Childhood Educator (ECE).
Coast to Coast
The severe Toronto winters convinced Carol to move to Vancouver. Once again, her credentials were not recognized in her new home and she decided to become a Personal Support Worker. "I was told I'd make a good Personal Support Worker and that I would get sufficient hours. I could help people and would be back in healthcare." It seemed that no matter where life took her, Carol would always choose something that gave back and helped members of her new community.
While taking a home care client to an appointment, Carol entered St. Paul's Hospital for the first time. The angel decorations reminded Carol of the hours she spent in her grandmother's yard watching the nurse uniforms dry while they danced in the wind. It was a sign. "I had never been to St Paul's before, and I fell in love with it. I decided that one day I would work there." Just like that, Carol had a new dream. She wanted a healthcare career working at St. Paul's Hospital.
Working at St. Paul's is everything I dreamed it would be. I'm happy every day.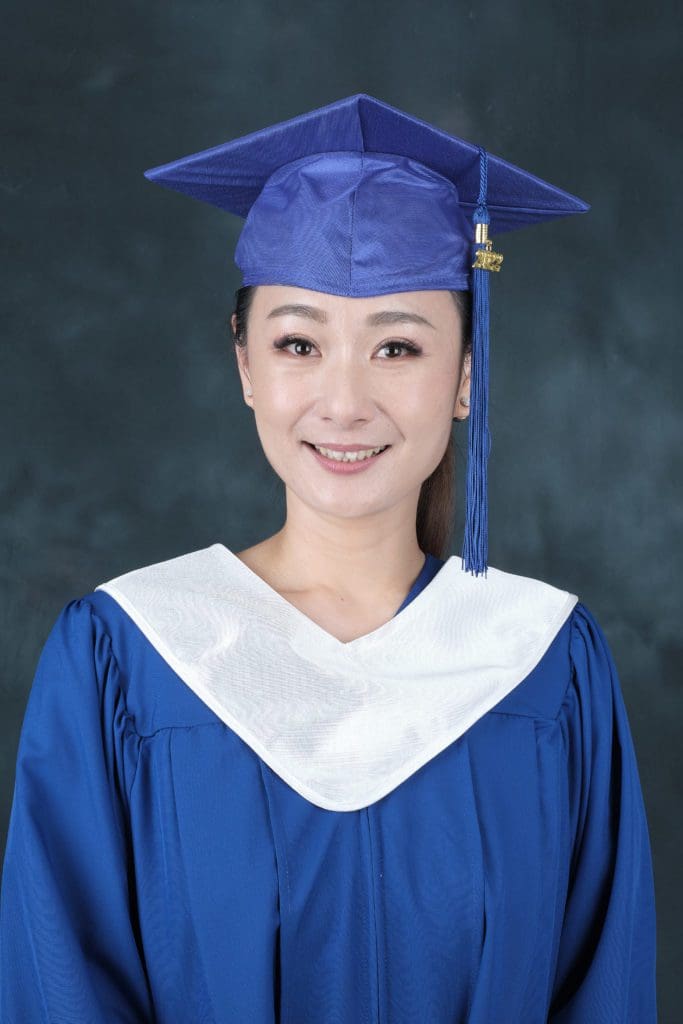 Right place at the right time
While commuting, Carol saw a poster for Stenberg College. "I was waiting for the SkyTrain and noticed the poster. It spoke to me. I took a picture and contacted the school." Carol was so excited, she went to the campus and met with a Program Advisor. Inspired to work in health care, she was looking for a career where she could work in a hospital, start quickly without a waitlist, and would allow her to help patients every day. She decided to become a Medical Laboratory Assistant (MLA).
When Carol entered the program, she made friends quickly. "My classmates and I still have a group chat where we support each other." Her instructors and staff were there for her when she needed a helping hand. "My instructor helped me gain confidence. She shared all her knowledge and experience. I felt prepared and ready when I graduated."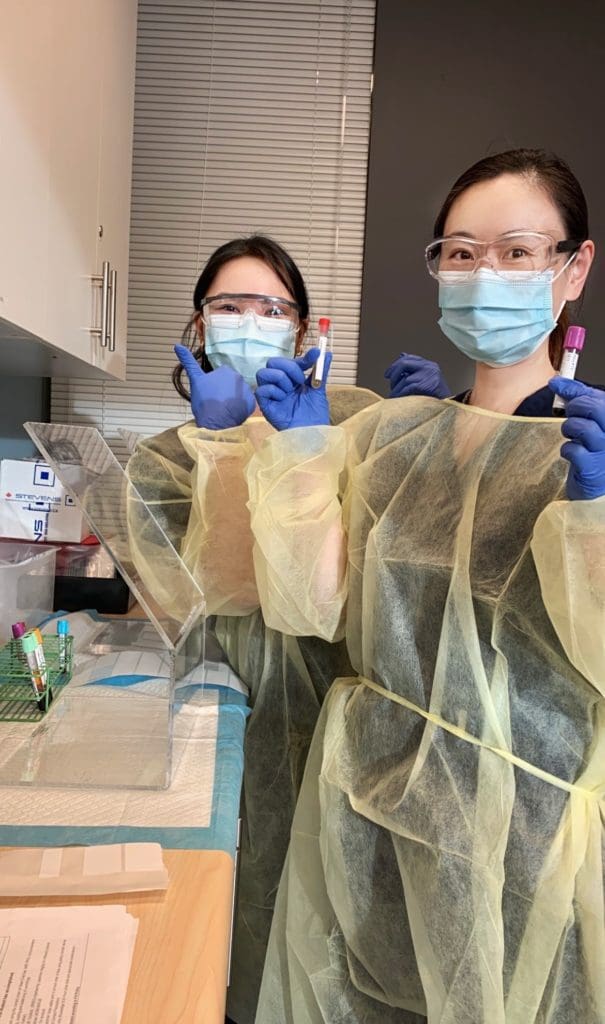 The nurturing and empathetic energy that Carol exudes was felt by those around her. Instructor, Nicolette Barker, says, "Carol is a breath of fresh air. She is so happy, thankful, and excited to learn and always demonstrated excellence. She was a leader who handled responsibility with a positive and caring attitude." Her Student Success Coordinator, Maddy Potesta, writes, "Carol is kind and empathetic. She is always thinking of others and how she can support them. Carol will be an incredible MLA."
Giving it her all
Carol dedicated herself to the program. "I wanted to focus fully on my studies, so I left my home care job." It paid off. Carol graduated the MLA program with an impressive grade point average.
Carol never wavered from her goal of working at St. Paul's Hospital among the angels. After graduation, she was offered a position. "Working at St Paul's is everything I dreamed it would be. I'm happy every day. Even when I am busy and a little tired, I still smile because I love what I do and where I get to do it."
Carol has achieved her dreams. She is helping people as a Medical Lab Assistant at St. Paul's Hospital. She brought her mom to Canada. She has found love and recently married a wonderful man named Michael. "I feel very happy with my life. I never imagined it could be this full." Her younger self, the one that sat in the yard and dreamed about her future, would be proud of where she is today as she lives her happily ever after.
I feel very happy with my life. I never imagined it could be this full.