Navigating the tides of change towards a new life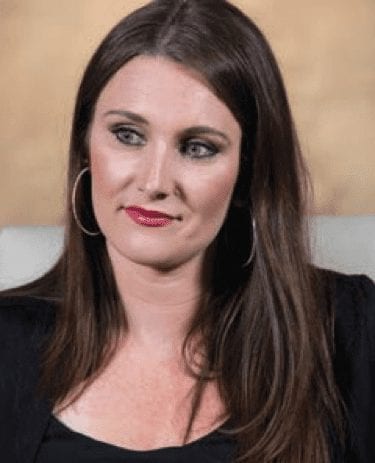 "I worked really hard. It's been a crazy year and unexpected challenges arose. I pushed through because I wanted to be in the classroom, and I wanted to better someone's life."
These are the impassioned words of Amanda Petrie, a licensed Early Childhood Educator (ECE). Amanda loves her job, and finds meaning in every day. After completing her education at Stenberg College, she's become a new person.
"I feel like a complete person now that I did something for myself. I've always taken care of everyone else, so it was a big deal to make time for school and say, 'I'm doing this for me, and I have to make it to the end.'"
THE JOURNEY OF AN ECE
Though Amanda has a career she loves as an Early Childhood Educator, she didn't know this is where she'd end up. Life took her down many windy roads, only to land her where the wind meets the tide. It's a tumultuous journey, but once there, you're met with a smooth ebb and flow.
Amanda thought she'd be a music teacher, but near the end of high school she realized she wanted to pursue a social work career. She took the first steps to achieving this dream, but one year into her education, she was met with a beautiful roadblock.
"I got pregnant. I had to pay for my own schooling and couldn't afford to do another year of university as I was unsure if I would be able to complete it. I had to leave school."
Faced with the reality of low-paying jobs and high daycare rates, Amanda was confronted with a problem: she couldn't afford to stay home, yet she couldn't afford to work. Finding a creative solution, she offered to watch other people's children. Amanda could spend time with her baby while making an income.
For four years, this solution worked but the children Amanda cared for grew and no longer required her services, returning her to her previous predicament. With an aging mother and her own children to take care of, Amanda decided she needed an education.
DECISIONS

Initially, Amanda returned to her hopes of becoming a social worker. However, her priorities were with her children and that career wouldn't allow her to be at every hockey game, recital, and Christmas.
She evaluated what she loved and realized how meaningful the past four years were. Amanda decided that becoming an Early Childhood Educator would give her everything she wanted.
"I didn't want a job. I wanted a career, something I was going to do every day and be fulfilled."
Amanda called all the major preschools and asked them what they thought of different colleges. This led Amanda to choose Stenberg.
A BUSY YEAR AHEAD

Amanda embarked upon a challenging year, a real journey to become an ECE. Stenberg's Early Childhood Education program is an intensive 46 weeks in which Amanda showed a brave face every day.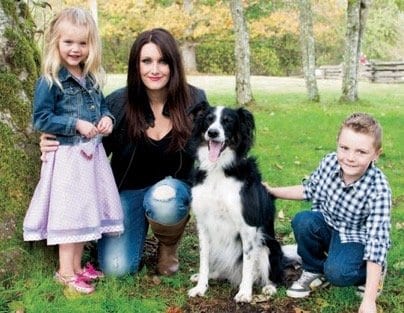 "I didn't let anything hold me back from doing my best – I didn't allow any excuses. I would work until 2:00 am and be up at 5:30 am to get my kids ready for school, and then I'd go to school. I was motivated."
As poet, Sarah Kay, notes, "There's nothing more beautiful than the way the ocean refuses to stop kissing the shoreline, no matter how many times it's sent away." Amanda was the ocean; she did not give up and landed with both feet on the shore. Amanda completed her education, took care of her children, and cared for her mother. After her practicum, Amanda was hired at Wind and Tide Preschool.
A CAREER, NOT A JOB

With a passion informed by her own experiences, Amanda was "brought to life" by her instructor, Pat Bates.
"You never know what a child is experiencing at home. Regardless of what's happening outside of preschool, I want children to come into class and feel love, happiness, and joy. It doesn't matter if you can't print a certain letter, if you can't say your name, or if you're in a wheelchair. Every child will have the same experience with me and everyone will be valued."
With her education completed and her license in hand, Amanda created a better life for herself and her children. Her journey as an ECE is just at the beginning.
"It's the start of a new life for me. I'm starting my career. My kids are happy, and things are good. It took a lot of work to get to "good" but that's where I am now. ❉