I've just completed my first week of clinical placement as a Practical Nurse and am happy to report that I love it! As I wrote in my last post, I have been placed at Vancouver General Hospital (VGH).
It is not the first hospital I've been placed in, but it is definitely the busiest, and most exciting. Not to mention, it is the second largest hospital in Canada (after Ottawa Hospital in Ontario) and the main trauma centre for the Lower Mainland. VGH is also a part of Vancouver Coastal Health which ranks 5th out of 400+ health authorities in Canada! So needless to say, I'm working in a fast-paced, high-stress, place with plenty to learn!
The unit that we are placed on at VHG is sub-acute. This means our patients will be fairly stable, with somewhere between an acute and chronic status.
The staff on the floor, seem warm and welcoming and have been helpful in our learning needs as students.
Although I am looking forward to working with my classmates and instructor, I also hope to work more closely with the nurses on the floor to learn about their duties, policies, and procedures.
We are on the unit for 12 hours shifts for usually three days a week. Although it sounds daunting and tiring, I'm hoping that time goes by quickly, and am also looking forward to having four days off a week!
The hospital itself is huge compared to my last placements. Despite being placed in a hospital before and on a sub-acute floor before too, this hospital is a lot bigger, with plenty more workers, patients, and visitors. It seems overwhelming to figure out how to navigate the hallways and floors alone so I am glad I'll be doing this with my group for the most part!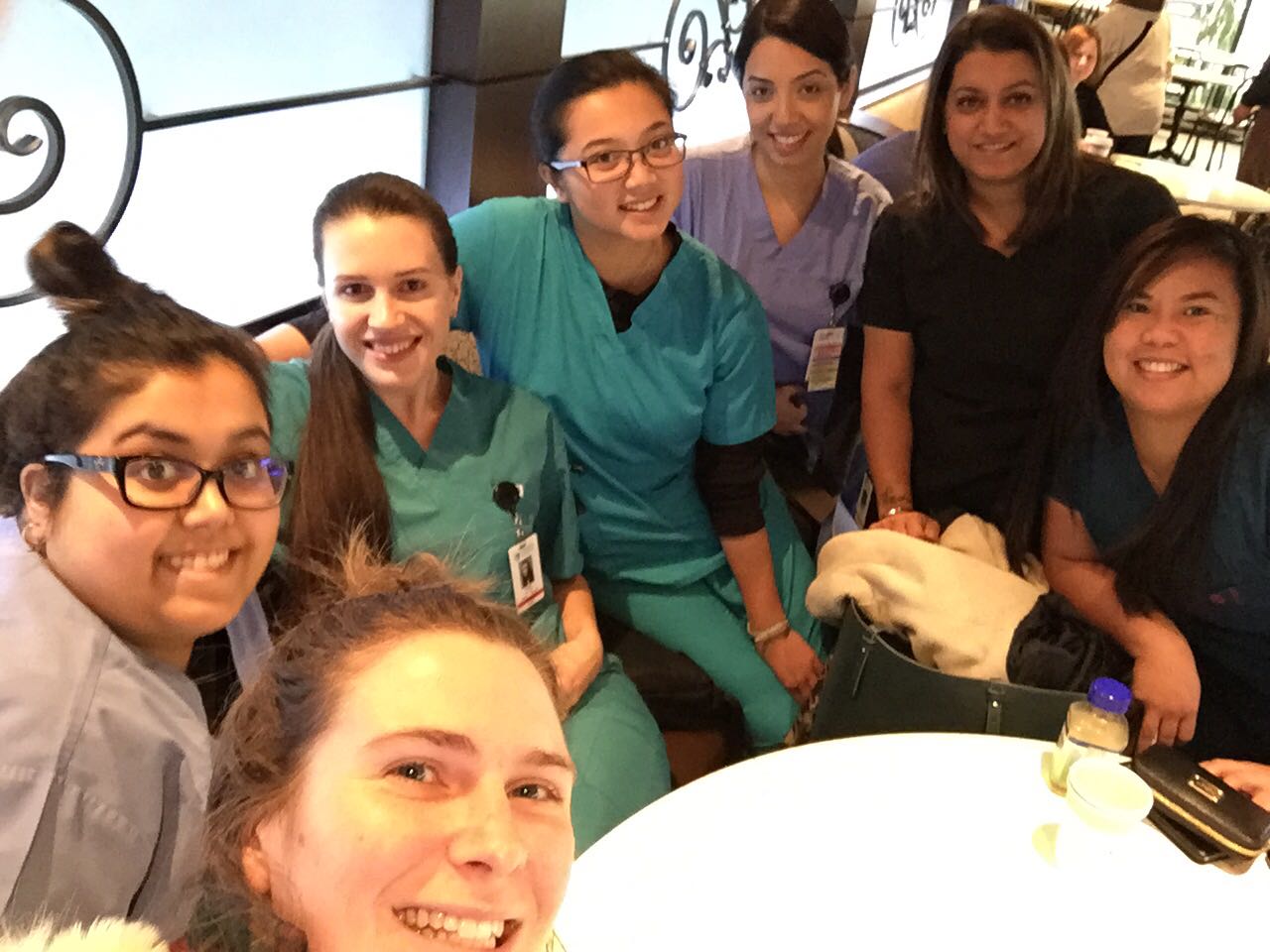 So far, we have had the opportunity to look at patient charts, medical administration records, and histories. There are many diagnoses and medications that I have not been exposed to which I am looking forward to learning more about. We have also been responsible for patient care, including standard morning care that we have been doing for the last 3 practicum placements, as well as medication administration, assessments, and documentation.
My expectations for this placement are to get more "hard skill" experience and training in documenting.
Some of the things that I am hoping to get experience in is: blood and blood product administration, subcutaneous and intramuscular injections, catheters, and IV priming. I feel I have lots of experience so far in medication administration, patient care, assessments, feedings, and G tubes so I'm looking forward to building on these skills too.
Stay tuned – I'll be updating about what skills I get practice on and what exciting experiences I have here on my fourth practicum placement at VGH!
Check out this video of our Practical Nursing Program.