How Charlotte conquered her fear of hospitals and trained to become a Pharmacy Technician.
Painter, gardener, camera operator, office worker, certified kayak guide, courier.
Over the years, Charlotte Philp has worn many hats and the latest addition to her achievements is a white lab coat as she completes her journey to become a Regulated Pharmacy Technician.
Working in health care was never in Charlotte's plans. In fact, she is afraid of hospitals! According to Charlotte, she "faints at the sight of blood and is afraid of needles." If you are wondering how a hospital-fearing person ends up in health care, you are not alone. Charlotte was thinking the same for three years before she decided to jump and hoped a parachute would appear.
TAKING THE LEAP
About three years ago, Charlotte's friend had gone back to school to become a Pharmacy Technician. After he completed his program, he found a job at the local hospital and was working full time. This inspired Charlotte to investigate the field. There was no bloodwork involved, the pay was good, and it offered a stable career prospect, which was what Charlotte was seeking. "The more I thought about it, the more I realized that it's a positive career where you can make a difference. There was great potential for work, and a future in it."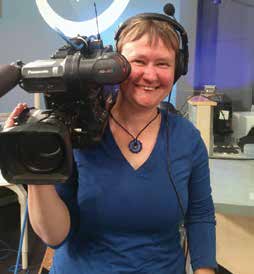 She was working at a liquor store on Vancouver Island at the time and wanted an out. "I mean selling alcohol to people is not really a feel-good place to be. You see some pretty sad cases. I was there for about two years, and I just kept applying for other things that I was qualified to do. But I think it was because I didn't have a degree that my resume was ignored."
A little soul searching and a lot of research later, Charlotte finally decided to take a leap of faith. She enrolled in the Pharmacy Technician Diploma program offered by Stenberg College.
FINDING HER STRENGTH
Charlotte had not been in school for two decades. She was worried about learning, especially, learning online. Charlotte channeled her inner conviction and powered through. "It was pretty intense from day one. I was putting in about 45 hours a week if not more. For someone with no pharmacy experience whatsoever, I was having to learn even the simplest things but I enjoyed getting the hands-on experience in labs."
Charlotte recalled her time in the program. "Fear was a good motivator!" she joked. Charlotte's hard work paid off as she graduated from the program with a whopping 96 percent grade point average and as the Student of the Year Finalist of her program.
Although Charlotte did her program online, the highlight of this 10-month program were her fellow students. "It's people in the end, which is really funny because it was an online program," Charlotte shared. "We had a small orientation in Duncan and formed a little network, which was great. Then we went up to Kamloops after almost six months and met everybody else that we'd been studying online with. I'm still in touch with some of them today."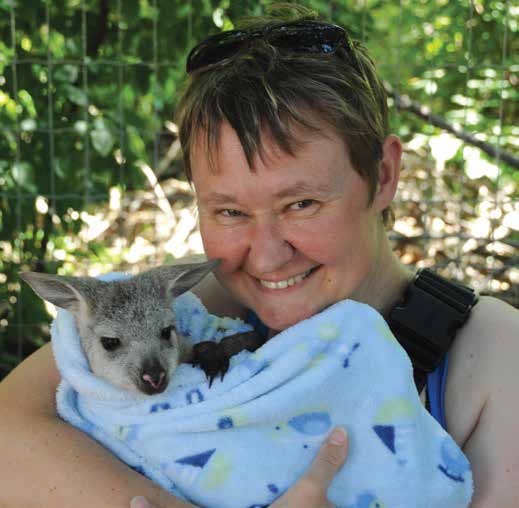 It was Charlotte's ability to make connections that landed her the first interview at a pharmacy. She was on her practicum where she met a co-worker who invited her for an interview in Duncan. "It was quite good because then you don't have to go through that fear of the original interview. The interview worked out well. While I was going for it I was thinking how wonderful it'll be to have a career where you can stay for the next 20 years and not do another interview."
THE PARACHUTE APPEARS
Charlotte is currently working at the Cowichan District Hospital and is one step closer to becoming a Regulated Pharmacy Technician. She has completed her jurisprudence and is planning to do the Structured Practical Training soon, which is the next step to become a Pharmacy Technician.
How is Charlotte managing the transition from hospital-fearing to working in a hospital? In her words, "I love the variety in the hospital! It's a constant challenge, there's just so much to learn. Even though you are not dealing directly with too many patients, they do come in to pick up medications, etc. You get to recognize the patients by name and sometimes learn how they're doing through the medications. So, it does feel like you are impacting them." It's this sense of having a positive effect on somebody's life that has become Charlotte's parachute.