Choosing my path
Choosing a career path is not always a simple decision. It can be challenging to commit to one job for the rest of your life.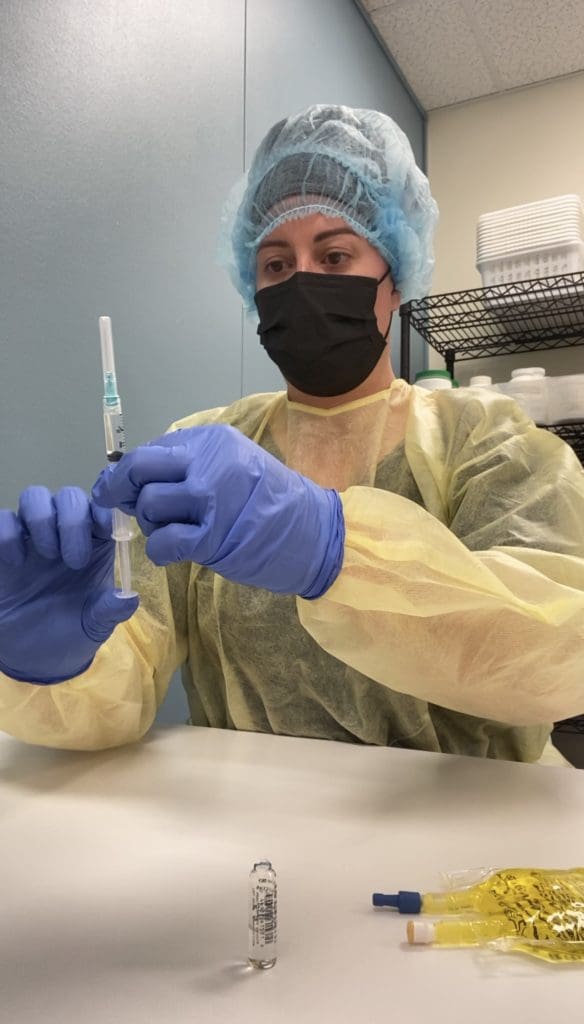 I was struggling to decide which career could be the best for me. As a wife and mother to three young children, moving away to attend college was not a suitable option for me. I wanted to remain at home with my family and was determined to find an online diploma program that fit my schedule, offered flexibility and was in healthcare. My passion for working in healthcare ignited while working at an Optometrist's office as a Diagnostic Technician after 12 years of being a stay-at-home mom. I enjoyed working with doctors, interacting with various patients and performing in-depth diagnostic testing.
I knew that my future career would be in healthcare but was unsure of which field to pursue. Multiple online programs piqued my interest, but only two intrigued me enough to apply. Those were Stenberg College's Cardiology Technologist program and Pharmacy Technician online program. I was ecstatic to find out that I qualified for entry into both programs, as they were both appealing to me. Being that I am 40 years old and eager to begin this new chapter, I decided that I would accept enrollment into the program that had a seat available first. I was delighted to learn a seat had opened for me in the upcoming Pharmacy Technician intake, which would commence only a few months later.
My interest in Pharmacy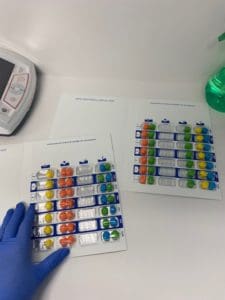 Out of all the health care fields that I was considering, Pharmacy seemed to fall into place with ease. I have always been interested in medications and how they work, so I was able to follow my passion while still allowing me to balance my family life. The aspect of Pharmacy that intrigues me the most is the mechanism of action for certain drugs. Learning what medications can do in the body to achieve the desired results has been fascinating, including how Advil can cure a headache or how Gravol can take away nausea. These are two of the many concepts I learned throughout this program.
This field is far more in-depth than I could have imagined. We learned what drugs do to the body and what the body does to drugs. We also memorized hundreds of drug names and classifications, which will help us in our future careers.
Looking forward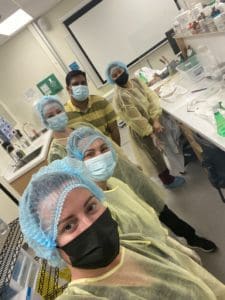 I will be starting my hospital practicum soon and am looking forward to using my newly acquired knowledge. For this practicum, I am most excited to be a part of sterile compounding. Multiple steps are required to make a syringe or an IV bag for a patient. One missed step could result in patient harm. Therefore, it is imperative to be alert and competent.
Another aspect of hospital pharmacy that I am looking forward to participating in is checking unit dose packaging for patients within the hospital. Although this aspect didn't appeal to all my classmates, I feel like it would be a great place to capitalize on my attention to detail.
Following my hospital practicum, I have a five-week community practicum where I will be face to face with patients. I eagerly anticipate working with patients as most of my previous work experience includes working with the public. For this practicum, I am most excited about filling and checking blister packages as I had an instant affinity for working with blister packages during my time in the lab. My instructor informed me that, typically, only one student per class has that same feeling as it is a monotonous task for many.
My dream career
Becoming a Pharmacy Technician will be my most fulfilling career. I am eager to obtain a job where I can make a difference in people's lives. Working alongside Pharmacists and Pharmacy Assistants, I will, at times, be the first point of contact for my patients. Using the skills I learned in previous jobs and the knowledge I gained at Stenberg College, I know I will be capable of offering quality care to my patients.
If I could pick my dream Pharmacy Technician role, it would be to work in a long-term care facility where I could interact with seniors daily. My patience and admiration for seniors are prominent. Many technician roles appeal to me, but none as much as working with seniors.
Next steps
My next step in becoming a Registered Pharmacy Technician is to become licensed. This process can take up to six months following graduation and consists of two federal exams, one provincial exam, and on-site structured practical training. There are many steps to becoming a Registered Pharmacy Technician, but it will all be worth it when I am living my dream of helping others.
Whether I am working in a community pharmacy, long-term care facility, or hospital pharmacy, I know that I will be making a difference in my patients' lives