My name is Sheri Goldie, and I reside in Grande Prairie, Alberta, with my husband and our three children. I'm currently a student in Stenberg College's online Pharmacy Technician program. Over the past six months, I've had the pleasure of experiencing online learning for the first time and returning to school after a long time.
A new chapter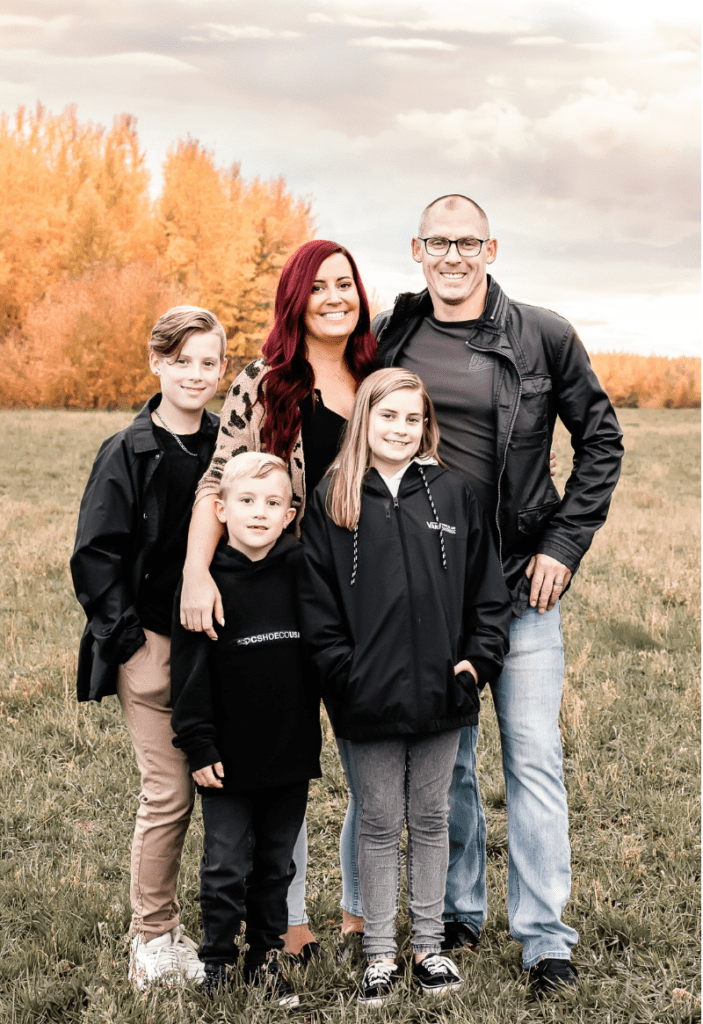 Going back to school was never on my bucket list. Being a stay-at-home mom was everything that I dreamt of from a young age. However, after 12 years of being at home with my three children and with the youngest about to start school full-time, I began to wonder what the next phase of my working life could be. I had recently found a new passion in healthcare but had no education or experience in the field. So I started thinking about post-secondary education to add to the skills that I had developed during my previous careers as a retail manager, bank teller and optical diagnostic technician.
I was a few months shy of turning 40 at the time, so going to school for four years was not an option I was interested in exploring. I investigated programs at my local college, but they only offered one health care program, which lacked appeal for me. My next step was to search for online programs since moving wasn't an option as a wife and mom. That's when I found Stenberg College. Stenberg had multiple health care education programs that interested me, but the 44-week Pharmacy Technician program ultimately won me over.
Getting started
I will never forget my first day of online classes. I was very nervous but was more excited to be starting this new chapter in my life. Day one was orientation, where we learned how the program would work and explored Moodle (the online software for the program), which is easy to understand and navigate, even for those of us who are less technologically inclined. We also discussed upcoming schedules and classes. Our instructor was thorough with guidance and direction. She was very patient when answering our many questions as this was a new experience for most of us. I knew from that first day that I was going to love being in this program.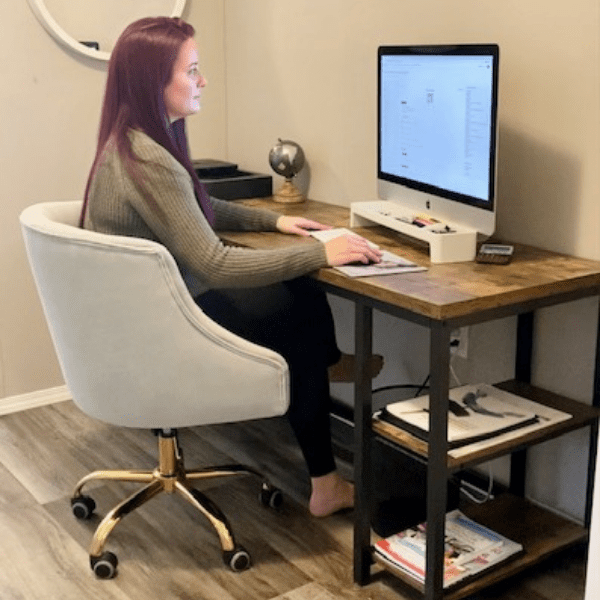 School life quickly became quite intense after the first week. On a typical day, after my kids left for school in the morning, I would log in to see what I needed to complete for the day. Some days were busier than others, so I learned to use the slower days to either work ahead in school or catch up on some household chores.
Our instructors held scheduled online calls with the class each week with multiple options for times, so it was easy for everyone to find a time that worked for them. There were weekly quizzes, and assignments were often due on the same day. Time management is also critical, but the online aspect allows you to choose the best day to write an exam. One big advantage of the program is you can have your exams proctored right at home through an online proctoring service.
Coming together
To say that this new experience came without challenges would be misleading. I hadn't had much experience working with computers before starting this program, so there were definitely some tears shed when I had to create my first PowerPoint presentation in our Pharmacology class. It didn't take long for me to get comfortable using software that was new to me. I was determined to succeed in this program, so Google and YouTube became my closest allies. My classmates were also a valuable resource as they helped me through any coursework I was struggling with, and we helped each other stay up to date with deadlines.
Early in the program, my classmates and I decided to start a group chat to get to know each other better. This group of people have become great friends of mine in a short amount of time. We could rely on each other for help and support, although we had never met in person. There were many classmates with who I connected daily, and they quickly became my lifeline when I felt lost and confused with assignments. My favourite part of these interactions was how encouraging we were with one another.
This program continues to give me confidence. I thrived on the daily challenge of learning theory online and wished it didn't have to end, but I am excited to use the knowledge and skills required to become a Pharmacy Technician in my upcoming hands-on lab training. This educational journey has been memorable so far, and I will hold it close. I can't wait to share my experience in the lab!
Inspired to become a Pharmacy Technician? Check out our Pharmacy Technician distance diploma program!