In many ways, there is no such thing as a 'typical day' for a Psychiatric Nurse. In this rewarding yet challenging profession, nurses face new and different trials every day, learning and growing with their patients, as they help people at their most vulnerable. Psychiatric nurses are involved in many aspects of a patient's care, from planning medical treatments to facilitating activities for patients to develop social skills and work towards recovery. In order to tackle such a variety of duties, a nurse needs to balance his or her medical expertise with communication, empathy, and compassion for patients. From making meaningful connections with patients to planning their care, here's a preview of what it's like to walk a day in the life of a psychiatric nurse:
A Good Psychiatric Nurse Makes Meaningful Connections with Patients
For a Psychiatric Nurse, providing social support and companionship is perhaps the most important part of their job. Many patients in mental health facilities have acute social issues, and their primary human interaction is provided by the nursing staff. Nurses are encouraged to build relationships with their patients, to facilitate trust and communication.
Certified psychiatric nurses are also primarily responsible for facilitating social events for the patients, to help build their social skills and confidence. In some cases, they will coordinate art or drama classes, which can have valuable therapeutic benefits to the patients.
A Trained Psychiatric Nurse Helps Family Members Understand Patient Illnesses
It can be difficult for a mental health patient's family to understand and come to terms with their illness. Psychiatric nurses are typically tasked with explaining and educating a patient's loved ones about how to deal with the illness. These professionals can assist families in many ways, from providing advice about how to best communicate with patients during visits, to helping families plan daily schedules for a recovering patient when he or she is preparing to return home.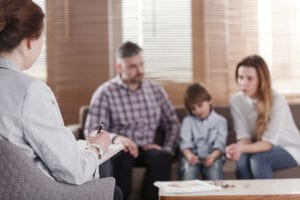 A Psychiatric Nurse Works with Doctors to Plan Their Patients' Care
Students enrolled in psychiatric nursing courses receive training in a variety of medical and psychological disciplines. This diverse array of training helps prepare them for a career in which they will have to liaise with psychiatrists, occupational therapists, doctors and other health professionals on a daily basis.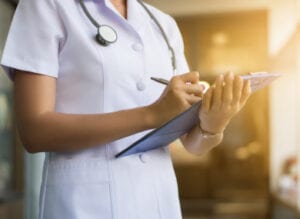 Because psychiatric nurses have such close personal proximity to patients, other health care professionals will look for their input during every stage of a patient's recovery. As they observe and interact with patients so regularly, the insight of a psychiatric nurse is extremely valuable in helping to plan a patient's treatment and medication.
An Experienced Psychiatric Nurse is Prepared for Any Situation
Psychiatric nurses get the chance to go through incredible and personally enriching journeys with patients, as they grow and change during their treatment. However, this process can be extremely difficult, and it's important not to understate the many challenging situations these professionals face in their daily work.
Patients in mental health facilities suffer from a variety of disorders, and many can become distressed, confused, or perhaps aggressive at times. A Psychiatric Nurse needs to be prepared to react quickly to diffuse situations in a non-threatening manner. Nurses learn to monitor patients closely, and are trained to respond calmly and authoritatively in a wide variety of situations. Most importantly, psychiatric nurses learn to understand the source of a patient's distress, in order to help patients learn techniques to manage their behavior in the future.
Are you comparing BC Nursing schools in order to find one that's right for you?
Visit Stenberg to learn more about our specialized training programs or to speak with an advisor.