Post-Graduate in Canadian Nursing Courses
In addition to 19 weeks of coursework that will prepare you to register and work as a Registered Health Care Assistant (HCA), you will receive a 10-week paid co-op, a 2-week course called Medical Terminology in the Canadian Health Care Setting, and 5 weeks of test preparation for the Canadian English Language Benchmark Assessment for Nurses (CELBAN). You also have the option to take an additional 20-week paid co-op at the end of the program.

Your final 34 weeks of instruction will support you in meeting the competency requirements for registration as a Registered Nurse in British Columbia, including knowledge-based and collaborative practice, accountability, ethical behaviour and therapeutic relationships. Importantly, your classes, labs and clinical experiences will give you the knowledge, experience and confidence to complete registration assessments and examinations.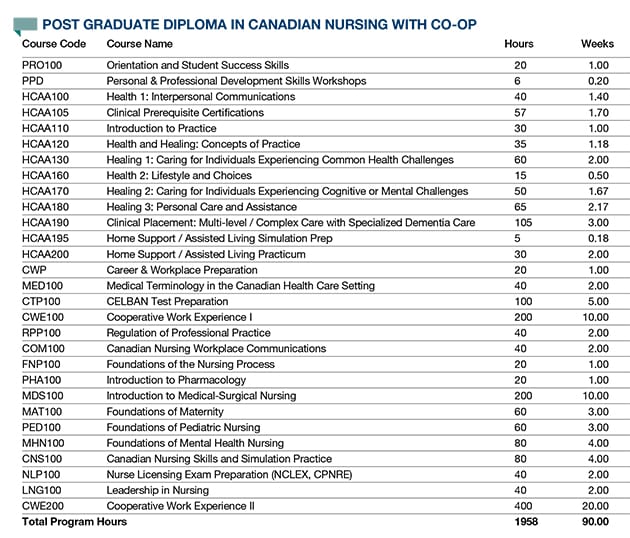 Please click the course title below to scroll to the course description: