Step aside 'Bucket List', there's a new list in town: the 'What Makes You Feel Alive List'!
Okay, so this idea came from the combination of a couple of things that have been percolating in my mind over the past two weeks. First, it's the new year, which reminds me that I need to contribute to my RRSP so I have the financial means to retire one day. Second, we completed a course section on conducting leisure interviews. So how did these two things result in this 'What Makes You Feel Alive List'? Well, to answer that, let's start with the concept of retirement planning.
Is Retirement More Than Money?
What comes to mind when you see these words – retirement planning?
For me, this has always been about saving money. How much do I need to save to support myself when I retire? Not once did I contemplate what I was going to do with that money once I stopped working, other than using it to live on.
Is retirement about more than just money?
As I go through the Therapeutic Recreation Assistant program, my answer to this question is a resounding "YES!" Retirement is way more than the money I can save. It's also about my physical, mental, emotional, social and spiritual wellbeing.
Stenberg is training us to support the wellbeing of older adults through leisure and recreation, and what better way to do this than to practice it in our own lives. This might mean introducing new activities and skills or encouraging participation in familiar but adapted activities. We can support our clients by getting to know them, what they like to do, what they are interested in, and what they want to try now that they are retired. We learn what brings them comfort, happiness, solitude, and intrigue so that we can provide them with opportunities to continue having those experiences.
Taking a Personal Leisure Inventory
I think we can be our own guinea pig, so to speak, by taking stock of our practices and self-awareness. This can help us when working with clients. We recently completed a class on leisure interviews where we engaged with our classmates and asked questions like:
What do you like to do?
What motivates you?
What barriers do you face in your leisure lifestyle?
These are typical questions we ask a client to get to know them and create goals and objectives to support them.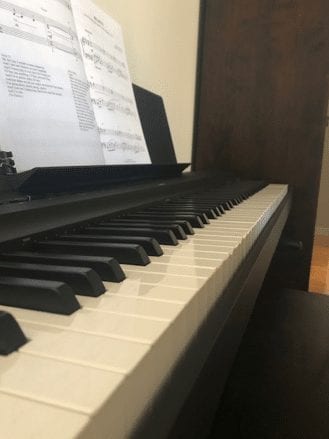 Digging up those answers takes effort, which is why this exercise was an eye-opener. It's also interesting to notice the reasons why you may not partake in the activities that you like. Throughout this exercise, a few of us commented that we should start an inventory of things that we like to do, what our comforts are, what aggravates us and what barriers we face. From this, we will have a running list to take with us into the future so we have answers about our leisure lifestyle during an interview.
What Makes You Feel Alive
This running list is a bucket list of sorts of the things we'd like to do before we die and a list of what makes us feel alive. Ask yourself questions to shake out the answers for your list, which is a living document you will continually modify as you cross things off, adapt them and expand on them.
Below are some good questions to ask yourself to get your 'What Makes You Feel Alive List' started:
How do you find comfort in your day?
What do you like to eat and could never give up?
Where do you like to go when you want to feel peaceful?
What challenges you intellectually?
What challenges you physically?
What brings you joy?
What have you always wanted to do but life got in the way?
What books would you like to read?
What fitness classes would you like to take?
Another piece to this list is identifying what we cherish. Any Marie Kondo readers out there? You know what I'm talking about. Choose items that bring you happiness and release the rest. Knowing what items are most important to you will be helpful if you must downsize your living space in the future. But knowing which activities, events, or people bring you joy are most important to you is a good start to creating your 'What Makes You Feel Alive List'.
Similar to writing down goals, if you have something written in your 'What Makes You Feel Alive List' you are more likely to make it happen or stay true to it.
Clearing the Path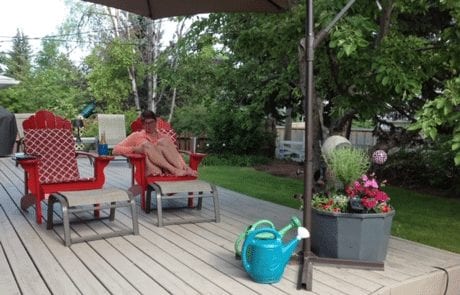 What does the 'What Makes You Feel Alive List' have that the 'Bucket List' doesn't? Well, it challenges you to identify what makes you happy and what brings you joy. The activity you'd move mountains to do is (fill in the blank). Your favourite music to cook to is (insert your favourite here) and so on. If you spend time building your own customized 'What Makes You Feel Alive List', this could potentially form the basis for building a very fulfilling retirement.
Click the link to learn more about Therapeutic Assistant Diploma Program (Gerontology Specialization).