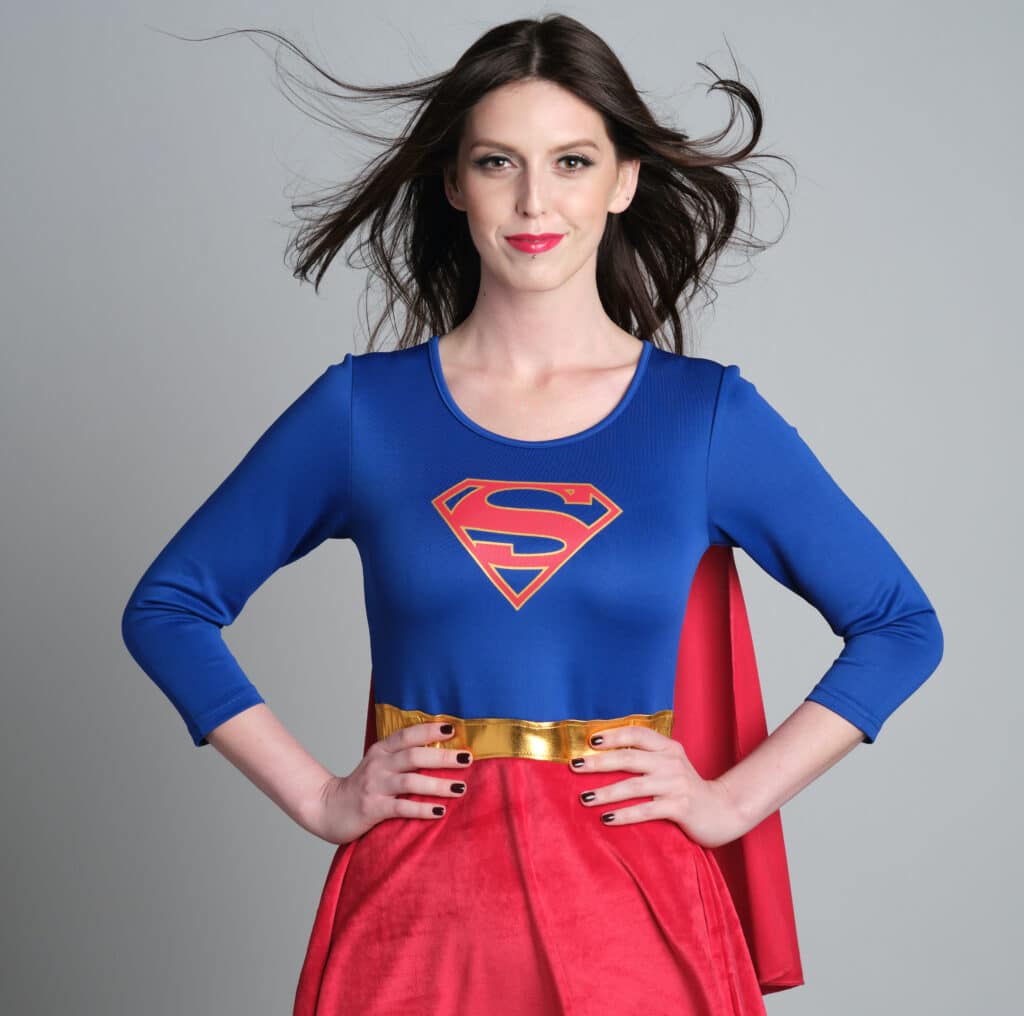 Megan Bowers smiles as she settles into her chair. With humility and a gentle voice, Megan begins to share her story.
A not-so-normal suburban family
"My life was pretty normal until I was 15. My two younger brothers and I were happy. We had mom and dad, a house, and we never had to worry about whether or not we'd have a place to sleep at night. When my parent's addiction caught up with them, everything fell apart," Megan remembers.
Megan assumed the parental role, ensuring her younger brothers got to school on time, fed, and wearing clean clothes. Her entire focus was on keeping the family together. "One of my biggest fears was the Ministry of Children and Family Development finding out what was going on and separating us. We needed to look normal." Selflessly, Megan sacrificed all her time and energy to helping her family.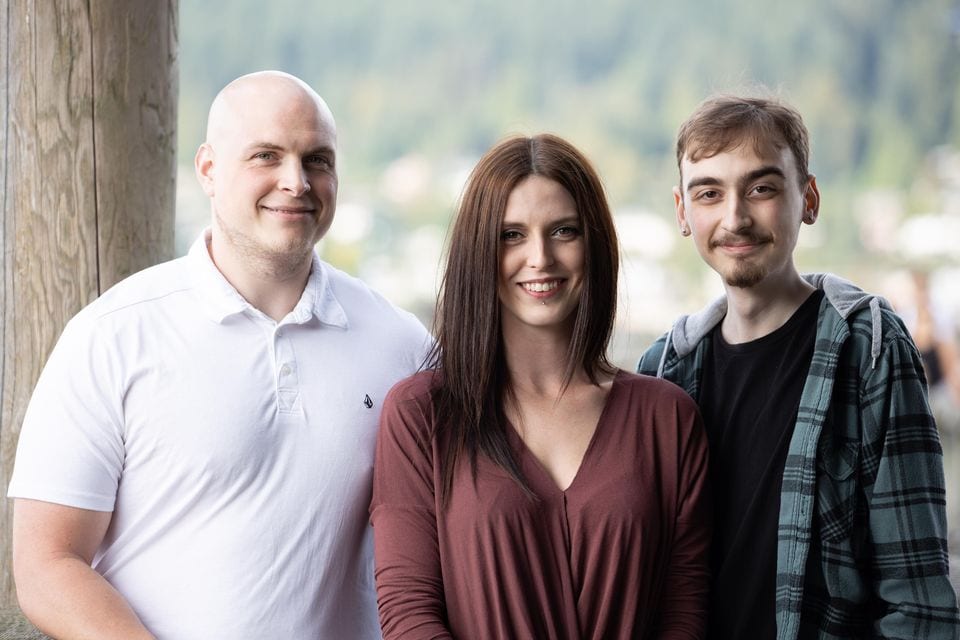 Always there, always caring
So focused on others, Megan barely made it through high school. Remarkably, she did graduate, as did her younger brothers. Given that only 50% of youth in similar circumstances finish high school, this is, in and of itself, a huge achievement. "I was entirely focused on everybody else, making sure they were okay. That was easier than facing how I was really feeling."
Then the unthinkable happened. In 2011, Megan's mom went missing. "She was gone for months. I would call her phone and it would just ring. Then it would go straight to voicemail until finally, the phone was shut off. She vanished. I didn't know if she was dead or alive. It devastated me to realize that my love for her was not enough."
To Megan, from Mom
After three agonizing months, Megan's mom returned. Megan's mom, Jaeson, explains, "When I disappeared, Megan searched for me. She asked everyone she met if they knew where I was. Then she would go home cuddle her little brothers to sleep. She never gave up."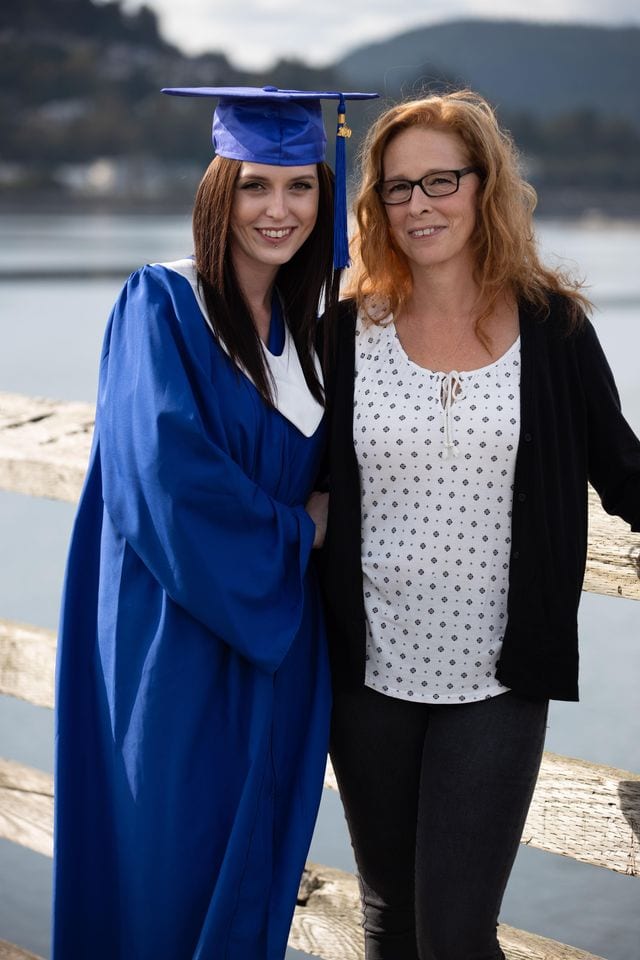 Shortly after returning home, Jaeson got sober. "I can say beyond a shadow of a doubt that I could not have done it without Megan. She gave me my first Big Book of Alcoholics Anonymous. I still use that well-worn copy to help other women recover and I think of my daughter. If the world is looking for a hero, then Megan is who they are looking for."
Megan finds her passion
After supporting her mom through addiction and recovery, Megan began to look for a career with purpose. "My superpower has always been helping people. I am their cheerleader." Megan found Lookout Housing and Health Society. Lookout supports people like Megan's mom, those suffering with addiction and other challenges. At Lookout, her care and empathy were recognized by all, even those who didn't know her story.
Michael Lawson, her long-time supervisor, writes, "Megan volunteered in our art program. I was immediately struck by her calm and empathetic approach to clients. I witnessed her de-escalate people in distress with great compassion." Megan ran the art program for years on a shoestring budget. "In 2019, Megan applied for a casual position. Hiring her was one of the easiest decisions I ever made."
A group to rely on
After a lifetime of helping others heal, it was time for Megan to help herself. With gratitude, she acknowledges those who supported her journey. "I have a group of women who I trust. They asked what I needed to be happy. I said I wanted to go back to school and have a full-time career that I'm passionate about. I needed to prove to myself that I could find success. I wanted a career where I could use the skills people kept telling me I had."
Megan found Stenberg. "I met with a Program Advisor who showed me a video of what a Therapeutic Recreation Assistant (TRA) does. It was everything I was doing at Lookout but with older adults. It felt like the universe was telling me, 'Here is your career!'" Importantly, Therapeutic Recreation resonated with Megan's values. She knew she would be making a difference in people's lives.
The place that changed her
The journey to graduation was marked with challenges and personal growth. "In the beginning, I didn't want to get my marks back. My insecurities told tell me I'd fail. When I did receive my grades, I was surprised and happy. I was getting A's! I began building confidence and that momentum carried me through the program." Like many before her, Megan realized her true potential. "My educational experience was life changing – from my instructors, to the relationships I built with my classmates, and the connections I made with residents during practicum."
"My practicum was invaluable," Megan beams. "At my first placement, I made real connections with the residents. It felt amazing to know I brightened someone's day. My first supervisor still texts me messages from the residents. It feels so special that they still keep in touch." The relationships Megan fosters are profound. She takes the time to really know a person, the whole person.
Get this girl a cape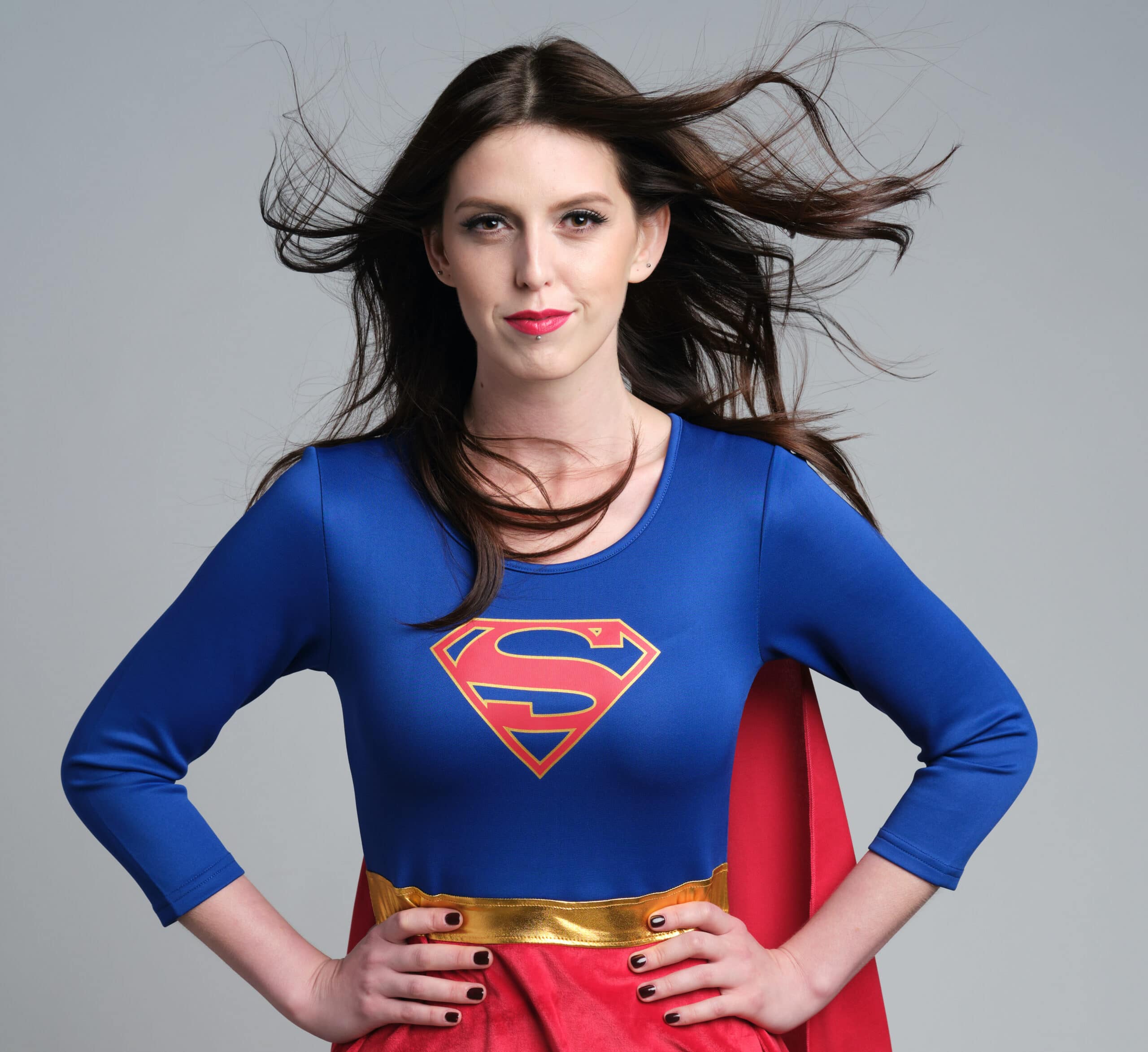 It's been over a decade since Megan saved her family. She has continued to support her brothers and her mom, and helped countless vulnerable people at Lookout. Megan now has the career that she was looking for, bringing joy to older adults in the final stages of their lives. Megan feels complete.
Megan Bowers is a hero in every sense of the word. Her eldest brother, who has been her biggest supporter and inspiration, says it best in a text thanking her for all she's done. "Megan, you are a beast. Not all superheroes wear capes, but damn, let's get you a cape."