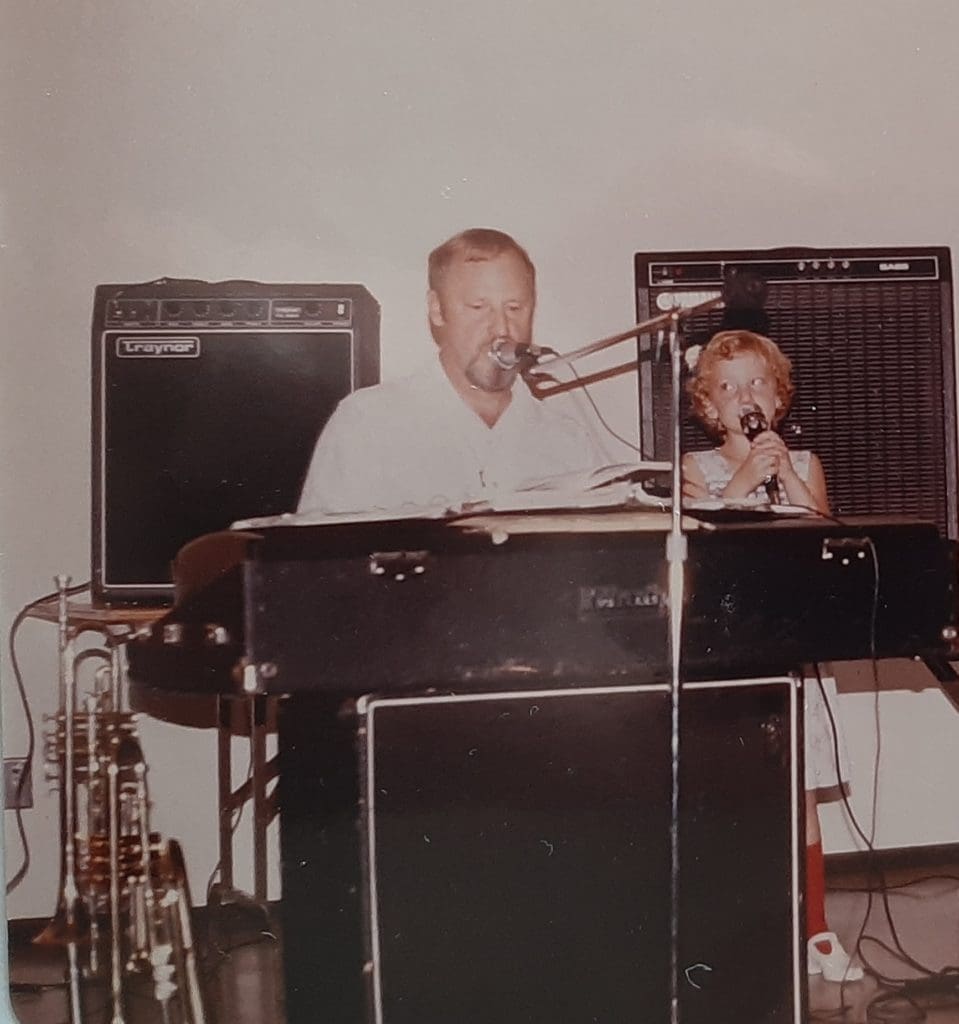 Raised by professional musicians, Natasha Williamson inherited her parents' passion. "Music has always been in my veins. When I was four, I grabbed the microphone from my dad and never put it down. I've been a musician ever since." Natasha played multiple instruments, wrote songs, fronted bands, and made music her life. "My dad was a music teacher in our small town, and I absorbed all his lessons. Being a musician was my first career." Natasha never gave up her ambition of becoming a rockstar but being a hairdresser and later a banker paid the bills. "As a single mom, I put my boys first."
Music is Magic
It wasn't until her father moved into care that Natasha considered a career supporting older adults and enriching their lives. She watched her dad as he walked his journey with dementia, but never lost his aptitude for music. "When I visited, I often found my dad playing the piano. It was amazing to watch. He would sit down with only lyrics, no music, and just play. He never lost the music." Natasha witnessed the positive impact that music and a therapeutic approach to caring for seniors had. The experience was inspiring. Natasha wanted a career supporting people like her dad… she just needed to find a way to do it.
The Makings of a Rec Star
Now certain that she wanted to dedicate her life to supporting seniors, Natasha began planning her next move. "I felt kinship with older adults and talked to a friend about wanting a career working with them. Afterward, my friend saw an ad for Stenberg College's Therapeutic Recreation Assistant program and sent it to me. When I saw the woman in the video playing the guitar, it all connected. That is what I wanted to do."
I wanted my final career to have meaning and to enrich the lives of others. I was born to do this.
In the online program, Natasha connected with people who shared her passion. "Our instructors shared their experiences and stories, which sparked engaging conversations with my classmates. I was always making connections and thinking about how I could bring what I was learning into my future career." A mature student, Natasha "hadn't really done college or any other education for 20 years or so," and was nervous about going back to school. She shouldn't have been. Natasha achieved an unbelievable 98% grade point average in the program.
Her instructors knew Natasha would excel. Cheryl Bain, Department Head and Instructor, says, "Natasha brought many gifts to the program and to the field of Therapeutic Recreation. She has a natural ability to connect and bring joy, wisdom, and a genuine heart that enhances the quality of life for others."
It wasn't only her instructors who took notice. A day after her practicum ended, Natasha received a job offer. She's now working and supporting older adults at two facilities in her home community. "In the program, all the bells went off and everything clicked for me. This career is my calling. I believe that. This profession has so much meaning and purpose. It is my passion."
Finding Harmony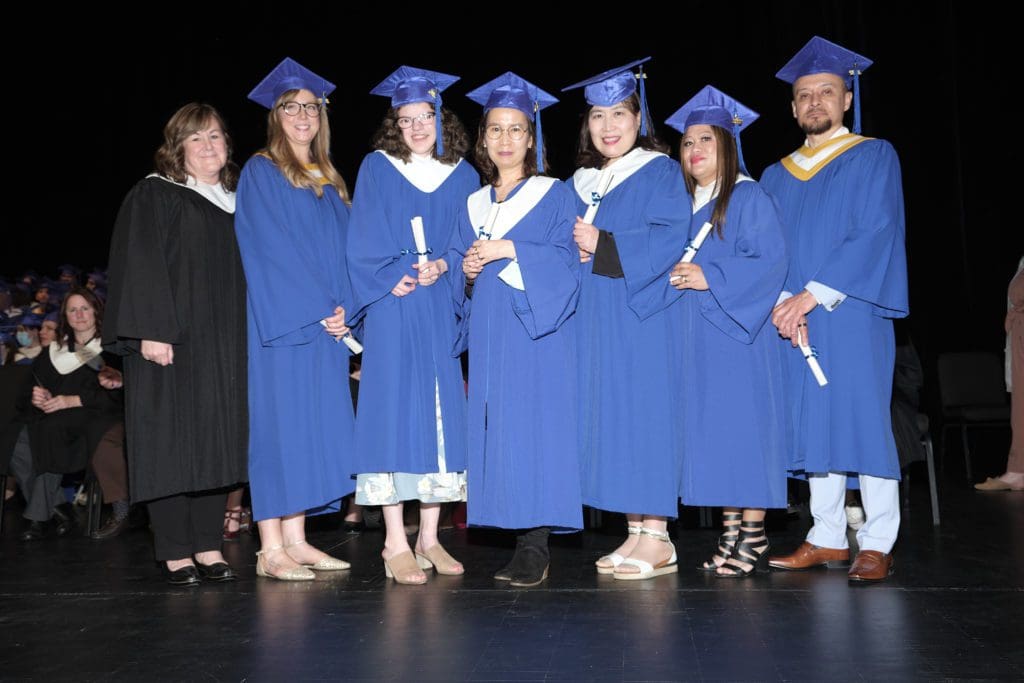 Now, as a Therapeutic Recreation Assistant supporting older adults, Natasha is sharing her love of music and carrying on her dad's legacy. "Where I work, I run a movement program. As music plays, the residents raise their hands for the high notes and sprinkle their fingers down like rain when I play the more dramatic, what I call 'storm' notes. When we do wrist exercises, I even talk about my dad as we pretend to be a conductor, just like him."
Natasha might not be on billboards or headlining stadiums, but she has become a rockstar to the people she supports. As a Therapeutic Recreation Assistant, Natasha has found a career that gives her life purpose and fulfillment. She makes sure the whole person is cared for and continues to make magic with music. "I wanted my final career to have meaning and to enrich the lives of others. I was born to do this."