By the riverside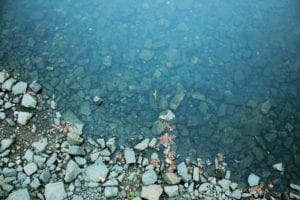 As much as I enjoyed all of the empowering and insightful speeches at Stenberg's Be the Change Conference, it was nice taking a break with a few of my classmates, walking along the riverside and sharing our thoughts about the messages being delivered. One thing we talked about was the free soup kitchen lunch provided by Lookout Society. I thought this was such a great way to get people to understand the reality of what Lookout does and how those in need of support have to lineup (many times in the cold) for a meal.
My classmates and I decided to get sandwiches at a cute, quaint little cafe. One of my favourite things in the world is to break bread over lovely conversations. It was such a nice moment where we shared stories and talked about our different paths that led us to the Community Mental Health and Addictions Worker program.
Grateful for the hurt
Like one of the speakers mentioned, "it can be emotional talking about one's life". I have to agree – we all face challenging obstacles that shape who we are and sometimes leave emotional scars that when revisited, bring us to a melancholic nostalgia. But here we were. Laughing over delicious sandwiches. Despite our disagreements and disputes in class, I must say I am grateful that I can share such profound experiences with these people sitting before me, where we can learn, grow, and cry together.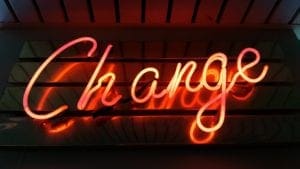 Like Melanie Mark said about being on sports team, you've gotta be there for your team members…look out for them, support them, and have their backs. As we chat, I can't help but feel grateful for the hurt in my life. That is challenging to say but hear me out. Without these hurts, I probably wouldn't have gone travelling or found the motivation that led me to truly live out my bucket list. I may not have felt the need to do something big, which was something that brought me to this conference to hear these transformative testimonies of courage, perseverance and resilience.
Finding solace
One classmate pointed out how encouraging it was to not feel alone in our sentiments towards predicaments of poverty and injustice. To see and hear people be passionate about change and share their ideas of how teamwork can achieve change, rather than as individuals, helps me find solace.
Heading back from lunch was exciting, as Bif Naked was going to wrap-up the conference with her story. I kept thinking of my childhood when "Spaceman" would blast on the radio as my siblings and I did our Saturday morning chores. It may sound like a torturous morning for a child but I enjoyed it because it inevitably led to a game of hide and seek, which made cleaning fun. For us it should have been "hide and clean".
Bif Naked
Okay, back to Bif! I wish I could write about everything she shared as her story was so inspiring. I swear I'm not getting paid to write this but she does have a book called "I, Bificus", where she talks about her journey from adolescence to adulthood, the rough roads of life and the crucial lessons learned along the way. I would like to conclude this blog with some Bif Naked quotes.
"Dreams always come true, just not always how we expect them to."
"We were all having great fun. I learned about their stories as well and loved to piece together some of the interesting puzzles that made up people's histories. People are always revealing their hearts and secrets, and I loved listening almost as much as I loved talking. Everybody has a story."
"My mother's undying faith in me was generally all I ever needed to have faith in myself and to keep going no matter the circumstances. It still is. Life is good because it's meant to be. Life is not a bowl of cherries, it's an orchard of cherry trees with millions of butterflies flying over top."
Change is coming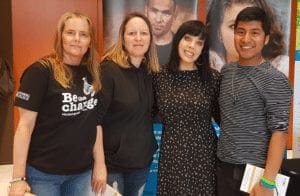 Bif's story is an important and necessary one to be told. I am thankful for her courage and passion that is inclusive and humane. Everyone who shared their words at the conference affected me greatly and I look forward to the stories that are yet to come. I hope for stories of change and progress that allows society to provide reasonable solutions for every individual and not just those of us who lead comfortable lives.
It's a challenging road ahead but I'm excited to know that in all of it, there is support from communities and organizations all over BC. I hope to brainstorm with them some day. For now, I will continue to do what I can, with the resources I have, to spread the message of hope and to continue learning with an open heart. How exciting to be the change.