Bimal Naidu was born in a little village in Fiji, a small island in the South Pacific. Her family was middle-class and ran the local grocery store. Life was paradise until her father passed away at 39 years of age due to a heart attack. "I remember my dad dropping me off and picking me up from school. Now he is my angel from above. I still feel strongly connected to him, and I know he would be proud of his little girl."
Seeking a brighter future for the family, Bimal, her mom, and her brother left everything behind and moved to Canada. After a few years, Bimal returned to Fiji to marry the love of her life, Bijendra, and then brought him back to Canada. When they arrived back in Canada, she continued her career as a hairstylist. "I always wanted to be a hairstylist. As a kid, I remember playing with dolls, styling and combing their hair, and dressing them up. Whether dolls or people, making people feel good about themselves has always been important to me."
I wanted to give others the same level of care my family received. I knew this would be a career I would love for the rest of my life.
Two significant events changed Bimal's future. In 2014, her mother-in-law was diagnosed with cancer and years later, in 2019, her mother suffered a stroke. It was hard to see her loved ones face health challenges, but she was inspired by the care they received, and Bimal imagined herself in a new career as a Health Care Assistant. "I wanted to give others the same level of care my family received. I knew this would be a career I would love for the rest of my life." At 51 years of age, Bimal decided to enroll in Stenberg College's Health Care Assistant Diploma program. She was intent on becoming the best Health Care Assistant she could be.
IN THE CLASSROOM
Bimal excelled in the program and worked incredibly hard. "I received thoughtful feedback, which motivated me to continue giving my all to the class." Bimal graduated with a remarkable 92% grade point average. One of her instructors, Ann Knauer, says, "I am proud to have been her instructor. Bimal was always respectful, polite, grateful, and a positive role model. She demonstrated strong knowledge and understanding of the course content, showed maturity, and collaborated well with her classmates." She supported her classmates and provided constant encouragement. Many considered her to be the "mom" of the class.
"The instructors at Stenberg were so knowledgeable, passionate, and welcoming. I always looked forward to attending classes, which is why I never missed one. They ensured that the class was a safe, encouraging, and nonjudgmental environment." Naturally shy, with reassurance and feedback from her instructors, Bimal became more confident in her abilities.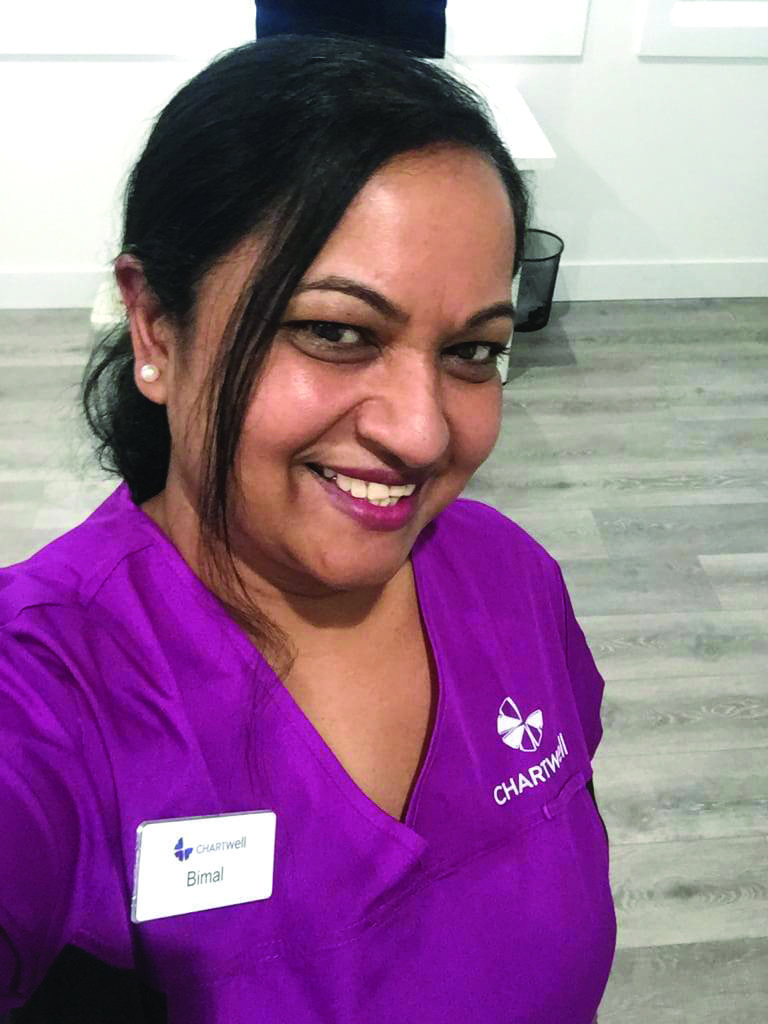 PRACTICUM
Feeling well-prepared, Bimal thrived in her practicum at Chartwell Gardens. Clinical preceptor and now co-worker, Roshini Lal, says, "Bimal is excellent at providing compassionate and empathetic care to her patients. She has a positive and pleasant personality, possesses great teamwork, and cares for her colleagues."
A PROMISING FUTURE
Bimal's hard work has paid off. A month after completing her practicum, Bimal was hired at Chartwell Gardens. Today, Bimal is a happy and fulfilled Health Care Assistant, caring for 10-12 older adults per shift. She works in both Assisted Living and Long Term Care six days a week. She loves supporting older adults by assisting them with their daily living needs. "When I go to work, I care for all the residents. They are my family."
I love going to work every day and putting a smile on their faces while they put a smile on mine.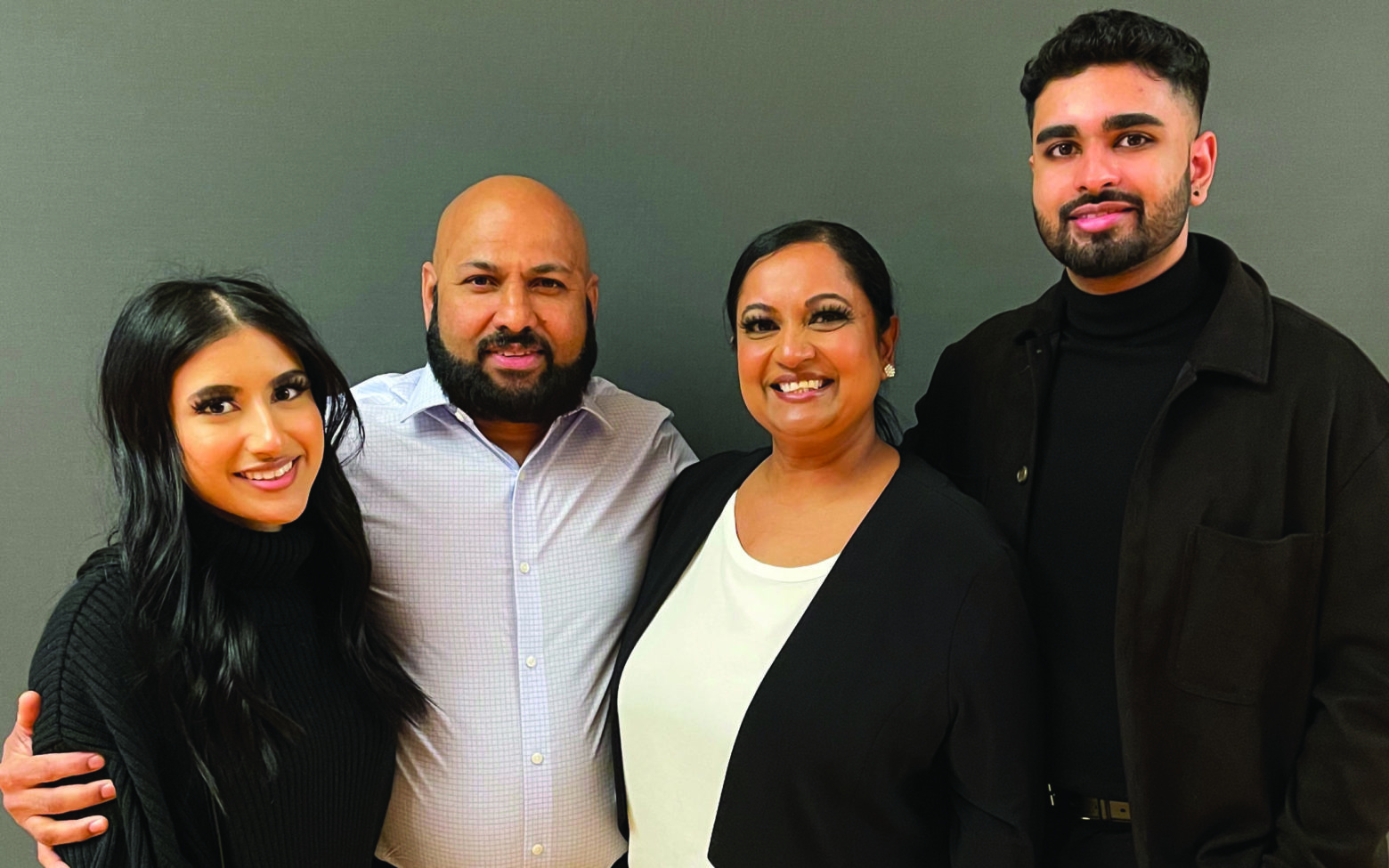 This is the rewarding career Bimal had always wanted. "I have made many meaningful relationships with the residents." Bimal smiles as she shares, "One resident constantly rings the bell because he is lonely and wants someone to talk to. When I respond, he asks, 'Do you have a few minutes to talk to me?' I hold his hand, and we talk. After that, he doesn't ring the bell anymore. That was all he wanted." She gives her all to her patients.
Today, Bimal is exactly where she is meant to be. She is proud of herself, loves her career, and has found fulfillment. "I love going to work every day and putting a smile on their faces while they put a smile on mine."