Fueled by profound purpose, Carla's journey took her from the Philippines to Saudi Arabia, and finally to Canada, each step grounded in dedication and resilience. From a young age, Carla witnessed health care in action: her grandfather's struggles with kidney failure, her two aunts living with Down syndrome, and another aunt working as a nurse in a military hospital. It was the people Carla loves who sparked her passion to care for others. When asked about her childhood dream, Carla recalls, "I always envisioned myself as a nurse or a doctor. I wanted to devote my life to helping others."
FAMILY FIRST
After earning her Bachelor of Science in Nursing and volunteering at a clinic in the Philippines, Carla headed to Saudi Arabia to gain work experience. However, back home, her family was facing the challenges of her grandmother's cancer diagnosis and her great-grandmother's declining health. Feeling the weight of responsibility, she left her life in Saudi Arabia without hesitation. Carla returned home to the Philippines, prioritizing her family and caring for her loved ones.
A NEW CHAPTER IN CANADA
In 2020, after the passing of her great-grandmother, Carla's drive for personal growth and her calling to serve others led her to seek opportunities in Canada. To enter into the healthcare field in Canada as soon as possible, she chose to become a Health Care Assistant. Studying at Stenberg College helped her learn more about her new home country and its diverse healthcare landscape.
The program introduced Carla to practical skills and perspectives that she could apply within a home support agency or assisted living facility. Preparing to become a primary caregiver, Carla received both practical and theoretical training to support older adults in maintaining their independence, and improving their daily life.
Ms. Aqui's unique ability to bond with and understand clients from various backgrounds is remarkable.
With an impressive grade point average of 96%, Carla stood out, not just academically, but also interpersonally. Marilyn Limvalencia, one of her instructors, describes, "Carla is amazing in every way, always ready to help others. She is excellent in all aspect of her studies. She always brings a smile to the room."
Another instructor, Jenna Buchan, praises, "Carla was ready for class daily, took initiative, participated, and actively engaged with classmates in a positive manner. She was an example for students through her leadership and communication skills. Overall, Carla excelled in the learning environment."
I always envisioned myself as a nurse or a doctor. I wanted to devote my life to helping others.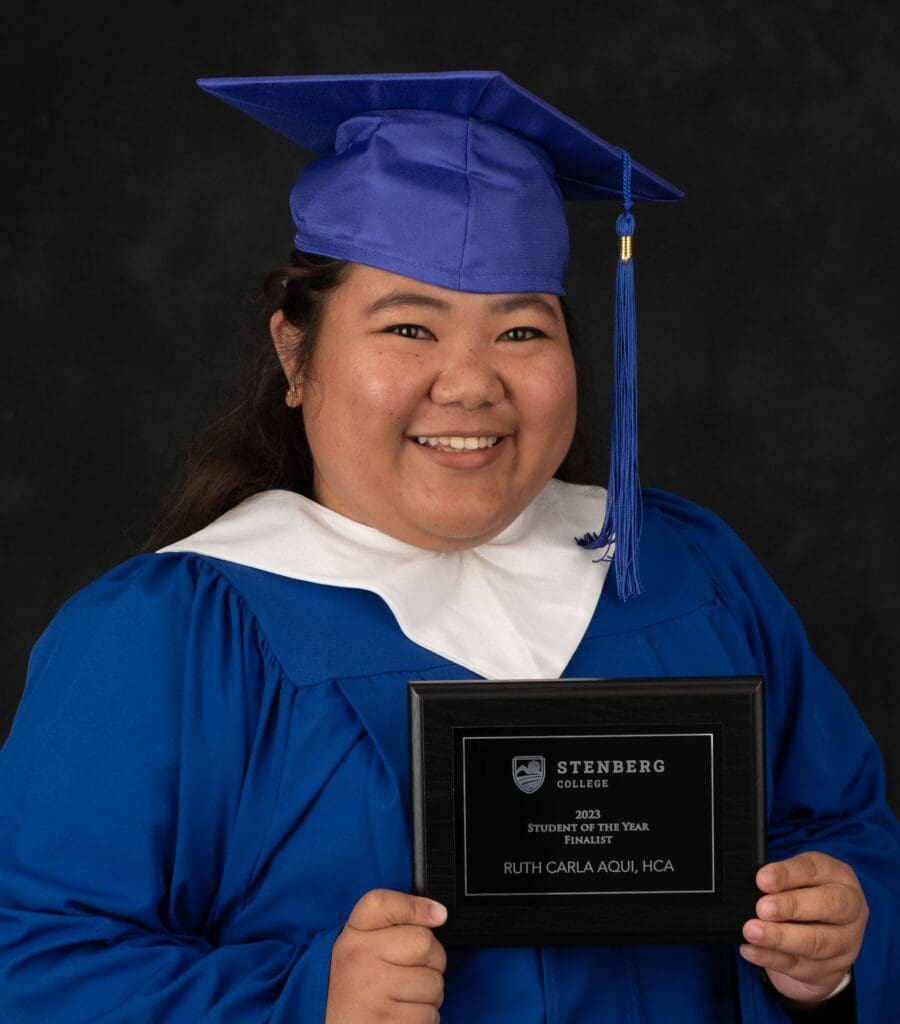 FROM CLASSROOM TO CAREER
During the Health Care Assistant program, Carla engaged in a two-month paid cooperative work experience, applying her classroom knowledge to real life situations. Her knowledge and work ethic caught the attention of Comfort Keepers, a company that provides award-winning, in-home care for seniors and others in need. They were so impressed by her abilities that they offered her a position as soon as she completed her co-op term. Staffing Coordinator at Comfort Keepers, Sweet Morales, says, "Ms. Aqui's unique ability to bond with and understand clients from various backgrounds is remarkable."
Additionally, recognizing Carla's commitment to excellence in caregiving, Comfort Keepers offered her permanent employment, and supported her immigration application through the Labour Market Impact Assessment program (LMIA). Liz Lewington, Nurse Manager at Comfort Keepers, shared, "Carla has been an inspiring caregiver not just for her clients but her colleagues as well. She is an empathetic caregiver that sees her clients holistically and provides impeccable client-centred care. She brings her warmth, kindness, and caring to every interaction."
OVERCOMING BARRIERS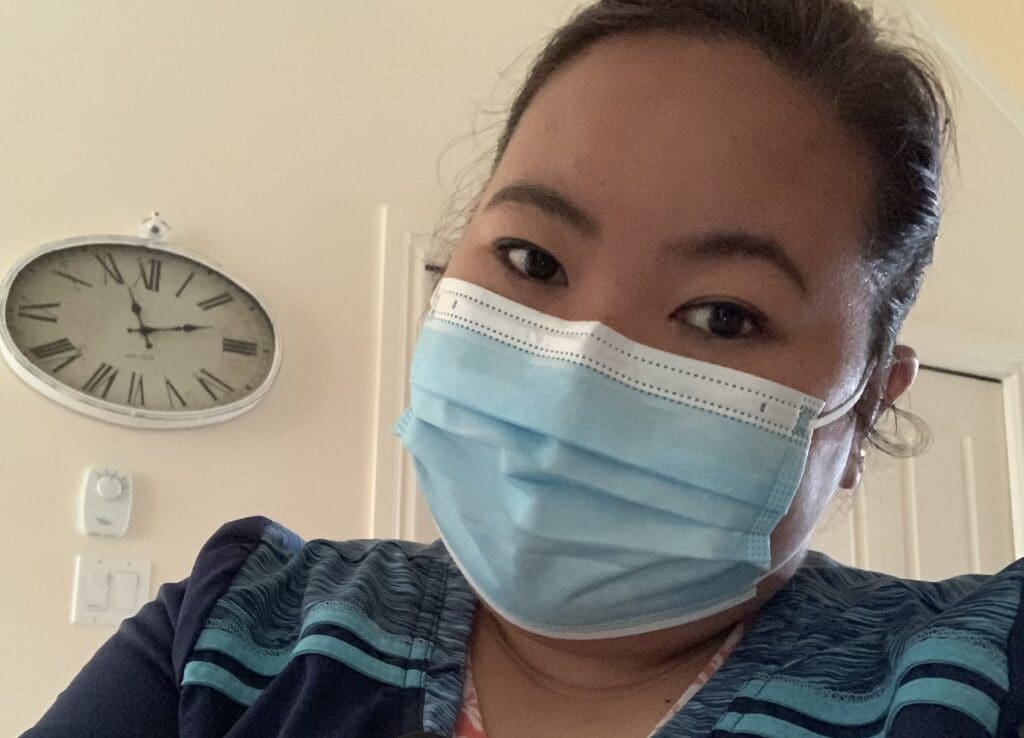 While her professional path has been rewarding, living in Canada has brought its own set of challenges. Carla faced realities to which many newcomers can relate. While experiencing homesickness and occasional bouts of loneliness, the cold winter was especially chilly for an immigrant from a tropical country like the Philippines.
As Carla gradually adapted to Canadian culture and climate, she also had to manage a long[1]distance relationship. Being oceans apart from her boyfriend in Taiwan wasn't easy, but Carla's commitment to caregiving kept her motivated. For Carla, every obstacle was an opportunity, every hurdle was a stepping stone toward building a new life.
"Carla has been an inspiring caregiver not just for her clients but her colleagues as well."
A BRIGHT FUTURE AHEAD
Carla is optimistic about the future. With a stable career in a new country, Carla and her boyfriend are planning to get married next year. They dream of starting a family. Life is good.
When asked about her love for healthcare, Carla responds with enthusiasm, "It's not just about assisting the elderly for me. My current role enables me to support clients with differing needs. Whenever someone needs assistance, I'll be there to help."