"I needed help in my adolescence but I had no one to talk to. I didn't have many friends and my family was emotionally distant." Feeling lost and alone for much of her formative years shaped the person that Jessika Thickson has become. Understanding how it felt to be unsupported ignited her desire to be a pillar for others. "I knew what I needed in those moments and I wanted to be that support for someone else."
To help others, Jes knew she needed to help herself first. She sought guidance from a counsellor and a support worker. "I was in my support worker's office crying uncontrollably, saying, 'I want to do what you do, but I can't.'" She was encouraged to see her problems as challenges and learned that resiliency requires courage. Two of the most important people in her life, they inspired her to pursue a fulfilling career.
An evolving outlook
Jes began working for a not-for-profit organization supporting adults with exceptionalities. "Finding purpose put a new spin on my life. My clients relied on me to be there for them. They counted on me and I counted on myself." In giving to others, Jes received so much in return. This was a delightful surprise for her. "I went into the field wanting to help people and in return, they helped me."
Jes excelled at harnessing external resources, such as community services and family support. However, something was missing. She recognized that having the ability to support clients' internal resources, such as resiliency and emotions, could create permanent change. With a desire to better support her clients, she pursued a career in counselling.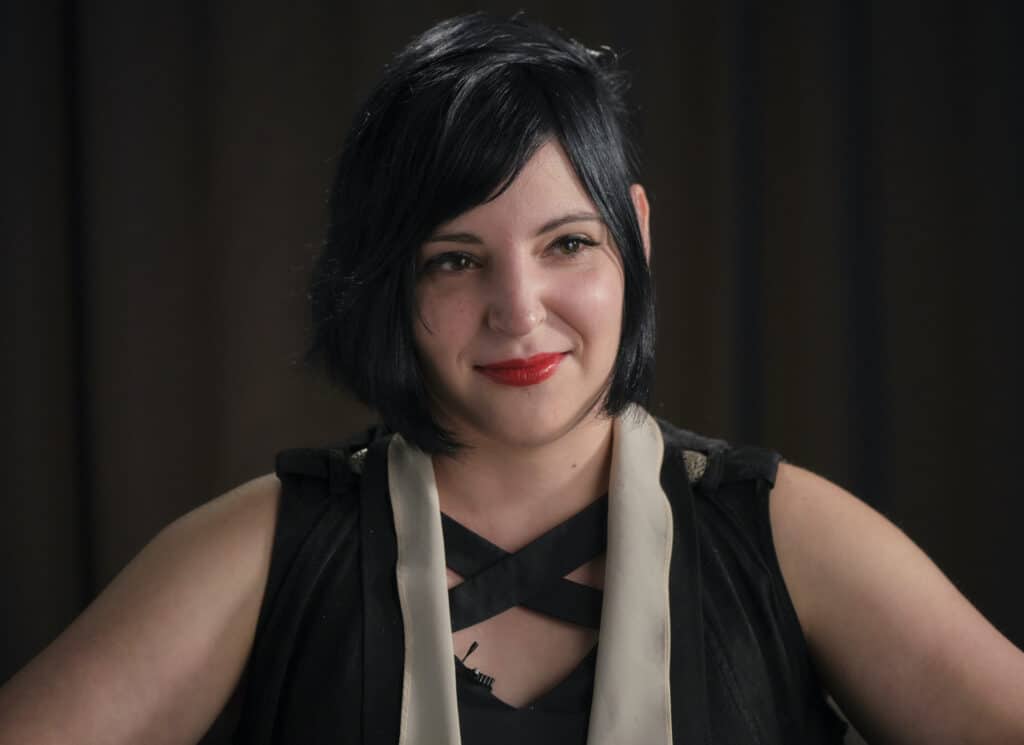 Believing in herself
After attending a workshop presented by Stenberg College, she enrolled in their Counselling Therapist Diploma program. "I attended a workshop on childhood trauma presented by Dr. Saira Sabzaali. She inspired me greatly. I felt like she was speaking to me and that I needed to learn from her." Dr. Sabzaali was the first of many instructors who guided Jes along her journey.
Jes describes her first day like a Charlie and the Chocolate Factory moment. "I felt like I had won a golden ticket. I was so proud of myself." Through the course of the program, "I learned how to believe in myself." One of the most valuable lessons she learned came from her instructor, Dr. Faizal Sahukhan, who said, "Do your own work and the counsellor will come."
Creating a ripple effect
After moving out at age 16, Jes offered a home to others that she herself lacked. She opened her heart and door to many people. Her home became a place of refuge. "Whether you were evicted, needed a place to detox, or missed the last bus out of town, you were welcome at my place."
Like she has done all her life, Jes continues to provide support to others but now with the tools she once lacked. "It's incredibly rewarding to watch my clients grow. It all starts with the self. While we can't change others, changing ourselves can influence those around us. It's a beautiful ripple effect."
One of Jes' instructors, Christina Savage, MA, acknowledges Jes' growth and aptitude for the field. "Her presence makes a person feel special, noticed, and valued. Jessika has learned from her own difficult and painful lived experience. She plants seeds of hope for clients and nurtures them with the utmost care until they begin to transform and eventually blossom."
Finally, free
Jes reflects on her experiences in the Counselling Therapist program. "I feel so free now. I know who I am. Before Stenberg, it felt like I was hiding from the world. I hope to give my clients all the things I needed when I was a teenager. I want to guide them through a process of self-exploration, so they can gain a stronger sense of self-awareness and the ability to change their own lives."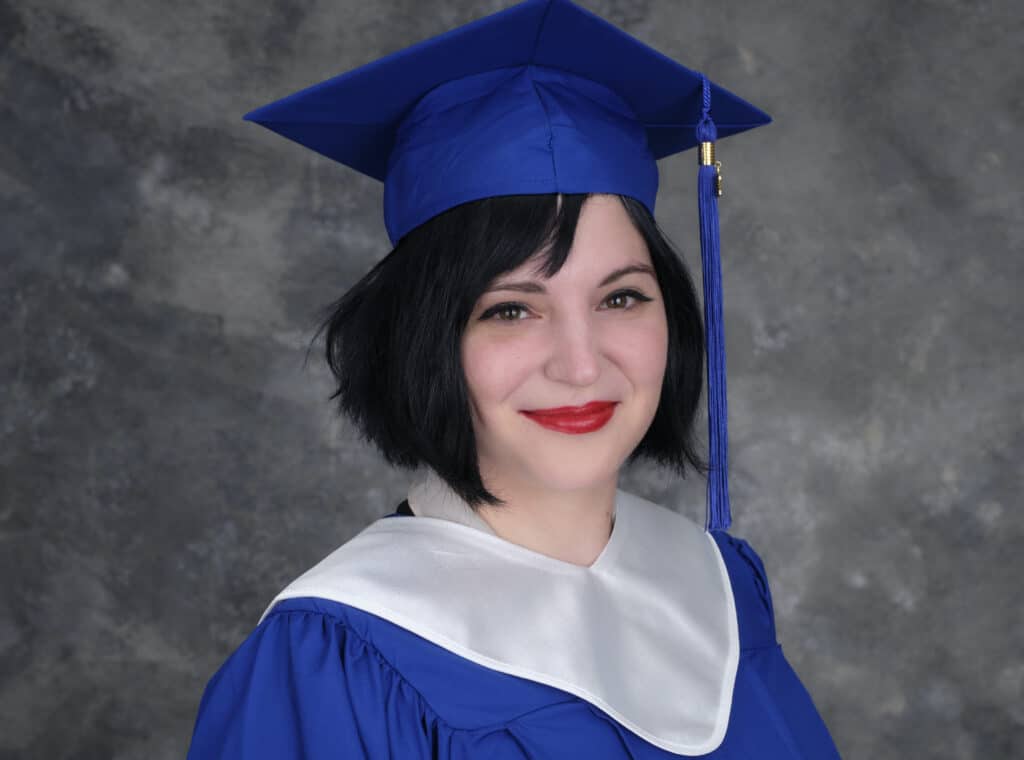 Jes plans to open a not-for-profit group home for youth with one of her best buddies from the program, Morley McElwain. Jes and Morley had gained significant experience working with youth during their practicum experience and it resonated with them. Through the group home, they will support youth dealing with substance misuse, mental health issues, and homelessness. Jes has ended up where she started – home.