The world has gone through a major shift in the last two months caused by COVID-19. Most of us have had to transition from commuting to school and work to doing our work and attending our lectures online. In addition to the transition of the Counselling Therapist program online, I also had to transition to speaking to my counselling clients on the phone instead of in person.
Many of my clients, like most of us, are going through many different emotions during this uncertain time. Many of us are probably feeling anxious, bored, frustrated, and scared. However, I think many of us could also be feeling a sense of gratitude and hope when we see the kindness of others. Frontline workers have been working tirelessly to keep us safe and restaurants and small businesses have been donating to less fortunate members of our community. I am amazed at how members of the community have been coming together to volunteer to deliver food and other necessities to people who need it the most at this time. People have come together to support one another.
Self-care tips
In addition to ensuring our physical health, it is also very important to maintain our mental health. Physical distancing can have us feeling lonely and in some cases, isolated. In my opinion, self-care is especially important for maintaining mental health during this time. I have been encouraging my clients to try and do the following three things every day to help with their health:
Going outside
Staying connected
Doing what you love most
Going outside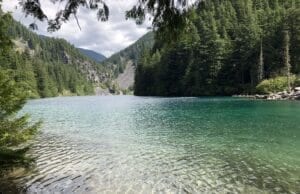 Thousands of years ago before society was built into what it is today, humans lived in nature. They hunted and gathered food and materials and spent their entire lives outside. Eventually, people began building structures for shelter. Thus, began the evolution from living in nature to living in what would become modern-day homes.
It may be thousands of years since our ancestors lived outside but I believe most of us have an innate desire to spend time exploring nature. I have encouraged my clients to go outside and get at least 30 minutes of fresh air every day. Fresh air is good for our physical and mental health. Nature allows us to clear our minds. Being out in nature also releases natural endorphins in the brain, which allows us to experience joy and pleasure. Along with the release of natural endorphins, the sun's rays provide natural vitamin D, which is necessary for our physical health and vital for our mental health.
Staying connected
Physical distancing is challenging. Overnight we went from seeing our friends and family in person to talking to them through a screen. Everyone I have talked to has said that being unable to physically see their loved ones has been difficult. Some people have told me that being physically distant from others has caused them to isolate themselves. I have been telling clients and loved ones alike, to stay connected.
During this pandemic, I think it is extremely important to be checking in on friends and loved ones. I have been planning online coffee and dinner "dates" with friends and family where we dress up and have dinner together as if we would if we were physically in the same place. I recommend everyone who can set aside time to have virtual hangouts with their friends to do so. This has helped me feel there is still a sense of normalcy in my life because I am still making plans to see people, even if it is virtually.
Doing what you love most
Along with staying connected, this is also a good time to spend more time on our hobbies. All of us have hobbies – something that we love to do in our spare time that brings us joy and peace. Our hobbies can help provide healthy distractions. Setting aside one to two hours per day to do some of these things will help to recharge batteries and provide stress relief. Often, most of us are so caught up with work, school, and other responsibilities that we don't have time to prioritize our hobbies. By intentionally setting aside time to work on hobbies there is a greater chance to follow through and committing to the hobby.
Alternatively, some of us feel guilty for dedicating time to do something seen as enjoyable. I believe we neglect to do the things we love the most because of feeling guilty. I know if I sit down to do something I enjoy, I experience guilt. I often believe I should be doing things that bring me closer to accomplishing my goals but it is okay to put yourself and your happiness first. It is also okay to feel disappointed, frustrated, scared, relieved, grateful, and happy all at once.
This pandemic is completely new for most people in the world – I have never experienced anything like this in my lifetime. It is completely normal to have days that may have more difficulties than before life shifted. The above tips have been helping my friends and family, my clients, and myself during these days. I hope you also find these tips helpful.
Stay safe everyone!
Check out a video of our Counselling Therapist Program.