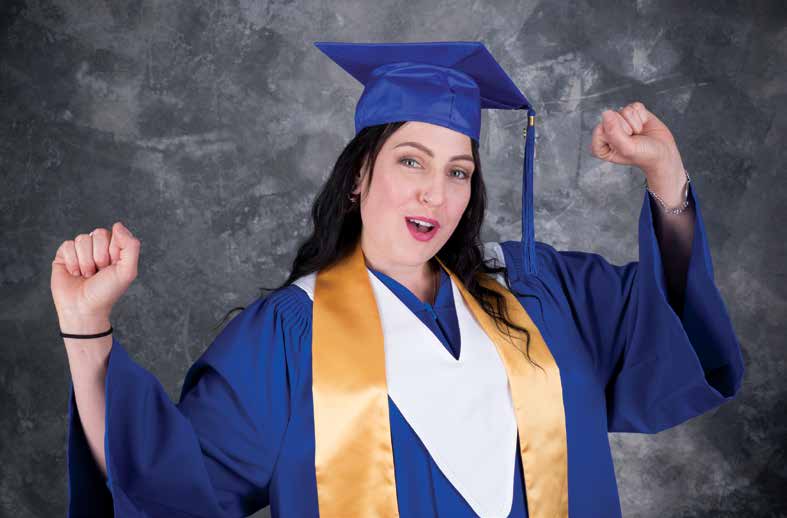 How Tara turned her pain into purpose
"I needed to figure out how to live with it. It doesn't mean that the hurt is gone and that I don't think about it every day… but knowing it was out of my control gave me energy to move in a better direction instead of being stuck in sadness."
As Tara said goodbye to the grief group she once founded, she had come to terms with the loss of her baby girl, Cora Beth. It didn't mean she had healed, it only meant she accepted what happened and was ready to live her life in a meaningful way.
The Beginning
Raised in Winnipeg by a single mom, Tara learned early on that she wanted to contribute positively to the lives of others. "I saw how hard my mom worked to get on track and take care of us. I had a heart for supporting people."
When Tara's mom fell victim to a hereditary disorder that left her a quadriplegic, Tara was further inspired to help ease people's struggles. "It was so hard for her to get support. I wanted to see fewer people go through that."
However, an opportunity fell into her lap and Tara went to business school. For nine years she worked at Investors Group until she decided it was time to move on, "I felt I wasn't helping people in the way I wished I could."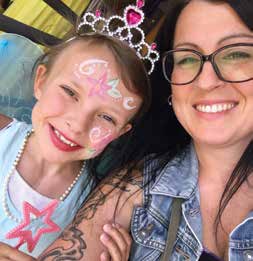 Ayla Grace
There were many factors leading Tara to make a change, one being the heartwrenching journey she went through with her children. When Tara was 17-weeks pregnant with her first baby, Ayla Grace, she was told that Ayla would be born with a heart defect and might have Down Syndrome.
She was given the choice to terminate the pregnancy, but valuing all lives and having grown up surrounded by diversity, this decision was simple for Tara: her baby was her baby, Down Syndrome or not.
Although Ayla was born without Down Syndrome, her heart defect necessitated four open-heart surgeries within three years. A fighter, Ayla is now a healthy, happy nine-year-old girl with a name that symbolizes female strength.
Cora Beth
Six months after Ayla was born, Tara became pregnant again. Although there was only a two percent chance of having another child with a heart defect, Cora's heart condition was serious. For nine days, Tara got to be with Cora.
She held her and loved her dearly before she heartbreakingly passed. "It was painful. I spent a lot of time at Children's Hospital and I met a lot of children with diversities. I think that's the moment I knew where I belonged… taking care of people with various diversities and different abilities."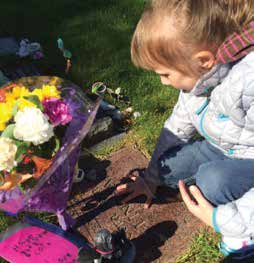 With this in mind, Tara began volunteering at Avalon, a women's centre in White Rock, where she supported individuals overcoming addiction. Her volunteer work quickly led to employment, where she happily stayed for five years.
Strenght
It took time to accept the tragedy that struck Tara's life and it wasn't an easy transition, but resilience and perseverance stood by her as she faced her grief. "I had to think about what would make me happy and I knew it would be giving back and helping."
As she made plans to pursue a new career path, fate took its turn with Tara's future. Tara lived near Semiahmoo House Society, an inclusive space providing programming, employment training, and support to individuals with developmental disabilities.
Tara explains, "I was always drawn to that place and couldn't put my finger on it but I knew, someday I'd work there. A friend of mine who worked at Semiahmoo said Stenberg was the best place for the Community Support Worker program, so I called and quickly enrolled."
Today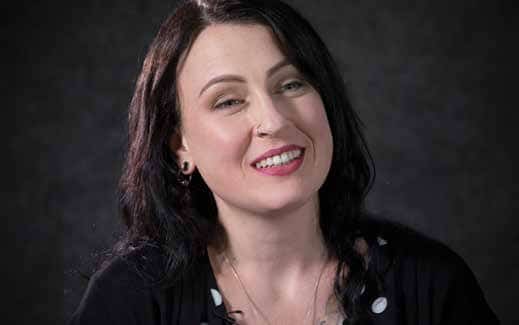 Today, Tara is a Stenberg College graduate and a Personal Development Worker at Semiahmoo House. She works with people she believes in and supports them in learning about things they're interested in. Whether it's swimming, volunteering at the food bank or enjoying music therapy, Tara is passionate about the work she does as a Community Support Worker.
She sees the value in the people she supports, but more than that, she's grateful for the value they contribute to her life. Since her first encounter with the folks at Semiahmoo House, Tara felt at home. "I feel comfortable here. These are my people and I want to follow them. I belong here… this is what I'm passionate about and I show that through my work."