From going with the flow to taking charge of her life
"I was very shy," Jasmine Chang confessed. If you were to meet Jasmine today, you would not believe that this outgoing Licensed Optician was once a shy, reserved person.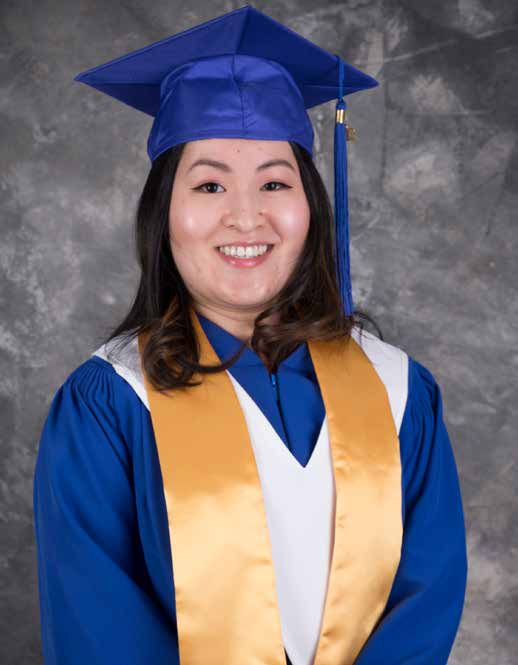 "WHO AM I?"
Like most young immigrants, Jasmine also struggled to seek an answer to this question. Fitting in was always a dilemma for Jasmine, who grew up in a traditional Taiwanese household. "My parents had different expectations at home. When I was at school, it was a Canadian environment. It's like two different worlds and you have to adjust in both."
READY FOR A NEW CHALLENGE
"My parents built me up to be future doctor Chang, or a CPA or some other huge label," Jasmine shared. After graduating from high school, Jasmine studied Health Sciences at Simon Fraser University.
She had wanted to work in public health and when she was offered a part-time administration job at Canadian Blood Services (CBS), she was thrilled. Years passed by and Jasmine finished her Bachelor of Health Sciences but kept her job at CBS. She loved what she did but it lacked a social aspect.
At 25 years of age, Jasmine realized that she was ready for a new challenge. "The old me was definitely less confident because I didn't know what I wanted to do. I didn't see my future in that job. If I talked about work, I limited it to 'good, you know how it is, just getting a salary, it's fine'," Jasmine remembered. "I realized I needed to talk to other people and be assertive because I used to be like, 'okay I'll just go with the flow'."
A part of her lack of confidence came from falling into a routine in a repetitive job. Once she realized this, Jasmine started looking into other options. Fortunately, her passion was a stone's throw away.
FINDING HER PASSION FOR EYE CARE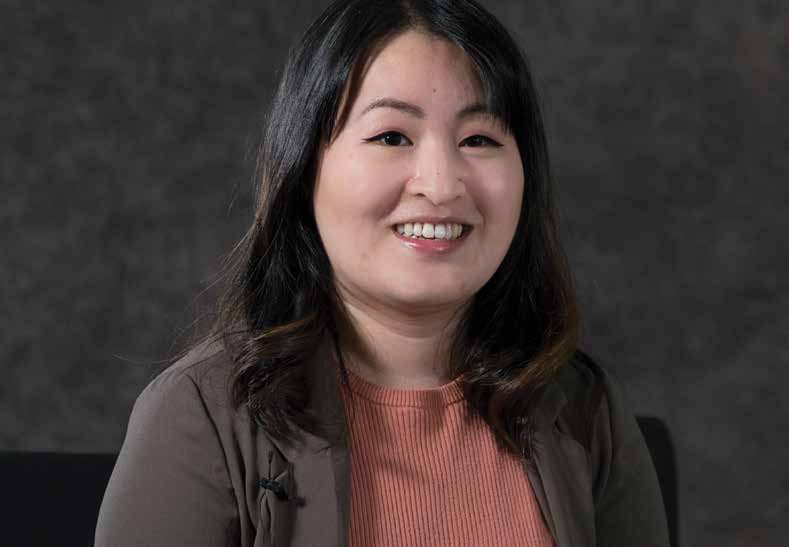 Jasmine's mom had worked as an optician. "She really, really loved it. She likes to talk to people and I like it too," Jasmine shared. After talking to her mom and some friends in the industry, Jasmine decided to enroll in the Optician Diploma program at Stenberg College but convincing her parents to understand this decision was tough.
"'Oh you're not going to do a Master's or PhD?'" was her parents' initial reaction. "I told them that's not what I want and I shared where I saw myself, my goals, and they understood. It was difficult for them to absorb it but eventually, they came around."
Within two months of the program, Jasmine knew she had made the right decision. The combined delivery format of the program allowed her to continue working at her job while pursuing her passion. It was the hardest she had ever worked in her life and the payoff made it all worth it.
"I think finishing the program proved to myself that I could do anything. I could work under pressure as I had a job while being a fulltime student. It made me realize that I can handle that responsibility and prioritize."
BREAKING THE MOULD
Although Jasmine did the program online, the highlight for her was her fellow students. Jasmine recalled her experience as a distance student, "Sometimes when you're older, or you finish school, you're like, 'okay, I think I'm done making friends.' I found that in this program I made close, great friends.
We would we set up group study times depending on peoples' work schedule. We'd meet at the Surrey campus, in the food court or the library and then we'd go over notes or ask questions. It was really great. We were really close with our instructors too."
After finishing the program, Jasmine passed the national licensing exam in her first attempt and is now a Licensed Optician and Contact Lens Fitter at IRIS. Taking control, earning this title and being able to help others has not only boosted her self-confidence but has revived her personality as well. "I am more confident, happier, more vibrant. I see a future in it and want to move up as a manager in the next five years and then eventually own my own store."