"If you asked me at age 17 what I'd be doing at 26, I would not have said that I would have moved away from my family in England and be living in Vancouver," Emily Privett reflects. Emily grew up in the small, picturesque town of Banstead, Surrey on the outskirts of London, England. Surrounded by a loving and supportive family, the passion to help others was instilled in her at a young age, as she supported her grandfather after he suffered multiple strokes.
A self-confessed "momma's girl," Emily spent a lot of time in her mother's optical store, doing homework and helping out. She never imagined following in her mother's footsteps. As a teenager, she really didn't know what she wanted to do when she grew up. With much uncertainty, Emily chose to pursue geography at Manchester University.
Before university, Emily's mother encouraged her to work at a local optical store. "It was really the first job that I'd ever had, and I enjoyed it. I liked helping people and having that interaction with them. Every day was different." But Emily still didn't see opticianry in her future.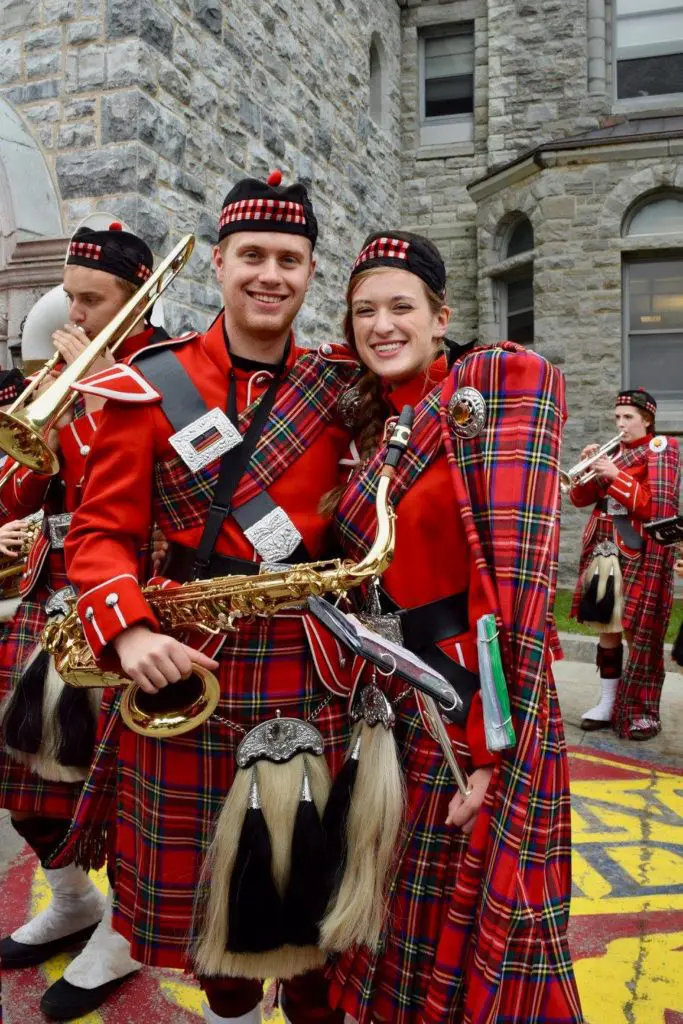 IN AND OUT OF LOVE
In her third year at Manchester University, Emily went abroad on exchange to Queen's University in Kingston, Ontario. The one piece of advice Emily's mother gave her when she left to study abroad was, "DO NOT FALL IN LOVE." After joining the marching band at Queen's, she fell out of love with geography and in love with a boy in the marching band, Alex.
After graduation, Emily moved to Canada to be with Alex, who was finishing off his final year at Queen's. Emily again disregarded her mother's advice and accepted the first job she was offered. However, she quickly realized that working in a deli wasn't for her. About two weeks into her job at the deli, she got a phone call from the manager at Hakim Optical, where she had also applied, offering her a job. She submitted her two weeks' notice and began working at Hakim.
FOCUSED ON HER FUTURE
After a month, her manager asked if she was interested in becoming a Licensed Optician. Surprisingly, it was not something Emily had ever seriously considered. As the months progressed and she reflected on the career, she realized how passionate she had become. She also realized that to provide the best information and service to her customers, she still had so much more to learn. She decided to become a Licensed Optician.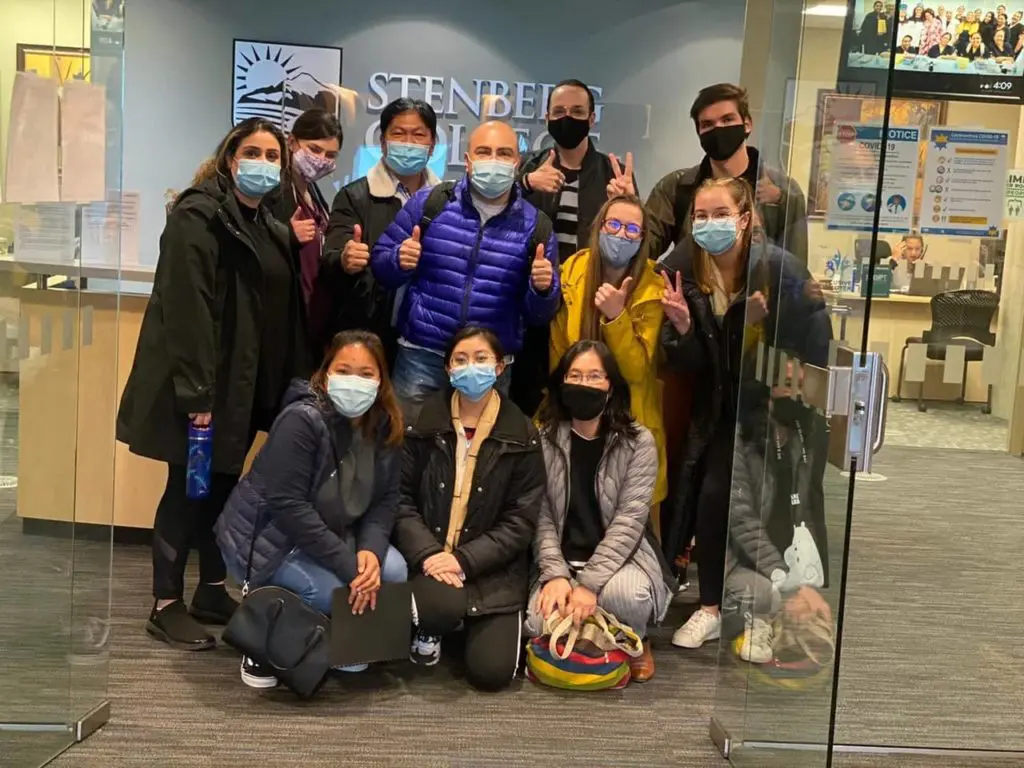 With plans to move out west to Alex's hometown of Vancouver, Emily began researching Licensed Optician programs and found Stenberg College. Emily was pleasantly surprised with the smaller class size at Stenberg and enjoyed how "close-knit" she and her classmates became. She gave her all to the program. "I was excited to learn. I wanted to make friends. I really wanted to get involved, because this was my industry, and this was where I was going to be for the next 25 plus years."
A BRIGHT FUTURE IN SIGHT
It's amazing what can be accomplished when one finds their passion. Emily excelled in the program, achieving a remarkable 98% grade point average. Her instructor, Raj Mann, said that it was "such a joy" having Emily in the class. Another instructor, Kim McEachern, said that "Emily is the type of person you like to be around." Emily became a leader who selflessly supported her fellow classmates with their learning. "Helping them, helped me, because the best way to learn is to teach," Emily explained. "It was fulfilling because I was helping them."
Emily was hired right out of practicum at The Optical Boutique. Only two months after completing the program, Emily passed her National Alliance of Canadian Optician Regulators (NACOR) licensing exam and became a Licensed Optician. As she reflects on life in Canada, a place where she discovered two passions, she smiles, "I am happy where I am at the moment, and I know where I want to go. I get to do what I like. I get to interact with people every day and help them. It's given me such a strong sense of purpose."
Inspired? Click here to learn more about our Licensed Optician Diploma program.