Once blind, Gabriel now sees a bright future before him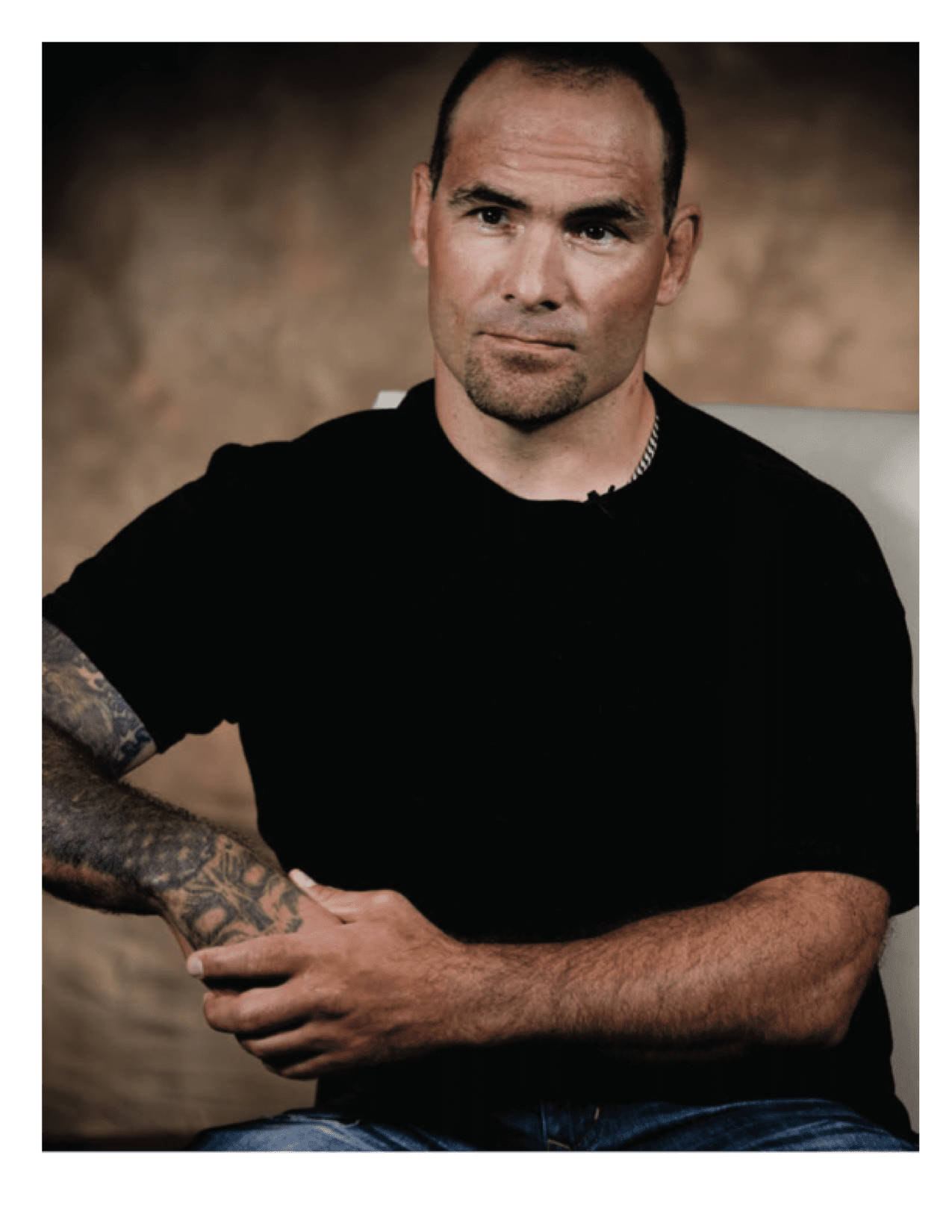 As Gabriel adjusted his graduation cap and smiled for the flashing camera, he mused aloud, "Man, how did I get here?"
Gabriel (Gabe) Stockless, a graduate of the Community Mental Health and Addictions Worker program, is Stenberg College's 2017 Student of the Year. He is employed at Lookout Housing and Health Society where he provides harm reduction on The Surrey Strip on 135A street. The street is about 500 meters long, and lined with 70 – 80 tents. These are people's homes and contain all their belongings, all their worldly possessions. It is a place where the lack of subsidized and affordable housing in Metro Vancouver is most evident; drug addiction and mental illness are widespread, and the judgements hurled at the people who reside there are often based on ignorance and misinformation.
Tent by tent, it is Gabe's job to go down The Strip and make sure everyone is hydrated and safe. Rain or shine, Gabe fills up his water cooler, straps it to the back of his bike, puts on his helmet and rides.
"Water! Does anybody need any water!" This is Gabe's call as he slowly traverses the 500 meters of tents filled with people who need his help. Gabe explains, "An addict will go to any length to get drugs and alcohol but that doesn't include getting water. If I can keep them well and healthy, make sure they're hydrated and using safe materials, maybe they'll make different decisions about themselves and change their lives. If one person out of one hundred makes it, I've done my job."
WHO IS GABE?
Gabe has a stern face, an imposing stance, and a muscular build adorned with tattoos. A host of stereotypes urge you to avoid eye contact. But these are all surface, and his physical attributes do not speak to the true depth and character of this man.
In a moment, all preconceptions are dismissed as his booming laugh fills the room and a wide smile spreads across his face. You can see it in his eyes – he is kind.
Who is this guy? Who is this man with a personality larger than life and a passion he can barely contain? He is Gabriel Stockless, and he's a man who gives a damn.
A MARINE IN OUR MIDST
As Gabe passes each tent to offer water, sunscreen, and clean supplies, he stops to chat. Genuinely wanting to know how each person is doing, Gabe's 500 meter journey takes him over an hour to complete. On one such journey, a woman beamed with excitement as Gabe came by with water.
"Gabriel! Check out my new tent. I've got cooooool happening with this tent."
Gabriel laughed as he joined in her excitement. Gabe is a friend to the residents of The Strip, and before leaving a tent, he makes sure to search for any red flags. His eyes scan all aspects of the scene in front of him. Gabe is doing more than just making sure everyone is hydrated – he's making sure everyone is safe.
THE BEGINNING
What inspired such passion in this 42-year-old? How did Gabe become "the Narcan guy?" A man who saves lives by reviving overdosed individuals, who advocates for addicts to live in safe conditions and who is on constant alert, ready to run and save a life at a moment's notice? To understand him, let's go back to the beginning.
Though he didn't know it at the time, Gabe was born into chaos and dysfunction. With an older brother serving time in juvenile detention and a father working as a guard in a penitentiary, his childhood was full of contradiction and confusion. But this was his normal. When his family uprooted and moved from Montreal to an English-speaking town in New Brunswick, this French-speaking boy was placed in a village where he couldn't speak the language. As his parents fought and his mother, Gisèle, moved back and forth between New Brunswick and Montreal, Gabriel felt as though he didn't belong.
"I didn't know how dysfunctional my life was until I discovered drugs and alcohol around grade seven. For the first time, I felt peace and serenity… I hadn't experienced that for the first 13 years of my life. All of a sudden, my mind became quiet. All my insecurities were gone. It didn't matter that I didn't fit in, or couldn't speak English. My life spiraled as I sought the calmness that drugs and alcohol gave me."
Looking back, Gabe realizes it was more than just a momentary release from the pain of life he was seeking – drugs and alcohol gave him a sense of community and a place where he felt he belonged.
"I felt like I had no home. When I hit the street, I decided I was going to make it my home, I was going to make it my world. I was going to be a part of a gang and they would be my friends."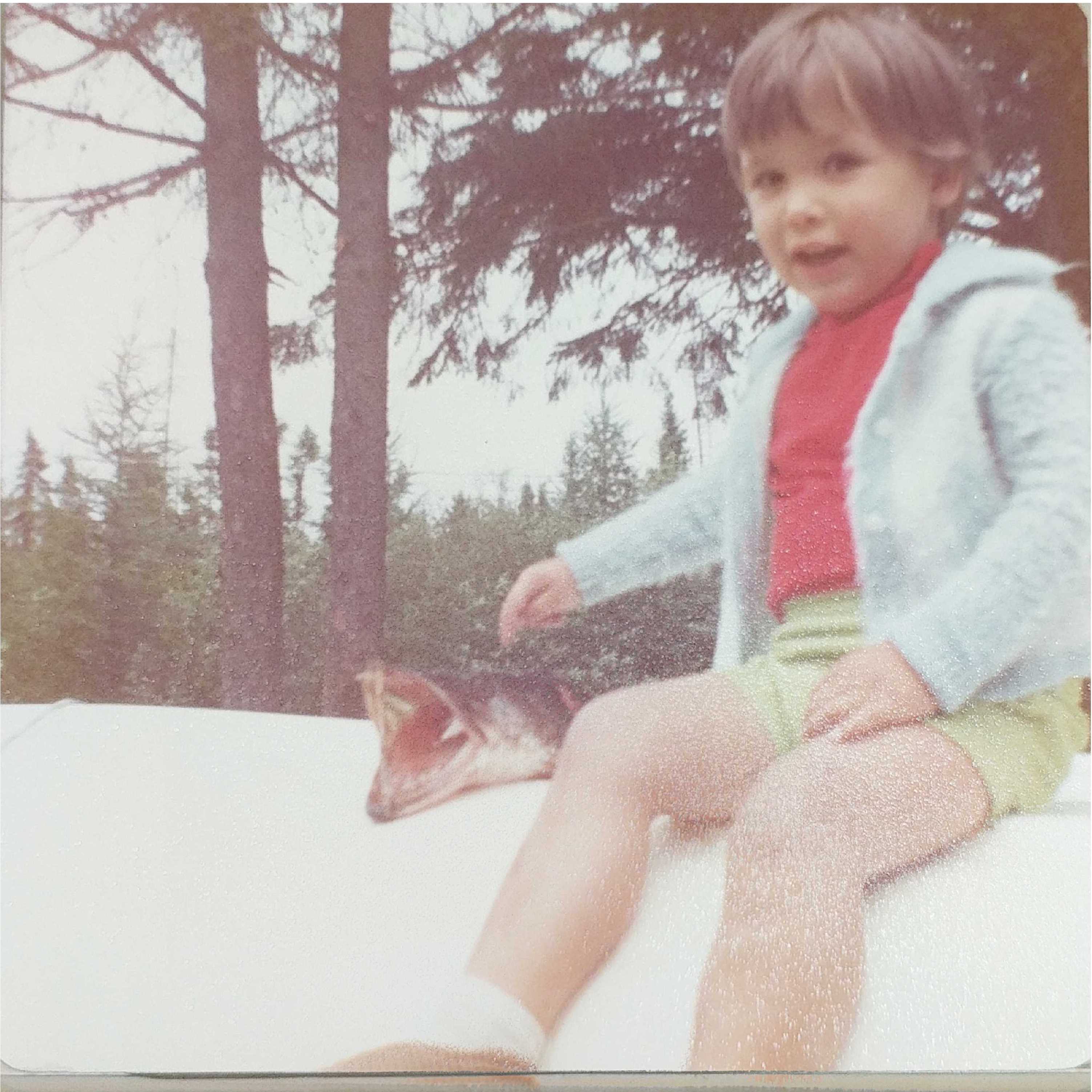 UNMANAGEABLE CHAOS
The family he created for himself fueled his drug abuse, which quickly turned into addiction. Addiction led to crime, and crime led to prison. By the time he was 21, he was sentenced to 10 years in a federal penitentiary.
It was time for his mother, Gisèle, to let him go. After years of opening her door to Gabriel only to have it shut in her face, it was time for her to say goodbye until he would clean up his act.
"It's hard for a mother to say 'Go and live your life.' It took me many years to do so, and I was always crying and never sleeping at night. But I didn't have a choice, so I closed the door."
When it came down to it, Gabriel didn't just lose control of his life – he lost all of his hopes, dreams, and faith in himself. When he was released from prison, a sense of loss plagued him.
"Drugs and alcohol gave me relief from my intolerable state of being, and the relief was greater than the consequences. I went on and on into the dark abyss of addiction. My life had become meaningless and futile. I said to myself, 'This is it. I'm not going to try anymore – I'll just keep killing the pain and die an addict.' I thought those were the cards dealt to me, and that was it."
With this thought in mind and without a care for his own mortality, Gabriel packed up and moved to what he calls "an addict's Disneyland" – The Vancouver Downtown Eastside. He describes his time in the Downtown Eastside as "the end of the road". He didn't expect or want to go anywhere else, and in many ways, he went there to die.
It was at this point that Gabe lost yet another part his being: his vision. He was told that as a result of his drug abuse, he would no longer be able to see, and he proceeded to live with the diagnosis that he was legally blind.
AN UNEXPECTED TURN OF EVENTS
Gabriel continued living on the Downtown Eastside, both literally and figuratively blind – he could not see what lay ahead. He reluctantly followed his girlfriend into a recovery centre where something unexpected happened: he got clean, and he stayed clean.
"The truth is that I didn't want to get clean and sober. My girlfriend wanted to go to a recovery house, and I followed. Even though I had no intention to, when the 12 steps of Alcoholics Anonymous were introduced to me, I decided I'd do them and see what happened. I gave it my all and it worked."
Gabe turned his life around, overcame addiction and started his journey toward who he was meant to be. He became the chair of the committee for Cocaine Anonymous, he ran Step Groups out of his home, and took charge of a 1-800 crisis line. He discovered he was a natural leader, and with the encouragement of the 12-step program, he changed his role in his community by giving back and aiding others through recovery.
BUT IT WASN'T ENOUGH
Gabriel was proud of how far he'd come. He was fulfilled with the work he was doing in his community, and after getting clean he and his mother reconnected. But he needed more.
"I was doing labour work, so I was getting about $11.00 an hour under the table. I wasn't going anywhere – I had been sober for about four years at the time and I wanted a better life."
He knew that to better his life he needed an education. As he helped others overcome their struggles, he realized this was his life's purpose – a career helping others.
Gabe had seen an advertisement for Stenberg College featuring a homeless man and it struck a chord. He thought, "Man, I can do this." And he did. Despite many roadblocks, Gabriel's determination landed him a seat in the Community Mental Health and Addictions Worker program.
BACK TO SCHOOL
It wasn't easy at first, and Gabriel had a moment of doubt when he walked into his classroom.
"It took me a little while to feel comfortable. There were 10 of us in my class, but nobody looked as hardcore as me. I felt like… what am I doing here? Do I really fit here? I almost drove myself out."
But Gabriel quickly realized everybody has their own experiences, and no one's story is more or less important than anyone else's. Gabe then had another hurdle to overcome. He was trying to balance too many things in his life, and school began to fall to the wayside. That's when he received some tough love from his instructor, Allen. "Allen pushed me to prioritize. He was a mentor and always guided me to better myself. He asked me if I really thought college was for me, and I broke down. I started crying. Allen set me up with a life coach at Stenberg to help me manage my time better. I appreciate what he did. If he hadn't done that, maybe I wouldn't have prioritized, and who knows where I'd be?"
Allen's tough love came from a place of caring. You push the people you care about to be the best they can be, and through the Community Mental Health and Addictions Worker program at Stenberg, Gabriel was forced to look deeper into himself and work for what he wanted. When asked about the conversation with Gabe, Allen explains, "I knew he could do it, but he was driving himself nuts with all of his other commitments. He had to realize that this program is work. It's not just coming and listening to people, it's taking part in the assignments and doing the best that you possibly can. Up until that point, he struggled. He didn't recognize the amount of work it was going to take."
"I remember when he said he didn't think it was going be so hard," Allen continued. "He was very keen on learning but I don't think he understood the concept of what it meant to get educated. Over time he started developing a real open mind and look at him now. He's working on the Surrey Strip – he's helping people.
He shifted his attitude to stop seeing problems and start seeing solutions. Instead of thinking of how much work he had to do, he'd think about how to get things done, and how to help other people. He became selfless."
THROUGH THE LOOKING GLASS
At Stenberg, Gabriel shone. Despite being blind, he made it work. Allen recalls, "Gabriel wanted to learn, but he had to learn in an adaptive way because of the challenges he faced with his sight. He had a magnifying glass and we'd blow up the slides to try and make it easier for him."
Gabe went through painstaking efforts to get through the Mental Health and Addictions Worker program without vision, and then everything changed. A classmate asked Gabe's asked if he'd ever gotten a second opinion on his diagnosis. Just like Gabe had accepted the chaos of his early childhood, he had accepted the opinion of one doctor.
After following his classmate's advice, Gabe went for a second opinion and learned he had cataracts. A few appointments and a couple of surgeries later, the cataracts on Gabriel's eyes were removed and his full vision was restored.
"It was like a spiritual experience… I mean, it's a miracle."
SUCCESS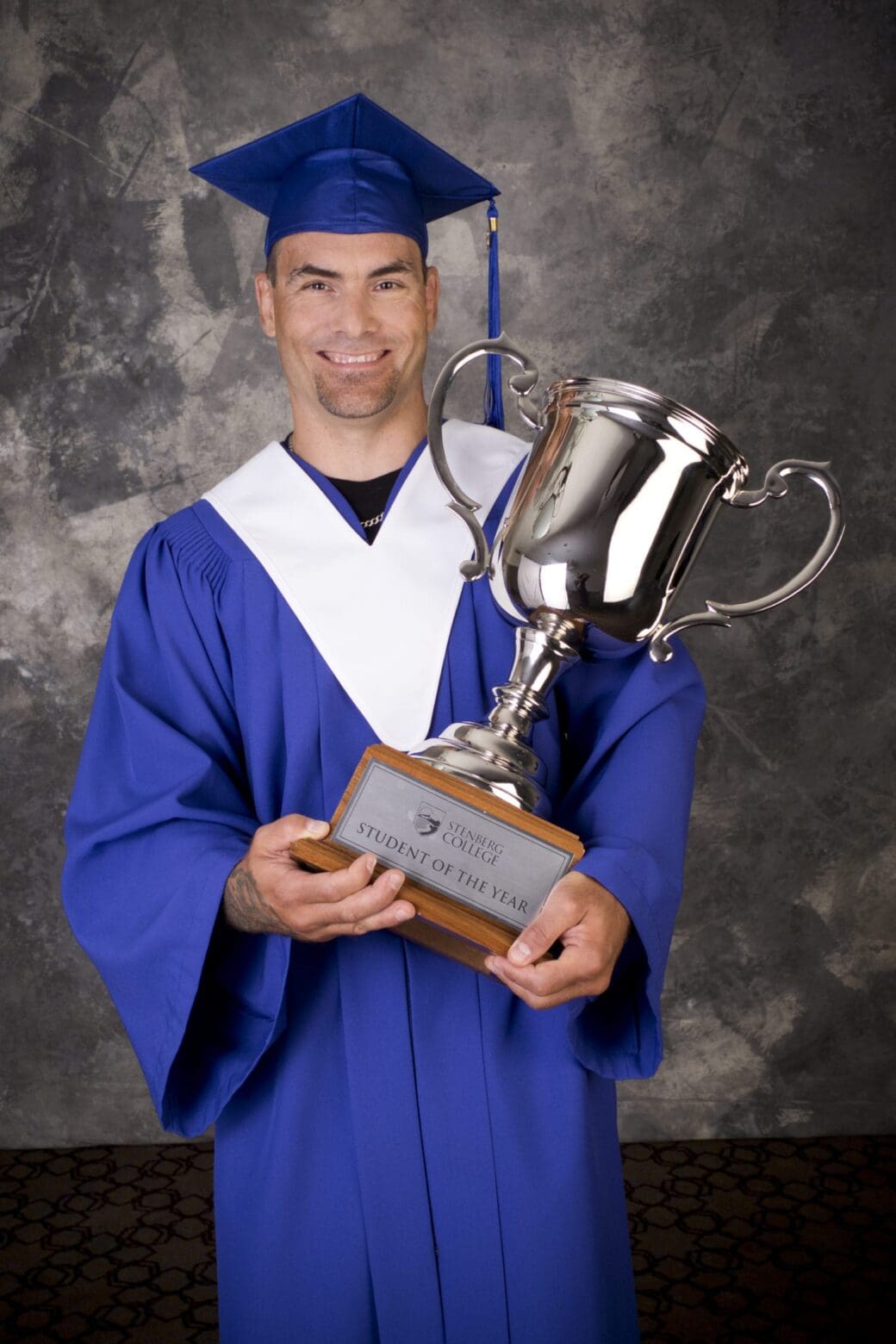 Though Gabe views his reclaimed vision as a miracle, the success that he enjoys today is no miracle– it's the product of hard work and determination. Allen describes Gabe as a strong leader in the class and the type of student every teacher wants. "It was really rewarding to have Gabriel as a student because you could see him grow and change into this super crusader. He was a leader, a joker, and always respectful. He carried conversation, made people think deeper… I'd like to have lots of Gabriel's in my class.
Gabriel was part of the reason his Mental Health and Addictions Worker class was incredible. He was a key component of the group that made the classroom environment so successful. People could rely on him if they were feeling anxious or uneasy."
Gabe's mom also recognizes the success he has become.
When a grown man stands before you and raises his tattooed arm to cover his crying eyes as he whispers, "I really miss my mom", you can't help but empathize for the pain he's been through and feel so proud of the obstacles he's overcome.
"My mom has been through the worst of me. She's had sleepless nights with fears of learning her son was dead. Through it all, she maintained a calming demeanour and always kept her hopes up. In the light of my demise, she remained hopeful. Without her, I wouldn't be here and I am forever grateful for all she has done for me."
A COMPLETE LIFE 
Today, Gabe enjoys a well-rounded life full of meaning and joy. He has started hosting Step Groups again, and on his days off, he unwinds at the gym with Mixed Martial Arts. He says that this activity requires so much attention and focus that he cannot let his mind wander – he is completely present in the moment. For Gabe, this is more than just a workout, it's therapeutic.
"In many respects, I'm the same as any other person with a normal upbringing. I stopped being angry with the world and I started taking responsibility for myself."
"I feel so complete right now. I'm a graduate of Stenberg's College Mental Health and Addictions Worker program, I have a career I love, and I have a new partner. Life is happening and I couldn't be more grateful. I've never felt like this before – I have a new-found purpose."
With a girlfriend that he describes as a "normie", someone without a past of drug addiction, Gabe is excited at the promise of a new relationship.
At his graduation as a Mental Health and Addictions Worker, Gabriel will be seeing his mom for the first time in 17 years through the eyes of a successful man. His mom recognizes the magnitude of his success, "I was worried for so many years. He's been through hell, but he's always been kind. I am so happy for him now and he loves the life he has."
Gabriel is tremendously passionate and has the tools to channel this passion into action. He went to the Downtown Eastside to play in Disneyland. Now he's the security guard. Rebellion was his defiance to pain. And now? Success is his conviction. ❉