As Michelle read the letter of recommendation from her instructor, Allen Hoolaeff, she filled with emotion, "He wrote, 'Michelle creates opportunities for her clients to become who they want to be. She's a strong leader but does not accomplish this by telling others what to do. She does this by being an active member who is willing to do the hardest jobs. She is creative and adjusts to meet any person or challenge. She's a stable, predictable force who I would want to lead me in any project.'" Michelle took a deep breath and looked up from the paper in her hands, "When he wrote this… wow. I didn't know I did that."
"We leaned on each other and when things came up, we supported each other through it."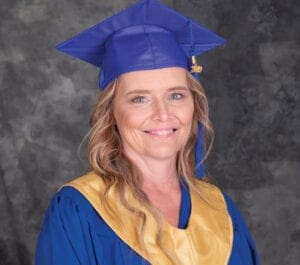 For Michelle to be acknowledged as a success by her instructor was a big deal. When she finished reading, she put her hand to her heart, unable to express with words how special this was to her. Life had not always been kind to Michelle and she had come a long way.
FROM WHERE SHE BEGAN
At 50 years old, Michelle never dreamed she would become a college graduate. The severity of her anxiety largely prohibited her from dreaming. Focusing on one day at a time, Michelle's potential was stifled for most of her life.
As a young mom at the age of 17, Michelle had a full plate. When her son was eight months old, her anxiety took a turn for the worse. She recalled, "I suffered my first panic attack. I'll never forget. It was spring in 1985 and it was terrifying."
"I told my husband, 'I want to go to school. I can make a difference in people's lives.' I would be selfish not to take what I've learned and pay it forward."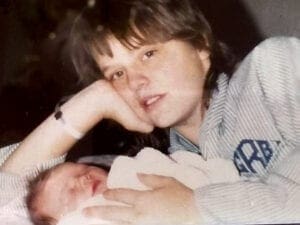 As her anxiety progressed, Michelle's life became unmanageable, "I didn't know what was wrong with me. I was in constant fear, thinking I would lose my son, that they would take him away because his mom's crazy. This wasn't the case, but I didn't know that."
Soon enough, her anxiety became so consuming that Michelle couldn't stand in a store line-up. A knock at the door or the phone ringing sent her into a panic. Longing to feel better, Michelle set foot down a path that would define the next 25 years of her life. She explained, "I turned to alcohol. I remember having a drink and thinking, 'Wow. I feel normal again.' I would suffer through work and when I got home, have a drink to calm my nerves."
THE HELP SHE NEEDED
Although Michelle lived in fear and anguish, she had people who inspired her to fight for herself. In addition to her kids, she met her now-husband, a man who became her rock.
When Michelle decided to seek professional help, things turned around. She remembered, "I talked to a counsellor who put me on medication. It was a nasty trial and error to find the right one and it took a lot of work on myself, but I lead a healthier life now. I do yoga, meditate, eat healthy, and get a lot of sleep." As Michelle grew into the version of herself she wanted to be, she made another change. "I don't use alcohol to cope anymore; I don't need to."
Finally a person she felt proud of, Michelle was ready to dream of bigger things. Seeing the addiction that her family members suffered through, as well as the anxiety and substance use she had overcome, she decided, "I told my husband, 'I want to go to school. I can make a difference in people's lives.' I would be selfish not to take what I've learned and pay it forward."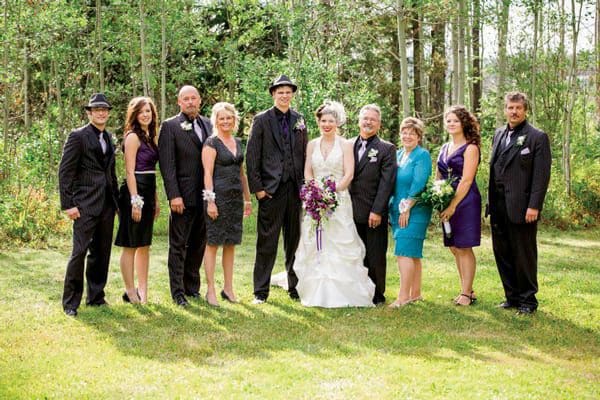 A BETTER LIFE
Determined to fulfill her dreams and use her experience to help others, Michelle enrolled in Stenberg's Community Mental Health and Addictions Worker program. As she worked through the courses, she learned a great deal about herself and how to use that knowledge to support others. She explained, "I learned about addiction and what substances do to you. It opened my eyes to what people go through."
"This is where my passion lies. I am so thankful for what I am doing."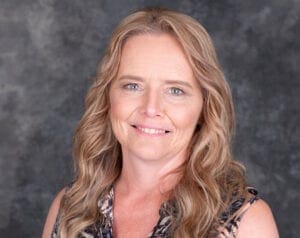 Michelle loved being a student and holds her classmates close to her heart. A small but mighty class, they grew close to one another, "We leaned on each other and when things came up, we supported each other through it."
When it was time to cross the stage at graduation, Michelle was elated, knowing she created a bright future for herself. Now an employee at Come as You Are, a women's treatment centre, Michelle helps women heal. With a sigh of relief and through a beaming smile, Michelle stated confidently, "This is where my passion lies. I am so thankful for what I am doing."