From putting a career on the back burner to giving up precious "me-time", being a mom demands selflessness and extraordinary multi-tasking skills. It is a constant juggling act, and Ericka Brown has mastered it.
This former veterinary technician had happily quit her job to shower her daughters with love and affection. As the years progressed, Ericka felt something was missing. She sought an identity in addition to her role as a mom and once her little munchkins were off to school, Ericka could spare some time to indulge in self-care.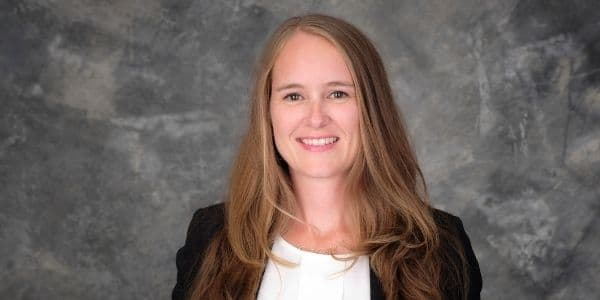 Seeking fulfillment
When Ericka was ready to jump back into the professional world, going back to her veterinary technician job was no longer appealing to her. It was a good job with the perks of working with animals, but Ericka wanted something more financially rewarding. "The pay wasn't great. There's not a lot of room for growth in the wage even after you've been working for five to 10 years." Ericka decided to leave the world of animal health care behind.
Ericka's responsibility towards her daughters was a priority. She wanted a career that was flexible enough for her to fulfill her role as a mom. "I love my kids to bits, but I'm not the person who could stay at home all day. It doesn't give me the fulfillment that I need. I wanted something which would allow me to get out of the house, be around other adults, and make a difference in people's lives."
Ready to reinvent herself, Ericka started reaching out to her network for ideas. She sent countless Facebook messages to old friends and acquaintances. During this journey, Ericka reconnected with a friend who worked as a Pharmacy Technician at BC Cancer. "I wanted to get into human medicine in some way. When I talked to her, it sounded very similar to a lot of the stuff I did in the lab as a vet tech." A light bulb went off in her head. Ericka started looking into how she could become a Pharmacy Technician.
Going back to school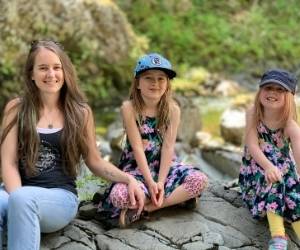 Ericka lives on Vancouver Island. She soon discovered her options for schooling were limited. Very limited. The only accredited Pharmacy Technician programs in British Columbia were located in the Lower Mainland. Her friend had recommended Stenberg College's Pharmacy Technician Distance Diploma program. Stenberg's combined-delivery option allows students to learn theory online and complete practicum placements in their home community. Ericka was beyond excited.
With this program, she had to be in school for only ten months. "Attending a regular program wasn't feasible as I had two little kids. They are in many extracurricular activities, and we don't want to pull them out of those. Stenberg's Pharmacy Technician distance program gave me a lot more flexibility," Ericka shared.
A Juggling Act
Imagine going back to school while driving your pre-schooler and first-grader to and from their ballet or swimming practices. Sounds chaotic, doesn't it? Ericka and her husband tag-teamed to make it work. Her husband has a "two weeks out of town for work and two weeks at home" schedule. When Ericka had to attend labs, her husband was home to take over parenting. The days Ericka had online classes, she scheduled her study time around her daughters' activities.
Being someone who wants to be the best in everything she does, juggling being a mom and a student, pushed Ericka to come up with innovative study tactics. "I was studying whenever and wherever I could. I had flashcards in my car, so I could review while waiting to pick up my daughters. I had medication names recorded on my phone. I'd listen to them on speaker while driving and sometimes, my kids would start repeating the names," Ericka laughs.
Finding a love for compounding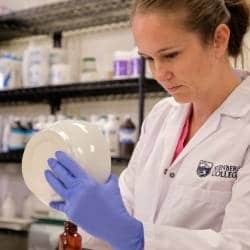 With her husband as a foundation and her daughters' cheerleading her through the 10 months in school, Ericka excelled as a student. Even when her instructors told her, "You don't really need to know this," Ericka persisted on an explanation to understand the why behind every concept. She enjoyed the theory, but it wasn't until she started the in-person labs that Ericka had her "I love this!" moment. "One day we were at our compounding labs and had our slabs out. It was while mixing medication for the IV bags, I realized I was on the right track."
Ericka's success in the Pharmacy Technician program was driven by her passion for making a difference in people's lives. She intends to work in a chemotherapy pharmacy. "This is very personal to me. I have lost two aunts to cancer and watched a third battle it twice. I know that I'm not the type of person who can work bedside as a nurse." By becoming a Pharmacy Technician, she would still be able to help improve people's health "without necessarily being in the same room with them."
Becoming a Registered Pharmacy Technician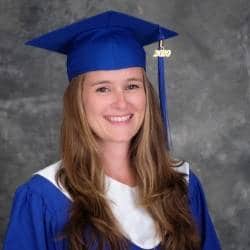 Ericka graduated from the program with a 98 percent GPA and she credits her success to her husband and family. When Ericka learned she was the finalist for the 2020 Student of the Year award for her program, her daughters were the first she shared the news with. "They were jumping up and down in excitement without even knowing what it meant!"
After finishing the program, Ericka started volunteering at a community pharmacy to begin her registration process. She is on track to become a Registered Pharmacy Technician before the end of the year. "I feel a lot more confident in my abilities now. The four or five years before the program felt like I was not really achieving anything. Succeeding in the program has really shown me that I can do whatever I put my mind to."
Inspired by the loss of her two aunts and driven by the success of a third who won her battle with cancer, Ericka hopes to leave a legacy of love.
Watch Ericka share her story and journey to become a Pharmacy Technician in her own words.