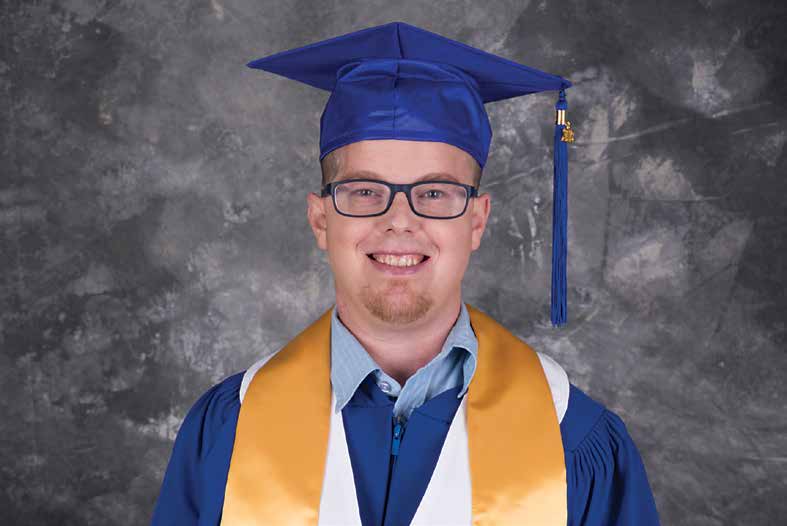 A story of how to succeed when the odds are against you

"They tried to break me because they didn't think I'd make it. I was small, 120 pounds, 18 years old. But I wanted to do it, so I decided I would." These are the words of Michael Scott Macdonald, a 32-year-old veteran whose life has been derailed in more ways than most people can imagine.
Hearing him speak about someone doubting his perseverance is almost laughable. How could anyone underestimate this man?
The Depths Of Hell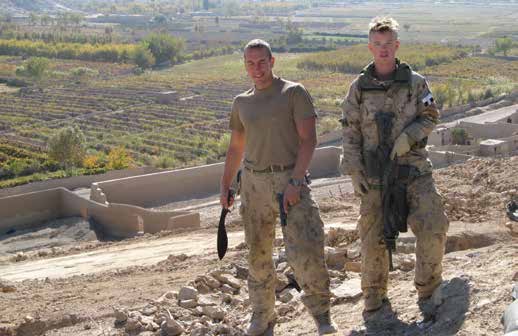 Scott always wanted to help others, which is why he joined the army at 18. "I thought we were a peacekeeping nation. I wanted to help," Scott recalls, but then peacekeeping changed to fighting a war in Afghanistan. "It wasn't what I signed up for. I'm proud of what I did, but it wasn't what I wanted."
For some, war is hard to fathom. For Scott, it was a reality. "We were in the depths of hell. I was shot at… we were fighting the Taliban. How did I sleep? Not well. After you're shot at enough, you go into survival mode. You naturally defend yourself. It's after the fact that it bothers you."
After The Fact
Returning to normal life was difficult for Scott after his tour of duty. "I had nightmares. Sounds bothered me – a car backfiring was a big, big deal. There was no professional who dealt with war trauma. I went to counsellors who'd say things like, 'wow'. What does a kid do with that?"
Not knowing how to cope, Scott turned to opiates, prompting his family to send him to a treatment centre. "They deal with so many veterans and knew exactly what to do. Through therapy, I found meaning and purpose, which was helping people. That's why I had joined the army in the first place."
Finding Uganda
After treatment, Scott wanted to give back. He went to Uganda to volunteer in an orphanage where many of the kids were ex-soldiers. He played games with the children, eventually feeling like a father-figure to them, helping them see there was still good in the world.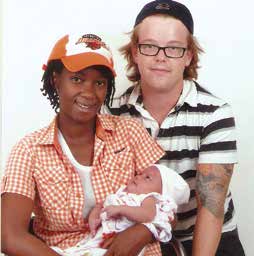 In Uganda, Scott met the love of his life. After three wonderful years of volunteering, he married Desire and they had a baby girl. "I found a reason not to use drugs. I loved spending time with the kids, my family. It's pretty cool how meaning and purpose helped me."
Derailed
After visiting his parents in B.C., Scott returned to Uganda to bring his family to Canada. In Uganda, things went horribly wrong. Scott fell off a motorcycle taxi, hit his head, and after a piece of his skull was removed to relieve pressure, Scott was airlifted to South Africa where he was induced into a coma. While recovering at the hospital, Scott caught a superbug affecting the brain, resulting in complete paralysis of his left side. Everything was taken away. His ability to have a conversation, walk, shower… he could only answer, 'yes' or 'no.'
Six months later, Scott was relocated to Vancouver where he spent almost two years in the hospital. When he was finally discharged, Scott displayed a trait he learned in the army: perseverance. "I decided my injury wouldn't define how I'd live my life or how it would affect my family. I made it my duty to recover, going to physio as if it were a full-time job."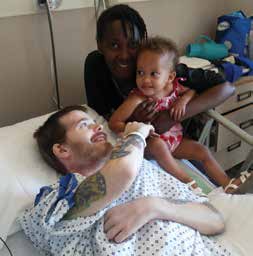 Back On Track
Scott re-learned to tie his shoes, speak, and play with his daughter. Next, he returned to his purpose of helping others. Scott decided to become a Mental Health and Addictions Worker and enrolled at Stenberg. "I'm proud of myself. A year ago, I didn't think I could do it but I had to try. If I didn't have the support of my family, there's no way I'd be in this position. I take that to work with me… wanting to help people struggling in life."
"My instructor, Allen, was a huge support. He met me before classes, sometimes for two hours just to talk and help with my injury," Scott recalls with a smile. With his family and instructors by his side, Scott beat the odds. Despite PTSD from his time in Afghanistan, a brain injury, and a neuro-assessment from the army stating he'd be unable to manage school, Scott graduated with a 93 percent grade point average and is working in his field.
When asked after all he's been through, why he wanted to enter this field, Scott stated simply, "Because it would be wrong not to. If I don't use my experiences to help people who are struggling, isn't that kind of selfish?"