Supporting students with exceptionalities as an Education Assistant (EA) is a fantastic career. I can confidently say that I love what I do and cannot imagine doing any other job. Let me share the top 5 reasons why I love my career and why you should consider becoming an Education Assistant.
1. Do you like children and youth?
One of the many reasons I love being an EA is working with children and youth. Every day I have the privilege of seeing the excitement and energy students bring to school. I experience the trust students place in me when they are learning something new, want to do well, and are nervous or scared to take risks. The privilege to see things through their eyes gives me a unique perspective and allows me to challenge my ideas and better support their learning. Their energy and excitement boost my energy.
2. Do you want to make a difference?
In my role, I am lucky enough to help others every day. I make a difference in the lives of children academically, socially, and emotionally. I can support students to learn new concepts and be there for the exciting moment when they overcome a challenge and suddenly "get" it. When kids have an off day and they need a little something, I can be there to help them talk through their moment or distract them with a joke to help them get back on track. I make a difference in the lives of shy and anxious students by helping develop a blossoming friendship or a little nudge to help students get to know their classmates and have someone to hang out with at lunch.
3. Do you enjoy working collaboratively with others?
Another reason working as an Education Assistant is a great choice is that you are not working in isolation. When you work in a school community, you work with many people in different roles. This could include a behaviour specialist who supports a student you are working with or the classroom teacher you share space with at school. EAs often work with other EAs, share strategies, and support each other. If you are working with a student and run out of ideas, you can go to your colleagues and brainstorm ideas. Every school is a unique community. As an EA, you become part of the community.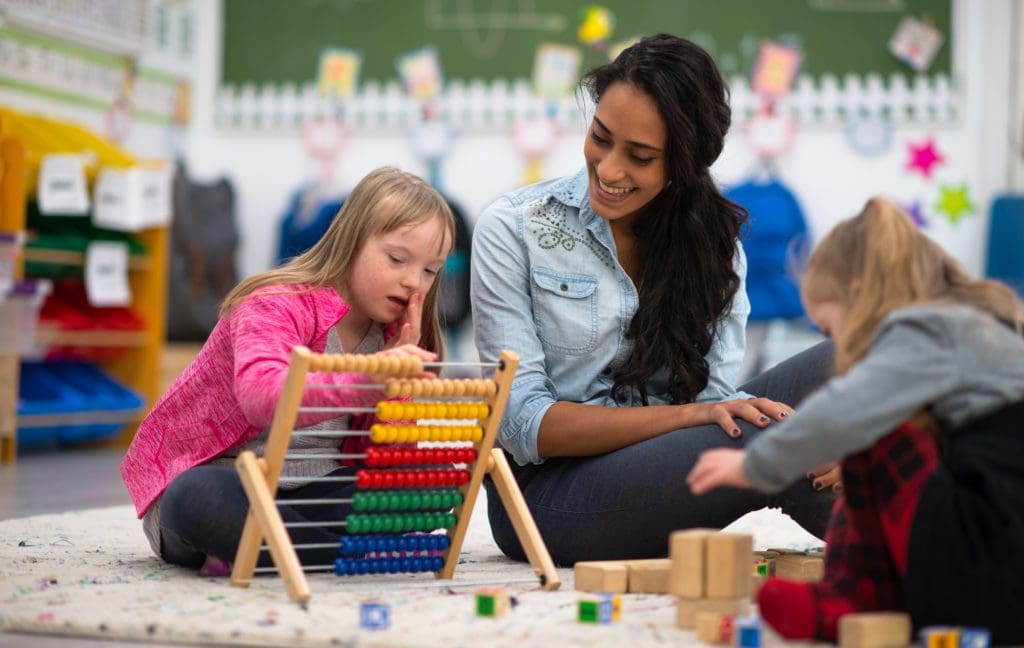 4. Do you enjoy being creative?
While the teachers will design the lessons, EAs are often creative in delivering those lessons. This could mean adding movement or hands as options to keep a student engaged in their learning or finding items in the classroom to help demonstrate a concept. You will need to think creatively on your feet when working with the students in the classroom.
5. Do you want a career that is never boring and constantly changing?
As an Education Assistant, my job is constantly changing. No two days are the same. Working with students and teachers in dynamic classrooms means that things can change on a dime. I can be in many different classes working with many students every day. One day I can be helping students experiment in a science class, play dodgeball in a PE class, or go on a field trip. The next day, I can be reading a story with a group, supporting a student to complete their test, or helping kids on the swings at recess.
If any of these sounds like things you are looking for in a career, consider becoming an Education Assistant. It may be the most rewarding thing you do!