Delivery Method: In-class
Duration: 108 weeks, including a 48-week co-op
Optional English Language Learning Component: Additional 12 weeks
Starts: Four times per year (January, April, June & September)
Credential: Post-Graduate Diploma
Canadian Nursing Wages: Registered Nurse: $36.23-$57.38/hour, Licensed Practical Nurse: $28.43-$34.37/hour, Health Care Assistant: $17.00-$24.83/hour
Stenberg College Educational Partners
This nursing program is delivered in partnership with: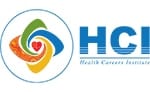 Health Careers Institute
Health Careers Institute is a subsidiary of Health careers international (HCI). HCI delivers a wide range of educational programs designed for health care professionals, with an emphasis on clinical and non-clinical courses for nurses. For the past ten years, HCI has made significant contributions to the success of nurses globally.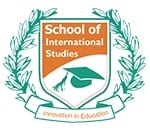 School of International Studies

The School of International Studies (SOIS) offers nursing bridging programs with pathways to post-secondary institutions around the world. Their programs allow students to start their studies in their home countries and transition to leading universities and colleges abroad.