Delivery Method: Online
Duration: 51 weeks, including a 6-week practicum
Start: Twice per year (March and October)
Credential: Diploma
Wages: Entry level wages from $20.54 – $24.44/hour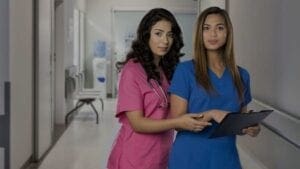 Accreditation and Recognition
Stenberg College is designated by the BC government's Ministry of Advanced Education through the Private Training Institutions Branch (PTIB). PTIB is responsible for setting standards of quality and ensuring consumer protection. Stenberg College has also received the BC government's Education Quality Assurance (EQA) designation, which is BC's brand or "seal" of quality post-secondary education for public and private institutions. This program is also approved by the Registrar.
All of our programs are developed in collaboration with industry to meet their needs, which is why our graduates are so successful.
Over 98% of our graduates are employed in their field of study within 6 months of graduation.