Delivery: In-class
Duration: 51 weeks
Optional Co-op: Additional 22 weeks
Optional English Language Learning Component: Additional 12 weeks
Start: January, April, July, and October
Credential: Diploma
Faculty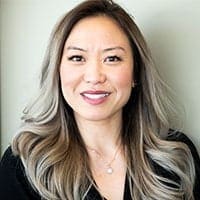 Emily Chow, BBA, Department Head
Emily is the chief marketing strategist at Chow Communications, a Vancouver-based boutique digital marketing and training agency. Emily specializes in accelerating organizations to next-level growth through innovative marketing automation, demand generation, nurturing, and conversion tactics. For the last 15 years, Emily has worked with startups and global brands in the entertainment, software, e-commerce, consumer goods, health and beauty, and automotive industries. Emily has always been one to inspire, empower, and educate those around her, which she has done in spades as an instructor at Langara College's School of Management, RED Academy, and Camp Tech. Her teaching style is engaging, FUN, and packed with real-world business case studies designed to help her students find success in a rapidly evolving workplace.
Natalie Anderson, MA
Natalie has been teaching English as a second language and academic writing since 2008. She has taught workplace English and culture for foreign-trained professionals, employment English for Canadian newcomers, customer service English for international students, and business communication. She is currently working on a curriculum to help second-language speakers discuss their mental health in English, for which she has received a province-wide education grant. She holds a bachelor's and a master's degree in music history from Western University, in addition to a Diploma in Teaching English to Speakers of Other Languages (TESOL) from Vancouver Community College.
Jonathan Aquino, RCT
Jonathan Aquino graduated from Stenberg College's Cardiology Technology program. Fueled by a profound love for teaching, Jonathan finds immense fulfillment in instructing a variety of courses from Pharmacology Math to Pathophysiology, and is currently the Lead Laboratory Instructor for the Cardiology Technology program. Besides Stenberg, Jonathan works with ThinkingLab, where he explores new medical applications of machine learning and helps support tech start-ups in their endeavours. With a keen appreciation for entrepreneurship, teaching math in the Business program seemed like a natural fit for Jonathan.
Shobha Lalotra, MA, MPhil
Shobha has over eight years of extensive research experience combined with teaching college-level business courses including economics, business math, statistics and management principles. Shobha believes that student success is created by motivating, inspiring and engaging students in the classroom. Shobha has a Master's degree in Economics and has completed the Provincial Instructor Diploma Program.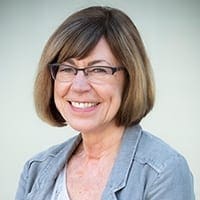 Carolyn Latzen, BCom
Carolyn has over 20 years of business management and leadership experience. As the Divisional Vice President for 188 People's Jewellers stores across Canada, with a combined annual revenue of over $300 million, Carolyn led a team of two VPs, 19 District Managers and 200 store Managers. Prior to that, she was the Regional Director for Claire's, responsible for 158 locations and over 2000 employees. In her role as the Regional Director, Canada for Old Navy/Gap, with annual revenues of over $450 million, she increased sales and improved customer satisfaction while reducing staff turnover and payroll costs.
Tahsin Rahman, MBA
Tahsin is a seasoned marketing professional and an active member of the American Marketers Association (AMA). He holds an MBA from Trinity Western University where he focused on intercultural business and marketing. In the past 11 years, Tahsin has worked for Google, Telus, Best Buy and Walmart. He has also taught business and marketing at Corpus Christi College (UBC), Douglas College and Ashton College.
Mike Rutigliano, MBA
Mike is a semi-retired Senior Executive with an extensive background in sales and sales management. He is a lifelong learner who graduated at the top of his class in a three-year Marketing and Sales Management program at UBC, and then completed a two-year MBA at Royal Roads University. Mike takes great pride in helping students navigate the complexities of professional sales, marketing, and sales management.
Frank Kathwaroon
Frank has more than 40 years of experience in business. His career began programming mainframe computers and progressed to personal computers and office software. He specializes in in-class and online training, project management, productivity improvement, and software training. His courses are well received in part for his easy-going style and sense of humour.
Raman Sandhu, MEd
Raman has 15 years of extensive experience teaching English Language Learning (ELL) in Hong Kong and enhancing her international experience by working as an ELL teacher in England. Raman completed her Master's in Education and a Postgraduate Diploma in Education from Hong Kong. She firmly believes in lifelong learning and is currently pursuing the Provincial Instructor Diploma.
Leon Wong, BA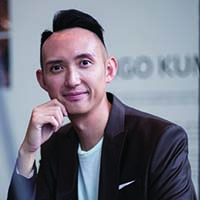 Leon is a Digital Marketing Specialist with over seven years of industry experience. He has worked for global agencies, such as Yellow Pages, and franchises, such as Nurse Next Door. Leon came from a traditional marketing background and started his own company in the stationery business. As an entrepreneur, he excels at creating, promoting and analyzing marketing campaigns. Leon has taught digital marketing to international students at Red Academy. He is passionate about sharing his knowledge and ideas with others.