Read our Health Care Assistant grad, Jasmine Bajwa's, journey to build a life of her own.
"I am proud of how far I've come."
Jasmine Bajwa's face glows with joy as she casually flaunts her Hospital Union Employee and Stenberg College Alumni pins on her navy blazer. Her pride in being a Health Care Assistant (HCA) is rightful and well-deserved.
It's hard to believe that Jasmine, who meets everyone with a big smile and an even bigger personality, describes herself as a woman who had once "lost confidence." According to her, if one were to meet Jasmine a decade ago, they would have met a completely different person.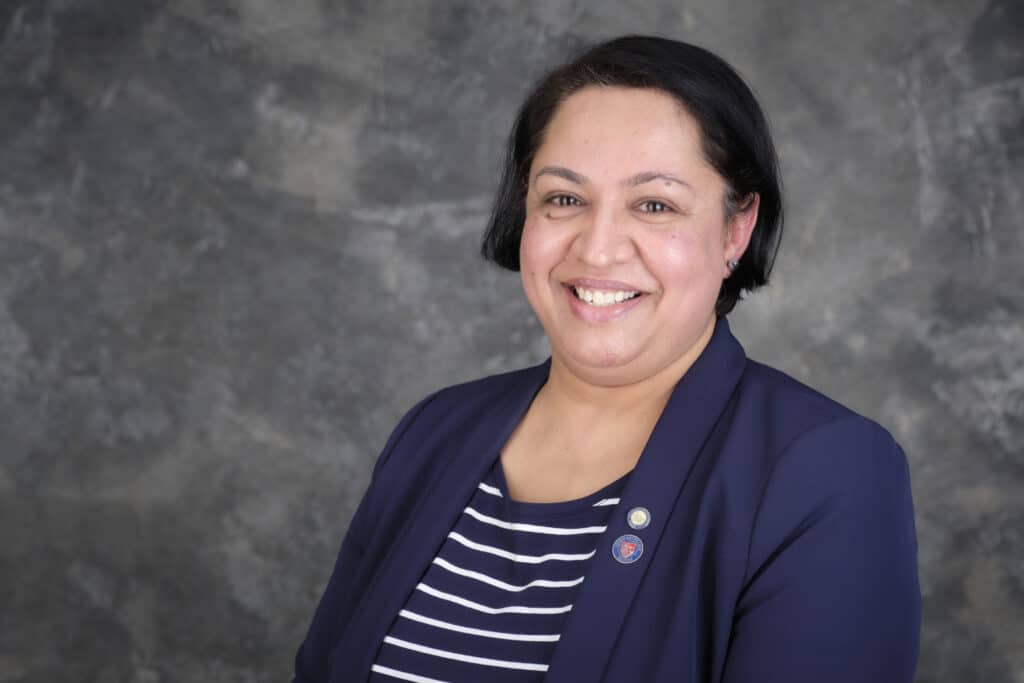 "I used to stay inside… That's where I was. I didn't have the confidence to talk to people," Jasmine describes her former self. She had to overcome a dark phase in life through sheer courage to reclaim her individuality.
A Canadian dream soured
Growing up in India, Jasmine was the kind of person who would run out to the driveway to greet her friends and family with a big hug. Jasmine's father always encouraged her to spread her wings wide. With his support, Jasmine finished her bachelor's degree and went on to pursue her master's.
In the second year of her master's program, Jasmine got married. She was happy in her newly married life, and soon the couple welcomed a beautiful daughter. Life was going just fine when out of the blue, her husband decided to move to Canada. Her whole life was in India, and Jasmine was particularly reluctant to leave her father alone. She was the only family he had.
Despite her opposition, the couple arrived in Canada in 2003. That's when dark clouds began shrouding Jasmine's life.
Clipped wings
Jasmine felt isolated. She didn't have any friends in Canada, and her whole world was confined to her husband and kids. To make matters worse, Jasmine was entirely financially dependent on her husband because she was supposed to "only take care of the home and the kids."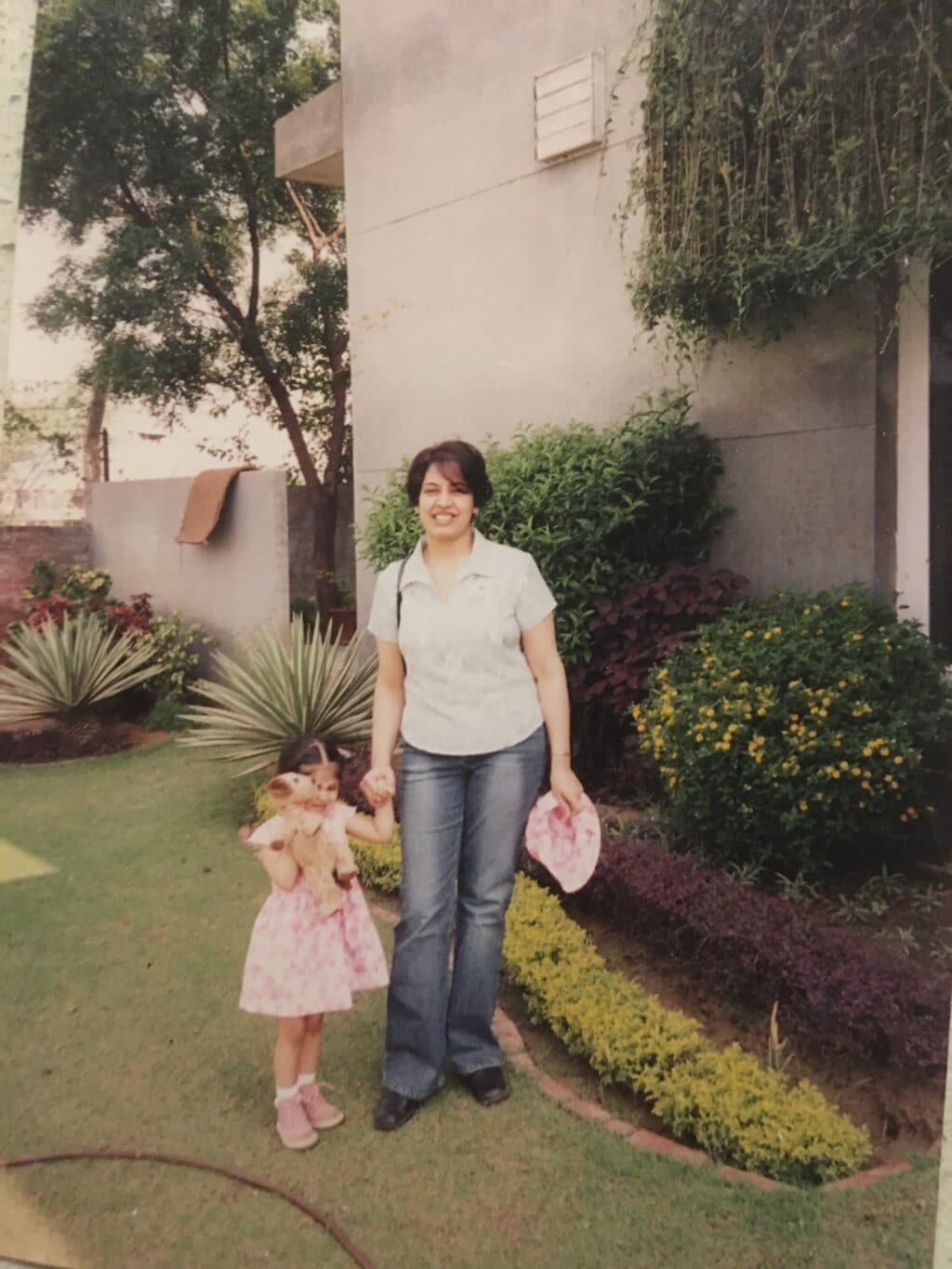 At times, Jasmine would seek financial help from her father to buy necessities for her kids. Years of dependency had chipped away Jasmine's sense of self and individuality, leaving her feeling helpless and hopeless. "It was a very dark period in my life. I couldn't make any decisions on my own. Even when I had to buy clothes for myself, I needed my husband's approval."
One day, a representative from the Ministry of Child and Family Development showed up at Jasmine's doorsteps. "They gave me an option to walk out with them, and I did," Jasmine's eyes well up with tears as she recalls. "I was in a safe home for two months, and honestly, it was the best time I had had in all those years of being in Canada. I was relieved."
Up, up and away
Once physically away from the relationship, Jasmine gathered the courage to file for divorce and find her independence. Just before separation, Jasmine had become a licensed real estate professional. She wasn't able to keep her license because, at that time, Jasmine "couldn't afford to pay the fees." She decided to reapply and begin her journey to financial freedom.
Jasmine encountered multiple roadblocks in her way. "I passed the exam, but I didn't have any contacts nor experience. Nobody was willing to work with me or give me a listing at that time." Fortunately, she found a mentor. Jasmine did door knocking, cold calling for months before she could find a listing. Her hard work paid off. After a couple of years, Jasmine was able to buy a home for herself and her children.
Although real estate helped Jasmine become financially independent, it wasn't steady work. "I needed a stable income to keep the household running." She also wanted a career where she could give back to others, despite having everything taken away from her in the past. Becoming an HCA made perfect sense to Jasmine.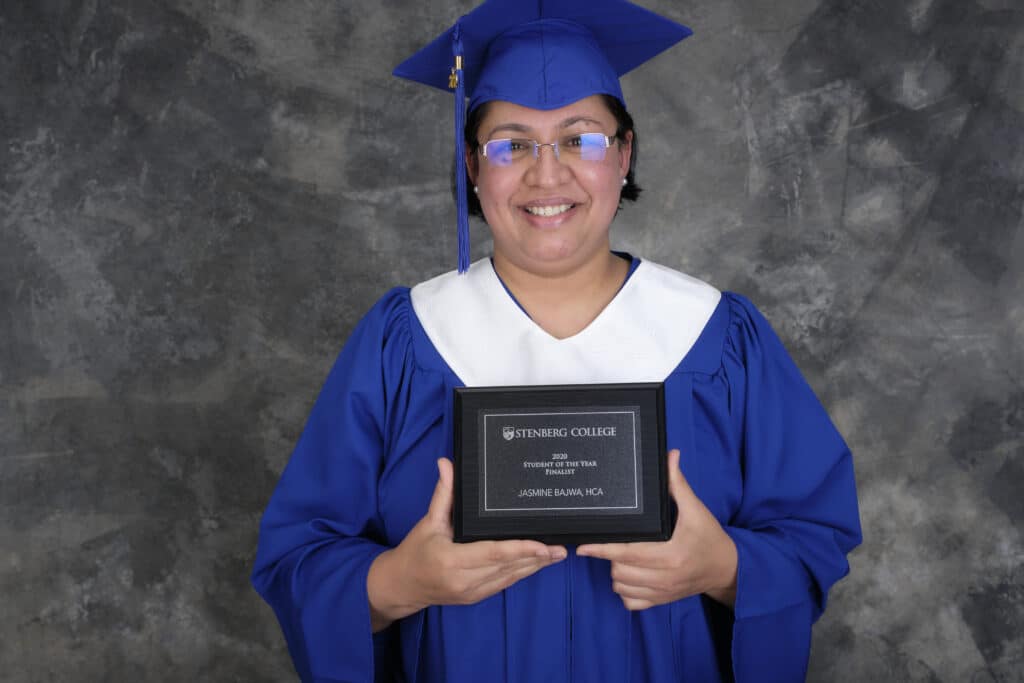 Jasmine started Stenberg College's HCA program in April 2019. She balanced her school, real estate work, duties as a mother and graduated with a 96 percent GPA. "Jasmine's positive attitude and belief in herself, even in the face of adversity, is a tremendously admirable asset. In all my years as an instructor, she stands out as one of the most determined students I have ever encountered," Merliza Rodriguez, Instructor in the HCA program, shared.
Today, Jasmine is working as an HCA and living life on her own terms. According to Jasmine, she has rediscovered the "me from my childhood" and her cheerful smile is a testament to it.
Inspired by Jasmine? Learn more about our Health Care Assistant program today.